HILO – Mayor Billy Kenoi gave a half hour speech to the local business community in Hilo, as a grand jury indicted him for his alleged misuse of a government issued purchase card between 2011 and 2015.
The State Attorney General announced today that a Hawaii Island grand jury indicted the Hawaii County mayor for two counts of felony theft, two additional counts of misdemeanor theft, three counts of tampering with a government record and one count of false swearing.
At the same time, Mayor Kenoi gave his annual speech to the Japanese Chamber of Commerce & Industry of Hawaii, during a general membership meeting at the Hilo Hawaiian Hotel. The mayor talked for over a half an hour, focusing on all the good his administration has done on the Big Island over his two terms in office. The speech also summarized the challenges met by he and his team along the way, and only once did Kenoi make a vague reference to the p-card scandal.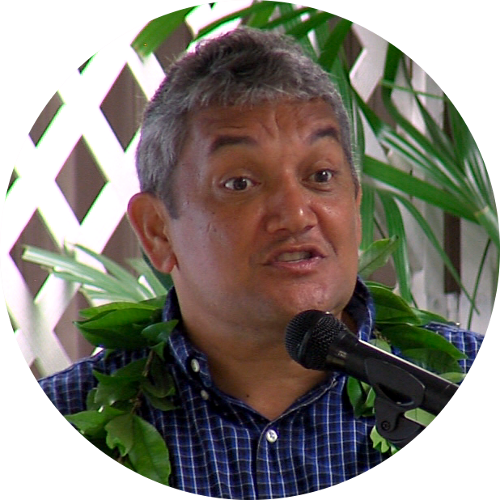 I would never disrespect our county – or disrespect you – by taking anything. In our county, in our administration, I ask everybody to give."Mayor Billy Kenoi on March 23, 2016
It is unknown if the mayor already knew about the grand jury indictment at the time he gave his speech around noon.
The charges, according to the State Attorney General, are:
Counts 1 and 2: Theft in the Second Degree, Class C felonies each punishable by up to five years in prison and a $10,000 fine.
Counts 3 and 4: Theft in the Third Degree, misdemeanors each punishable by up to one year in jail and a $2,000 fine.
Counts 5, 6 and 7: Tampering with a Government Record, misdemeanors each punishable by up to one year in jail and a $2,000 fine.
Count 8: False Swearing, a petty misdemeanor punishable by up to 30 days in jail and a $1,000 fine.
An indictment is a finding of probable cause and is not a criminal conviction, the AG office said. Mayor Kenoi is presumed innocent unless and until he is found guilty of the charges beyond a reasonable doubt.
"The Department of the Attorney General sought this indictment after an intensive investigation that lasted almost a year," said Attorney General Doug Chin in a statement. "I thank the investigators and prosecutors for their efforts."
After today's speech, Kenoi thanked the room of local business people for their support these last 7 and a half years. Kenoi said that when he is asked about what he is going to do for the next 8 months before his final term is up, he replies "exactly what we did for the last 7 and a half (years)".
Kenoi was given a standing ovation at the end.
Big Island Video News will be posting the entire speech, in segments and in whole, in the coming hours.