UPDATE: Forecasters say the Hawaii County Police Department reported significant flooding at Papaikou near mile markers 9 and 10 on Highway 19 and that they will be closing highway. Heavy rainfall has moved offshore but significant runoff will continue for several hours between Hilo and Honomu. You can listen to the Civil Defense message on the road closure above.
ORIGINAL STORY
HAWAII ISLAND – The northern half of Hawaii Island is currently under a Flash Flood Warning, as some wet weather is moving east across the islands.
The National Weather Service says "a deep layered trough of low pressure will track eastward across the island chain today through Saturday. An unstable airmass will accompany the trough, bringing unsettled weather along with the potential for heavy rainfall and thunderstorms. A drier airmass will move back over the islands Saturday night through Sunday night."
The Flash Flood Warning on the Big Island is in effect until 5:30 p.m., forecasters say.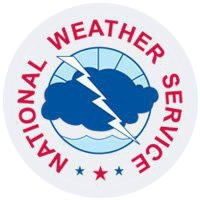 AT 2:31 PM HST… RADAR SHOWED PERISTENT HEAVY RAIN BETWEEN HILO AND HAKALAU. SIGNIFICANT FLASH FLOODING IS LIKELY OCCURRING WITHIN STREAMS AND ON ROADS BETWEEN THESE LOCATIONS. HEAVY RAIN IS ALSO OCCURRING NEAR WAIMEA… AND OVER THE MAMALAHOA HIGHWAY BETWEEN KALAOA AND THE WAIKOLOA JUNCTION. RAINFALL WILL CONTINUE TO DEVELOP WITHIN THE WARNING AREA THROUGH THE AFTERNOON.

* LOCATIONS IN THE WARNING INCLUDE BUT ARE NOT LIMITED TO… HILO… HONOMU… HONOKAA… WAIKOLOA… LAUPAHOEHOE AND PAAUILO..National Weather Service at 2:38 p.m. HST
A Flash Flood Warning means that flooding is imminent or occurring in streams, roads and low lying areas. Move to higher ground now, forecasters say. Do not cross fast flowing or rising water in your vehicle or on foot. Turn around, don't drown.