HAWAII ISLAND – Friday's storms left a dusting of snow on the summits of Mauna Kea and Mauna Loa, visible from webcams as clouds broke on Saturday morning.
The Maunakea Rangers report the road to the summit of Mauna Kea is closed to the public at the Visitor Information Station at 9,200 feet "due to foggy and icy road conditions as well as high winds on the summit ridge."
Views from observatory webcams that were not obscured revealed scattered snow and ice at the Mauna Kea summit.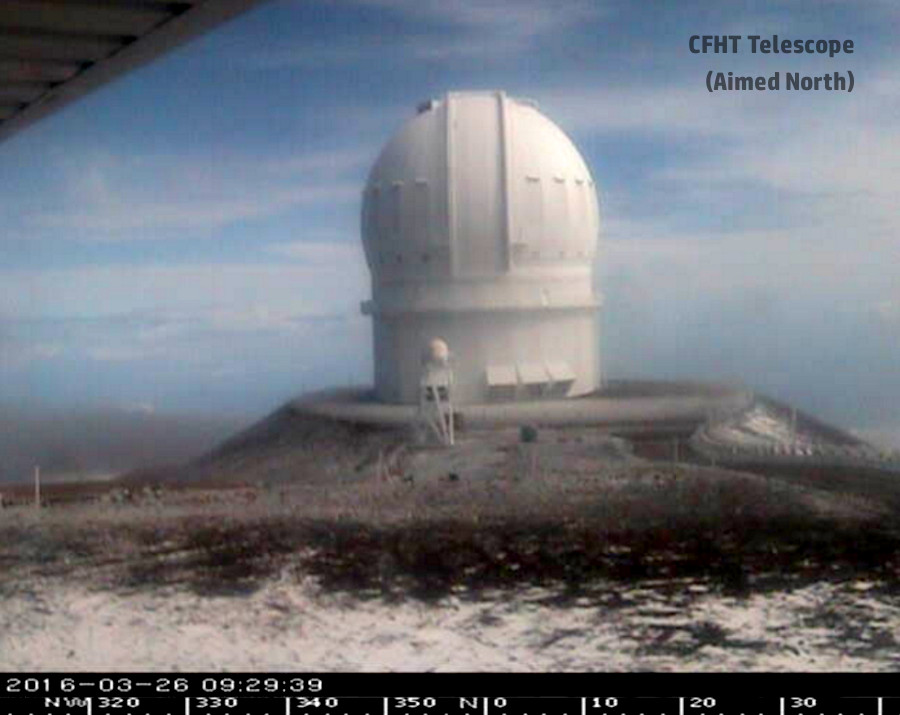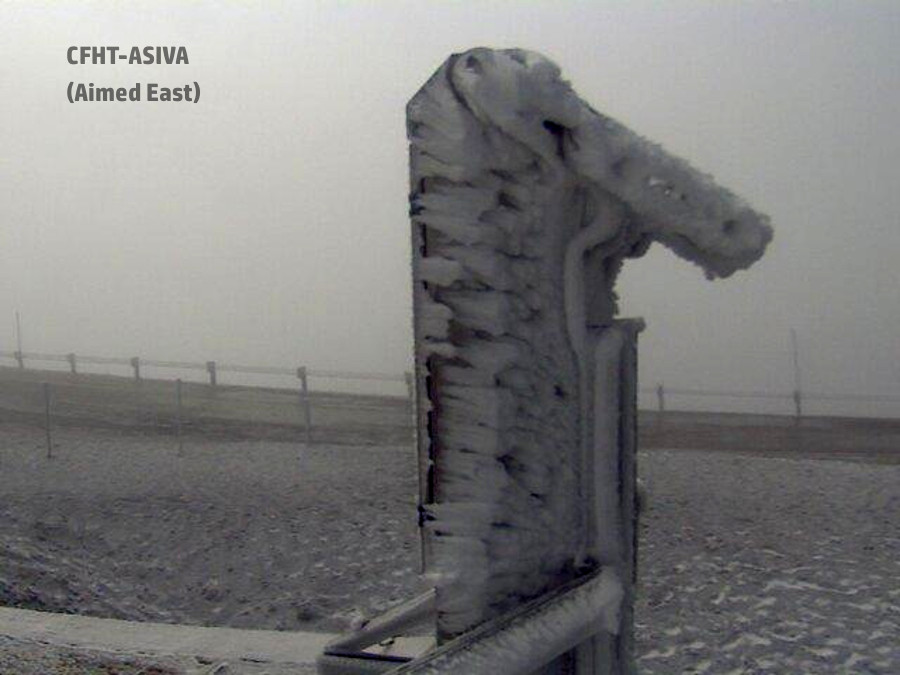 USGS Hawaiian Volcano Observatory webcams trained on Mokuʻāweoweo Caldera at the summit of Mauna Loa also showed snow snow accumulation (image above article).
The National Weather Service issued a Wind Advisory for the Big Island summits through tonight. Mauna Kea and Mauna Loa could see northwest winds 35 to 45 mph and gusts to 55 mph. Driving may become hazardous in high profile vehicles, forecsters say.
A Flash Flood Watch is also in effect.