HONOULU – Retired Hawaii Island circuit court judge Riki May Amano has been selected as the hearings officer for the redo of the Thirty Meter Telescope contested case hearing.
The Department of Land and Natural Resources Chairperson Suzanne Case issued a minute order to the contested case parties today announcing Judge Amano's selection.
A selection committee comprised of retired Hawaii Supreme Court Associate Justice James Duffy, Deputy Attorney general Stella Kam, and Board of Land and Natural Resources member Christopher Yuen assisted with the decision.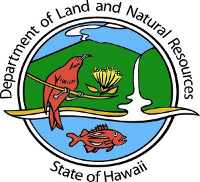 Judge Amano was selected pursuant to Hawaii Revised Statutes section 103D-304. HRS 103D-304 requires DLNR to assemble and vet a list of applicants. The list is reviewed by a selection committee, which ranks at least three candidates. The DLNR Chairperson then negotiates a contract with the first ranked person. If the DLNR Chairperson is unable to successfully negotiate a contract with the first ranked person, then he or she attempts to negotiate a contract with the next ranked person. In this case, Chairperson Case was able to successfully negotiate a contract with Judge Amano as the first ranked applicant of the selection committee."DLNR media release
Judge Amano served as a judge in the district and circuit courts of the Third Judicial Circuit from February 1992 until her retirement in April 2003. DLNR says Judge Amano has been recognized annually as a Best Lawyer in America/Hawaii from 2007 to the present.
Judge Amano was born and raised in Hilo and currently resides in Honolulu. DLNR says she completed her undergraduate education in 1976 with a BA degree in Political Science and obtained her Juris Doctor degree from the William S. Richardson School of Law, University of Hawaii in 1979. Prior to her appointment to the bench, Judge Amano was a deputy attorney general assigned to the Department of Land and Natural Resources, Transportation and Labor and Industrial Relations; and in private practice from 1981 until 1991.
The Conservation District Use Permit obtained by the University of Hawaii for the TMT to operate on Mauna Kea was vacated by a Hawaii Supreme Court ruling in December, after petitioners involved in the first contested case appealed the validity of the procedure. The high court remanded the case back to the land board, which had previously approved the permit.
DLNR says Judge Amano will determine the schedule for the contested case hearing. Any comments on and objections to this appointment shall be filed no later than April 15, 2016, 4:30 p.m. at DLNR Administrative Proceedings Office, 1151 Punchbowl St., Rm. 130, Honolulu, Hawaii 96813.