HONOLULU, Hawaii – On the last day of the 2016 legislative session, the Hawaii State House of Representatives passed a law that will allow state workers to conduct aerial shoots in an attempt to reduce the number of wild ungulates in the environment.
HB 799 HD 2 SD 1, relating to the Uniform Aeronautics Act and Wildlife Removal, is a direct response to a 2012 helicopter hunting ban enacted by the County of Hawaii. At the time, the county law was a challenge to state authority to conduct the hunts. The conflict ended up in the courts.
HB 799 clarifies the authority of the State, its employees and its independent contractors "to kill or attempt to kill wildlife by aerial means in furtherance of official State duties," the new law reads. It had the support of Hawaii Island representatives.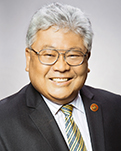 The need for aerial hunting also addresses invasive species issues and especially in those very, very hard to reach areas in which it would be dangerous for us, or it would be too time consuming for us, to send people in to…

We already have County legislation that prohibits this activity. This this bill will protect our state employees in doing their jobs. And we have vetted this with the hunting community and they understand that the newly-formed Hunting Commission will be engaged in looking at future aerial shooting projects, and will have input into the Land Board in regards to these projects. So this is a very important bill."Rep. Richard Onishi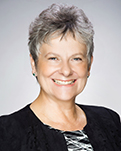 The reason I have a slight reservation is because I really know that the hunters are very passionate about animals that are left to die. And if you read the language of the bill, it really 'is killed or attempt to kill any wildlife'…. It's very possible when they do the aerial hunting that they're gonna leave animals there just partially wounded and it may take a while for them to die… And the other piece to this is (to) not let the carcass lay there and rot. I think that has always been a concern of the hunters..Rep. Cindy Evans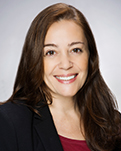 It shouldn't be a matter of hunters vs. conservationists. There's a lot of ways these two groups can work together. And here at the legislature we support … access to hunting and conservation efforts. But we need this tool. Especially looking at the threat posed by Rapido Ohia Death and what that could do to our watersheds on Big Island. We need every tool possible to try to combat that."Rep. Nicole Lowen
The bill now goes to Governor David Ige for his signature.