HAWAII ISLAND – Hurricane Darby is 1,565 miles east of Hilo and moving west at 10 mph. A westward to west-northwestward motion with a slight increase in forward speed is expected during the next couple of days.
Darby's maximum sustained winds have decreased to near 75 mph with higher gusts, a weak category 1 hurricane. Additional weakening is forecast during the next 48 hours, and Darby should become a tropical storm later today.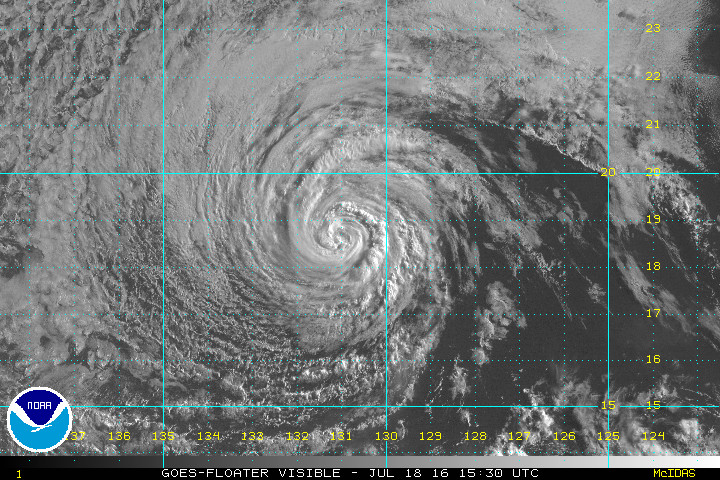 "The cyclone is currently moving over (sea surface temperatures) near 24C," the National Hurricane Center reports, "but will soon be traversing slightly warmer water during the next day or two. Consequently, there could be some convective banding redevelopment which could temporarily curtail weakening. After that time, the global models all indicate an increase in westerly shear which is expected to influence further weakening through the end of the period."
The five day track puts Darby on a course for Hawaii Island, possibly arriving as a tropical depression over the weekend. This far out, that track is not certain.
"Through the remaining portion of the forecast period," forecasters say a narrow mid-tropospheric ridge is "expected to briefly strengthen, causing the cyclone to move just a bit south of due west." There are no coastal watches or warnings in effect.