KONA, Hawaii – The iconic Kona Village Resort will reopen, following the March 2011 tsunami – and subsequent legal entanglements – that shut the Hawaii Island vacation location down.
Kamehameha Schools and Kennedy Wilson announced today they have reached final agreement on a ground lease of the Kona Village Resort property, a joint media release states.
The media release says the resort could be fully operational by the summer of 2019.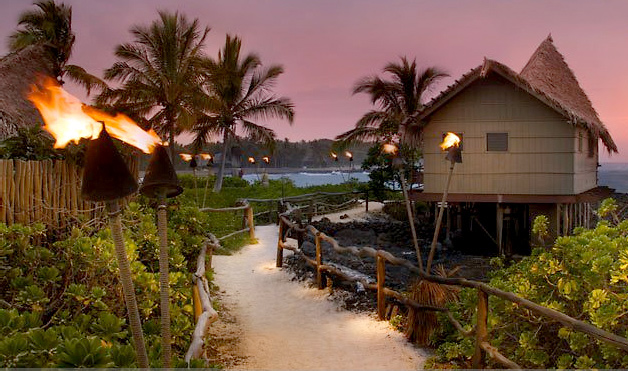 Kamehameha Schools is the landowner and Kennedy Wilson owns the resort. Kennedy Wilson is a global real estate investment company based in California, with multifamily and commercial properties located in the Western U.S., UK, Ireland, Spain, Italy, and Japan.
While complete terms of the transaction remain undisclosed, the agreement allows Kennedy Wilson to immediately begin the process of restoring and enhancing the 81.4 acre property while maintaining a clear focus on retaining the original vision as a low density iconic destination. The agreement also allows for the rehabilitation of the 125 vacation bungalows (hale), the property's infrastructure, and other operational improvements.
"This agreement is a testament to the commitment and diligence of all parties that will reconnect the resort with the Kona community, " said Walter Thoemmes, Kamehameha Schools' managing director of commercial real estate. "Kona Village will provide much needed jobs for the West Hawaiʻi Region and will perpetuate Native Hawaiian identity through its rich cultural history. We are excited to have a project partner that maintains the vision."
"Kennedy Wilson is humbled to become the next steward of the iconic Kona Village Resort" said Dave Eadie of Kennedy Wilson. "We are well aware of the trust that Kamehameha Schools has placed in us in choosing Kennedy Wilson to protect and preserve such a culturally significant resource for the benefit of all Hawai'i island residents and the thousands of guests around the globe who consider the Kona Village Resort one of the most special places in all the world. Kennedy Wilson has been involved in Hawai´i for over a quarter century and embraces and respects Hawaiian culture and the protection of Hawai´i's natural resources. We take great pride in the fact that returning the Kona Village Resort to full service will provide stable jobs for scores of Hawai'i island residents."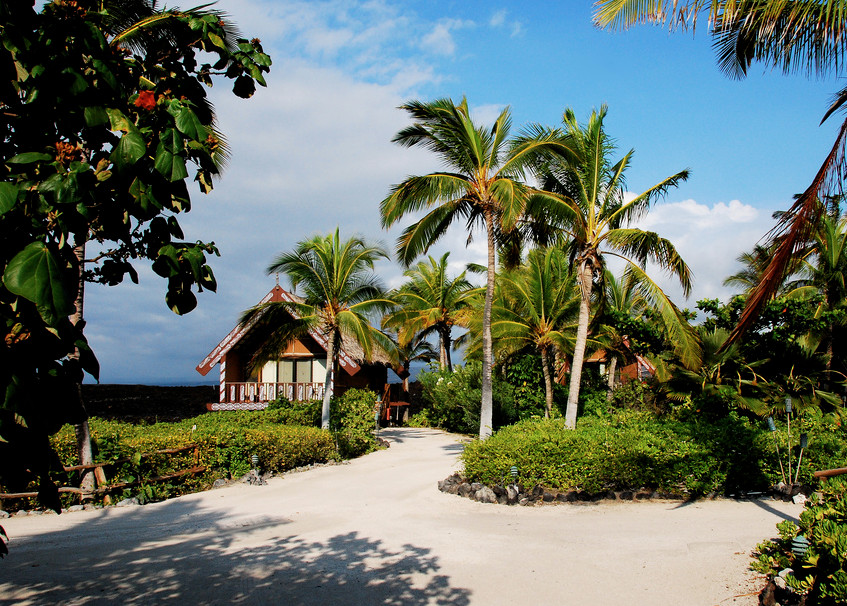 Before the magnitude 9.0 Tōhoku earthquake off Japan sent the Pacific Ocean sweeping over the resort in March 2011, Kona Village was in operation for 45 years. Then-owner Kona Village Investors LLC planned to rebuild, but the Honolulu Star-Advertiser reports the lenders, Kennedy Wilson and Deutsche Bank Trust Co., refused to release insurance money for the work and filed a foreclosure lawsuit in November 2013. Kennedy Wilson took over the damaged resort in lieu of foreclosure, the paper reports.
ARCHIVE: March 11, 2011 Tsunami