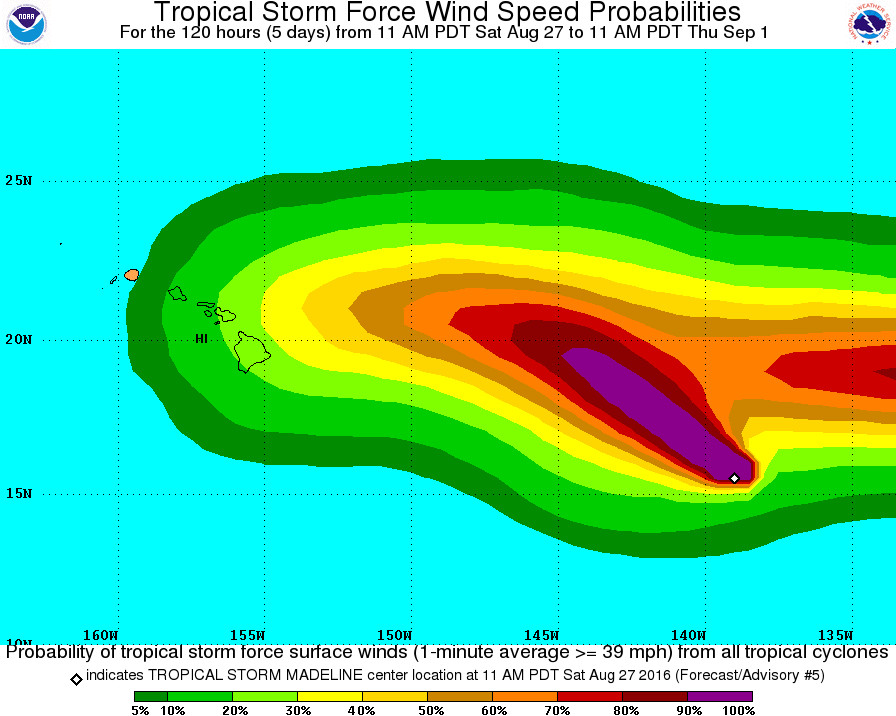 HAWAII ISLAND – Tropical Storm Madeline is gaining strength as it moves northwestward, and is on the verge of entering the central North Pacific basin.
Madeline is 1,075 miles east southeast of Hilo, with maximum sustained winds near 60 mph with higher gusts. The National Weather Service says some additional strengthening is forecast during the next couple of days, and Madeline is expected to become a hurricane on Sunday.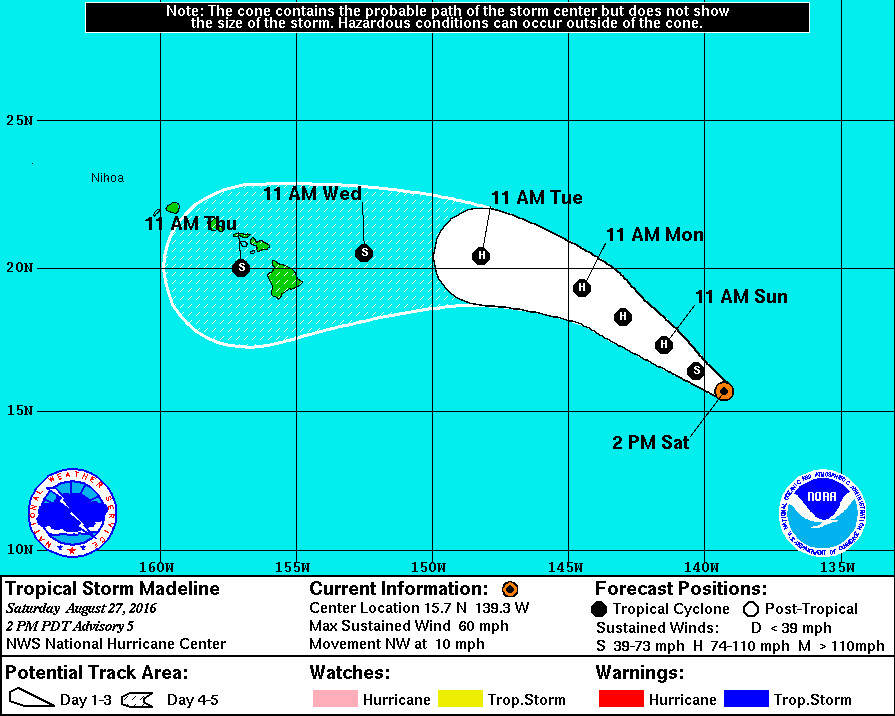 Earlier today, the 5 day track for Madeline appeared to put the storm on a course north of Hawaii, but with the 11 a.m. HST update, a pass over the Big Island remains a possibility. However, there is lower than usual confidence in the forecast. Global models have shown "run-to-run inconsistency" towards days 4 and 5, the time Madeline is expected to track near the Hawaiian Islands.
"Given the lack of consistency in the track guidance," the National Hurricane Center wriote at 11 a.m. HST, "the confidence in the track forecast late in the period is lower than usual and it is too early to determine what impacts Madeline could have on the Hawaiian Islands late in the forecast period."
Forecasters are reminding the public that the average day 4 and 5 track forecast errors for eastern Pacific tropical cyclones are around 145 and 170 miles, respectively.
Although Madeline is predicted to become a hurricane this weekend, forecasters believe the storm will weaken if/when it nears Hawaii.
The SHIPS model output shows the vertical shear decreasing below 10 kt by tonight, while Madeline is moving over SSTs (sea surface temperatures) above 27C. This environment should allow for some additional strengthening during the next 24 to 36 hours. After that time, the tropical cyclone will be moving over cooler SSTs and into a drier environment, with mid-level relative humidity values falling below 50 percent. This should result in gradual weakening, followed by steadier weakening later in the period as the vertical wind shear increases above 20 kt."
Still following behind Madeline is Hurricane Lester, the cloud pattern of which has increased some in organization during the last several hours.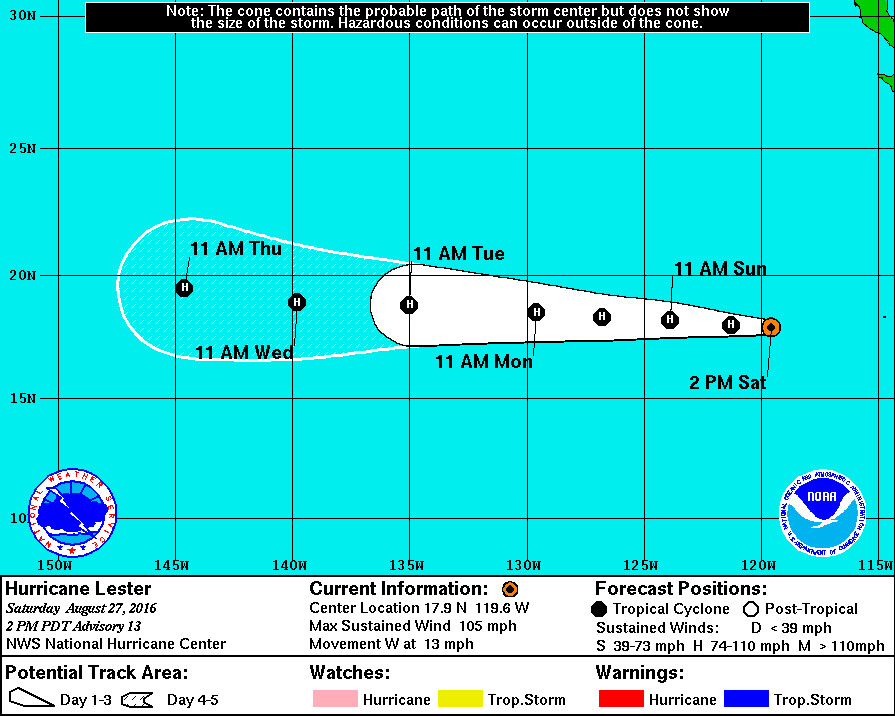 Lester's maximum sustained winds have increased to near 105 mph with higher gusts. Some additional strengthening is possible during the next 24 hours, followed by slow weakening after that time, forecasters say.
There are no coastal watches or warnings in effect for Hawaii due to either storm.