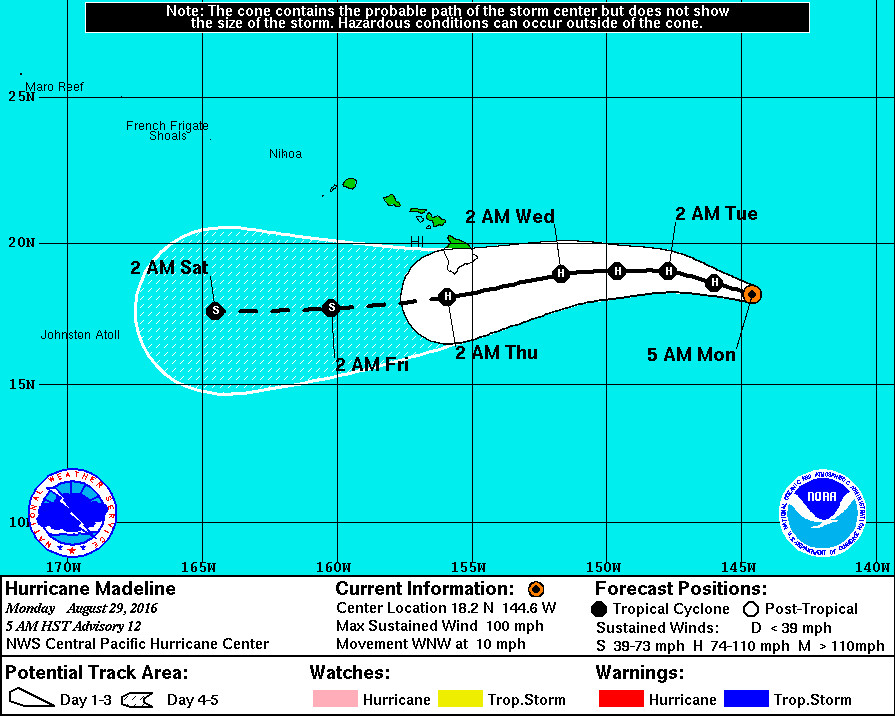 HAWAII ISLAND – Hurricane Madeline, now 695 miles east of Hilo, continues to strengthen as it moves in the direction of Hawaii Island. Farther out in the Pacific, major Hurricane Lester has gotten stronger as well, as it follows behind Madeline.
There are no coastal watches or warnings in effect for the Big Island, although the National Weather Service says interests in the Hawaiian Islands should monitor the progress of Madeline.
Hurricane Madeline's maximum sustained winds are near 100 mph with higher gusts. Slight strengthening is expected later today and Tuesday, forecasters say, followed by slight weakening early Wednesday. Hurricane-force winds extend outward up to 25 miles from the center and tropical-storm-force winds extend outward up to 90 miles.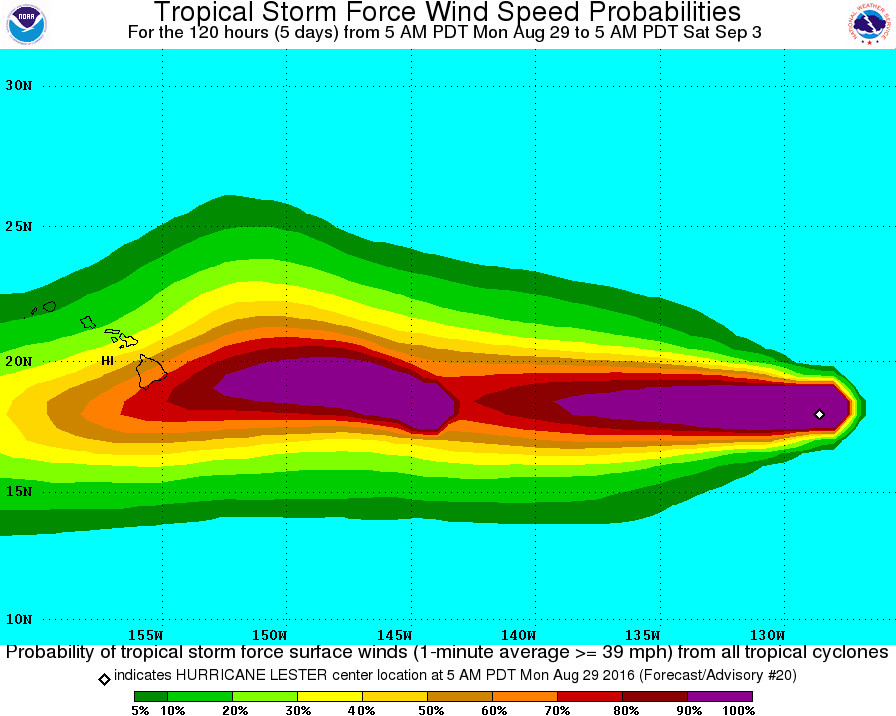 "Madeline's cloud-covered eye re-emerged," the National Weather Service reported, "with a cooler-topped and increasingly well-formed eyewall. Organization continues to improve, with little or no shear deformation present."
The forecast track depicts Madeline passing just south of the Big Island of Hawaii as a hurricane on day 3. "Average day 3 forecast track error is around 130 miles," says the NWS, "so this would be a good time to remind users to consider the error cone associated with each forecast and not just the black line depicting the forecast track of the system center. Also, tropical systems can be quite large and may affect areas far from the system center."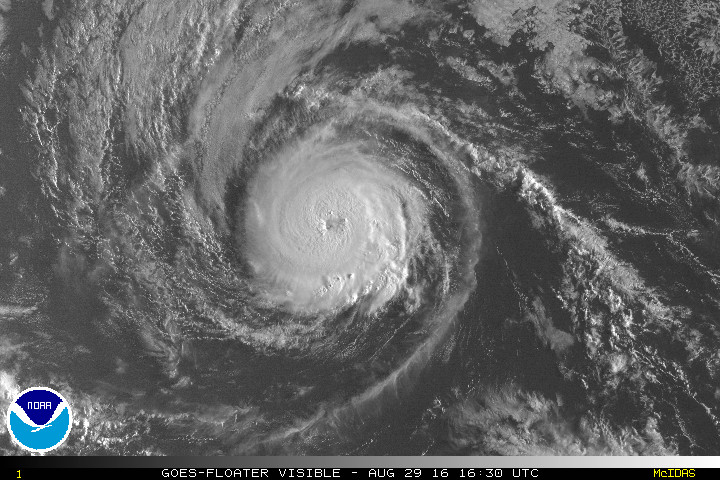 Meanwhile, 1,690 miles east of Hilo, Hurricane Lester has become "quite impressive" this morning, as forecasters say the major hurricane's eye "continues to warm and and the inner core cloud top temperatures have cooled considerably." Maximum sustained winds have increased to near 125 mph with higher gusts. Lester is a category 3 hurricane on the Saffir-Simpson Hurricane Wind Scale.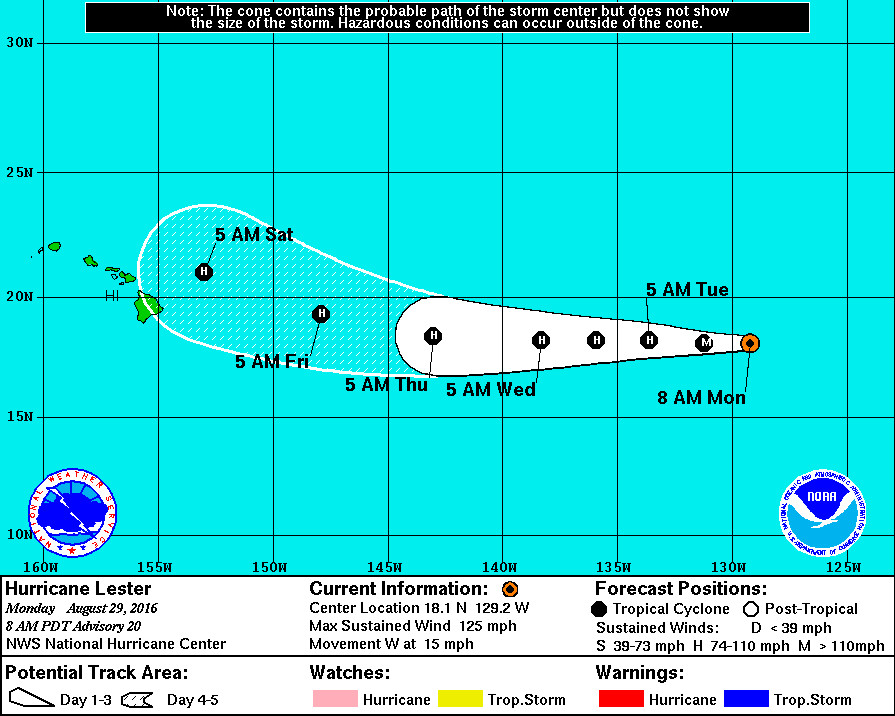 Lester should remain in a low-shear environment for the next several days, with only some gradual decrease in the oceanic water temperature. The majority of the intensity guidance indicate that the hurricane will peak within the next 12 hours or so, then gradual decrease. It appears that the atmospheric environment and the sea surface temperatures match similar criteria for an annular hurricane manifestation. If Lester acquires annular hurricane characteristics, the cyclone could remain stronger longer than reflected in the official forecast and what the intensity guidance suggests. The NHC forecast is adjusted a bit higher in the short term, then shows gradual weakening and falls in line with the IVCN multi-model consensus.
It looks like Lester may be inclined to turn northwest just as it gets close to the Big Island next weekend, as "the large-scale models indicate some interaction with Madeline to the southwest of Lester which induces a gradual turn toward the west-northwest through day 5," forecasters say.