HAWAII ISLAND – Big Island residents woke to the sight of fresh snow on the summits of Mauna Kea and Mauna Loa on Sunday.
A cold front and its associated upper level trough near the Big Island produced snow showers and freezing rain overnight and early this morning. Up to 3 inches of snow with light ice accumulation was expected.
A Winter Weather Advisory remains in effect for summit areas above 12,000 feet until 10 a.m. Sunday.
The few Mauna Kea observatory webcams that were not blocked by ice – like the two from the Canada France Hawaii Telescope below – revealed a snow-covered landscape.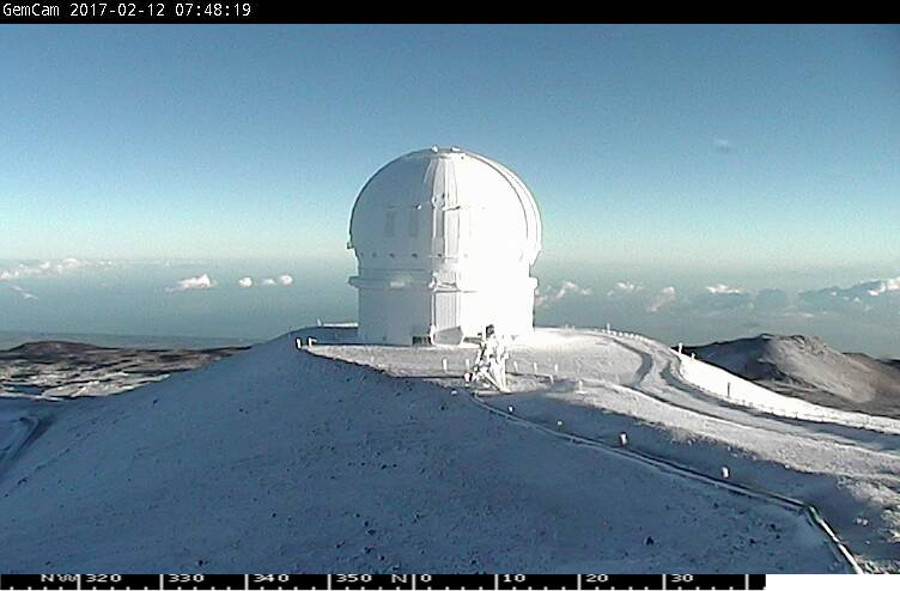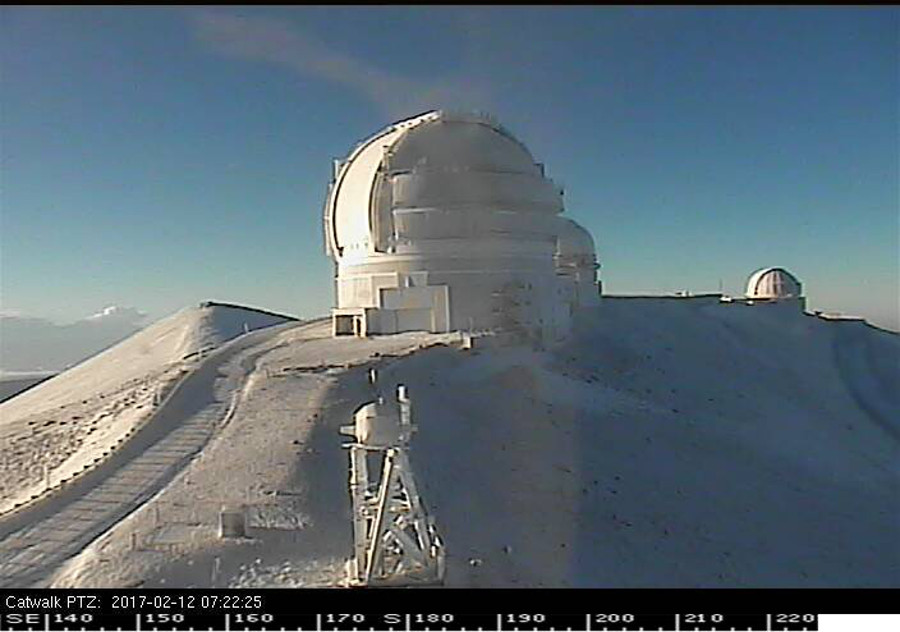 A USGS Hawaiian Volcano Observatory webcam also caught a distant view of the a snow-capped Mauna Loa.
The road to the summit of Maunakea is closed to the public at the Visitor Information Station at an elevation of 9,200 feet due to low visibility from heavy fog, snow, wet roads, below freezing temperatures and icy roads, rangers say. The summit of Mauna Loa is also closed.
"A weakening front has stalled near the Big Island early this morning," the National Weather Service reported tis morning. "The axis of the mid-tropospheric trough associated with the front is also in the vicinity of the Big Island, and it continues to propagate eastward at about 20 mph. The heavy showers and thunderstorms, which have been accompanying this front and trough aloft, have now pushed just east and southeast of the Big Island, while scattered showers continue to move onshore along portions of the Kona and Kohala Districts."