KAILUA-KONA, Hawaii – A popular Kona beach park will be closed until further notice.
The Hawaii County Department of Parks and Recreation announced on Friday afternoon that Kahaluu Beach Park in will be shut down due to plumbing issues.
"The Department of Parks and Recreation apologizes for any inconvenience the closure may cause," officials said in a message distributed to media.
UPDATE: The State of Hawaii had more information.
The Department of Health reported a clogged pipe caused a sewage spill at the location. DOH posted the map below to illustrate the area of the spill.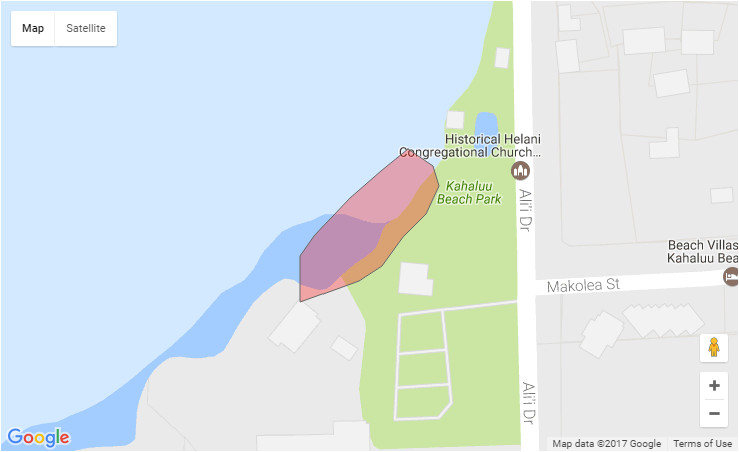 "The public is advised to stay out of the waters at Kahaluu Beach Park," health officials said in a warning to island residents, saying the DOH Clean Wwater Branch "was notified of a wastewater discharge from a sewer clean out from the park bathroom. Approximately less than 100 gallons discharged onto the beach and entered the beach waters. Warning signs have been posted and water samples have been collected. The public is advised to remain out of these waters until the signs have been removed."
The warning was still posted on the DOH website as of Monday afternoon.