HAWAII ISLAND – The summits of Mauna Kea and Mauna Loa are closed this morning as a Winter Storm Warning is in effect.
Snow can already be seen covering the top of the mountains on various observatory webcams.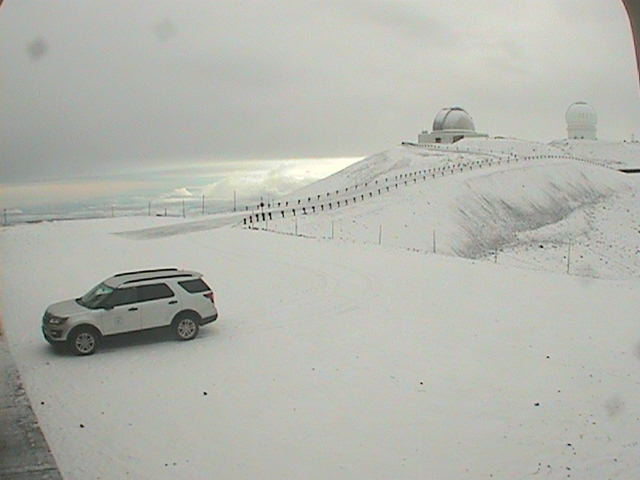 The National Weather Service issued the warning due to the effects of an upper level disturbance just west of Kauai that is bringing unsettled weather conditions to the state today through Wednesday. "The system has the potential to produce accumulation to near a foot of snow atop both summits," forecasters wrote this morning. "The system is expected to pass north of the islands by Wednesday night."
The entire State of Hawaii is also under a Flash Flood Watch.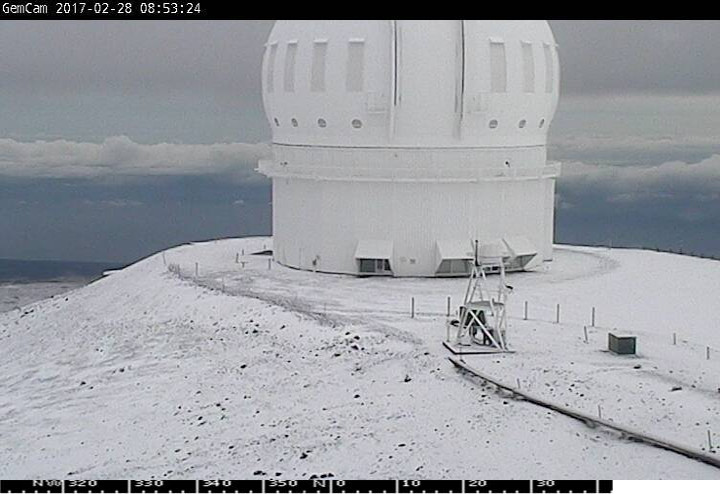 Heavy snow, icy roads, low visibility and wind is expected. The Mauna Kea Access Road is closed to the public at the Visitor Information Station (9,200 feet elevation) due to snow and ice covering the summit roads. The summit of Mauna Loa has also been closed by Hawaii Volcanoes National Park.