HAWAII VOLCANOES NATIONAL PARK – The episode 61g lava flow from Puʻu ʻŌʻō continues to enter the ocean in a fascinating "firehose" formation at Kamokuna, and is also feeding surface flows above the pali.
Scientists with the USGS Hawaiian Volcano Observatory published new photos and a map produced on March 16.
Among the photos is a new thermal image (below) that shows the two plumes of hot water extending out from the ocean entry point. "A circular area of cool water is directly in front of the entry point," scientists wrote, "between the two plumes. Several boats leave tracks of stirred-up cooler water cutting through the hot water on the surface."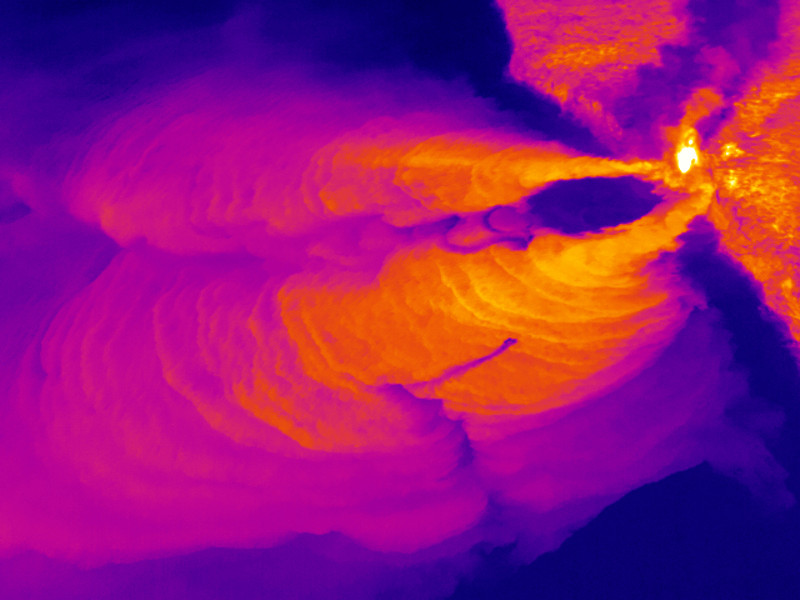 On Sunday, the USGS reported the breakout on the upper flow field that began March 5 continues to advance downslope and now spans several hundred meters in width, extending beyond the main 61g flow field margins.