HILO, Hawaii – Hawii County Civil Defense issued an audio alert Monday afternoon concerning a sewage spill in Downtown Hilo. The spill entered the Wailuku River and as a result, Hilo Beach Parks along the bay are closed.
UPDATE – Hawaii County officials posted this press release early Monday evening: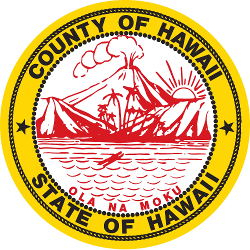 County of Hawaii
on April 3, 2017
NEWS RELEASE
Blocked Sewer Line Sends Sewage into Wailuku River, Hilo Bay
A blocked sewer line sent raw sewage into the Wailuku River and Hilo Bay on Monday morning, and the public has been asked to follow the posted signs to stay out of the water, the Department of Environmental Management (DEM) said.
The sewage spill took place when one of the Department's main sewer feeder lines was blocked by debris, sending sewage through a manhole and into a stream adjacent to Waianuenue Avenue near Laimana Street.
DEM was first notified of the sewage release at around 9:00 a.m., and wastewater crew was dispatched to deal with the blockage.
Department Director Bill Kucharski said that an estimated 41,000 gallons of sewage flowed down to the river, and then to the bay. The blockage was cleared at around 1:00 p.m., and clean-up operations were ongoing as of press time.
"As a precaution, the entire Hilo Bay area has been closed to fishing, swimming and other water activities," Kucharski said. "DEM has taken water samples in the Wailuku River and west-east of the river outfall into the Bay."
DEM has taken water samples as far east as Reed's Bay, and will be doing the analysis.
"We will continue to post warnings about the safety of the bay until it is established that the water quality is safe," Kucharski said.
For further information, please contact Bill Kucharski of the Department of Environmental Management at (808) 217-2750.
Hawaii County Civil Defense issued this message Monday afternoon: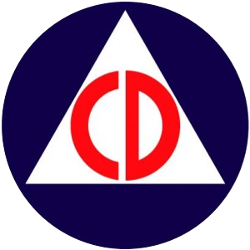 Hawaii County Civil Defense
on April 3, 2017
This is a Civil Defense sewage spill information message for Monday April 3 at 1:45 PM. The Dept. of Environmental Management reports a sewage spill occurred earlier today along Waianuenue Avenue and entered the Wailuku River in Hilo.
Work crews have cleared the blockage and water quality testing is being conducted. At this time, Hilo Bay and all parks within the break wall area are closed.
Residents and visitors in the affected area are advised to abide by all signs posted along the lower Wailuku River area and Hilo Bay. The signs will remain in effect until Department of Health determines water quality is safe.
This message will be updated as this situation changes. Thank you, and have a safe day. This is your Hawaii County Civil Defens