HILO, Hawaii – An area of Hilo Bay remains closed to water activities this evening as Hawaii County officials continue to take samples following a sewage spill that entered the water.
An estimated 41,000 gallons of sewage flowed down to the Wailuku River and into the bay on Monday, after a main sewer feeder line became blocked by debris and overflowed out a manhole adjacent to Waianuenue Avenue near Laimana Street.
Hilo Bayfront Beach Park was eerily quiet Tuesday morning, as warning signs and closed gates warded off most visitors.
Big Island Video News interviewed Hawaii County's Environmental Management Director Bill Kucharski about the situation today in the halls of the county building.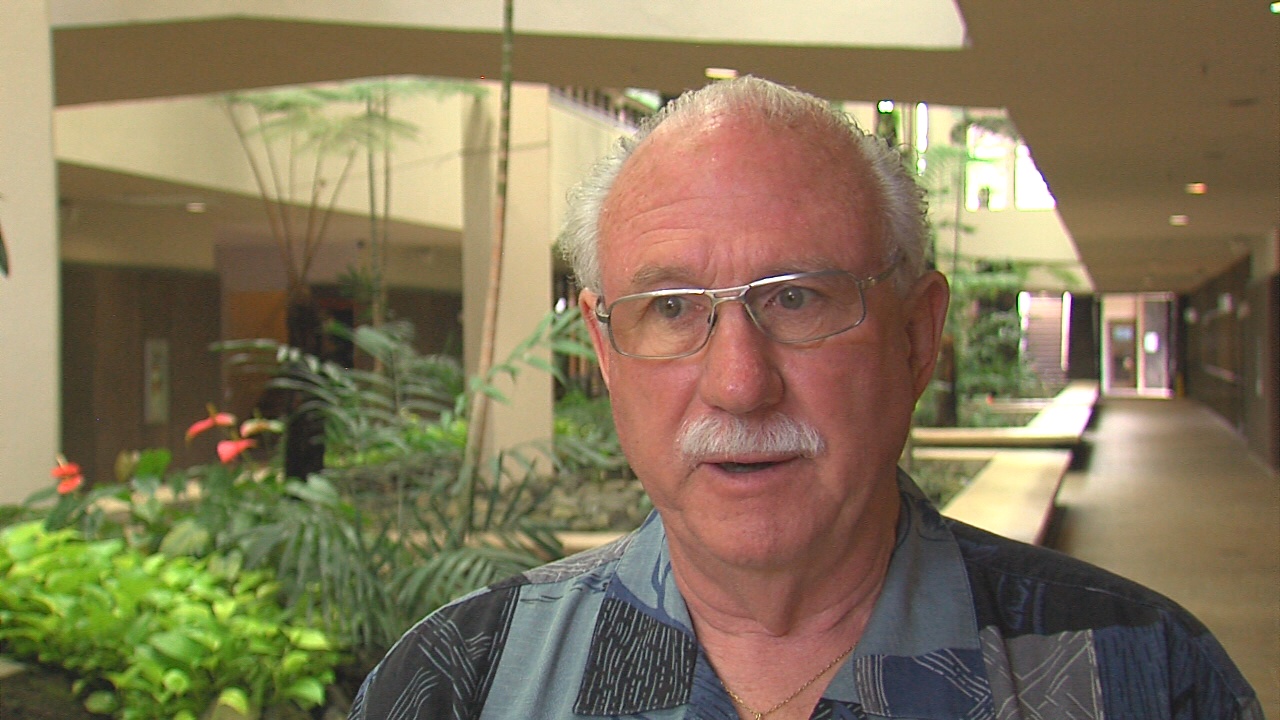 County officials issued this update Monday evening: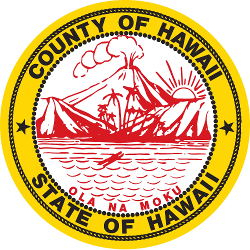 Hawaii County Office of the Mayor
on April 4, 2017
NEWS RELEASE
Water Sampling Shows Some Clearing Following Sewer Spill in Hilo Bay
Samples of Hilo Bay water taken after Monday's sewer spill have indicated some clearing in the water quality farther from the spill, while other areas of the Bay remain signposted and closed to water activities, the County's Department of Environmental Management (DEM) said.
A diagram provided by DEM shows that six water sampling stations out of eleven designated for monitoring was cleared by the Department of Health. The areas are listed on the diagram as sampling stations 1 through 6, which encompasses the harbor area and all of Banyan Drive and its hotels. Signage in those areas was being removed at press time.
Meanwhile, the area near sampling stations running from the mouth of the Wailuku River east to the Kamehameha Canoe Club shed area remain closed to water activities until the Department of Health rules that the water quality is completely safe. Signage will continue to be posted for the time being.
"We are handling this with an abundance of caution," said DEM Director Bill Kucharski. "We don't want anybody getting sick."
Sampling was conducted today at the sampling stations not cleared yet and will continue until the Department of Health notifies us differently, he said.
Sunny weather conditions are helping to mediate the contamination; sunlight helps to break down the bacteria, Kucharski noted.
A blocked sewer line sent an estimated 41,000 gallons of raw sewage into the Wailuku River and Hilo Bay on Monday morning, and the public was asked to follow posted signs and stay out of the water.
DEM took water samples in the Wailuku River and as far east as Reed's Bay following the spill.