HILO, Hawaii – A huge crowd came out to hear from Rep. Tulsi Gabbard in Hilo Tuesday night.
It was Gabbard's fifth in a series of seven town hall events statewide, and drew the largest crowd. Gabbard's office estimates more than 600 East Hawaii residents attended the meeting at Waiakea High School.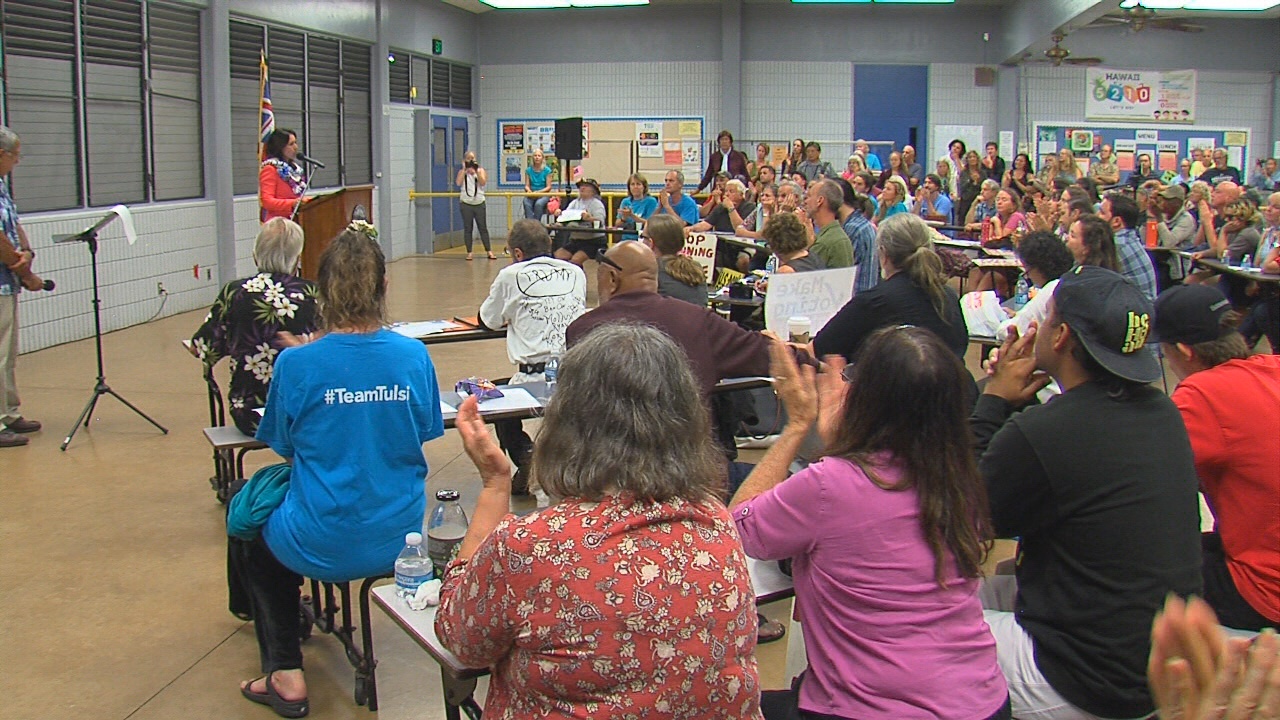 Many attendees brought homemade "peace" signs, a compliment to Gabbard's position against U.S. policy of regime change intervention in foreign conflicts.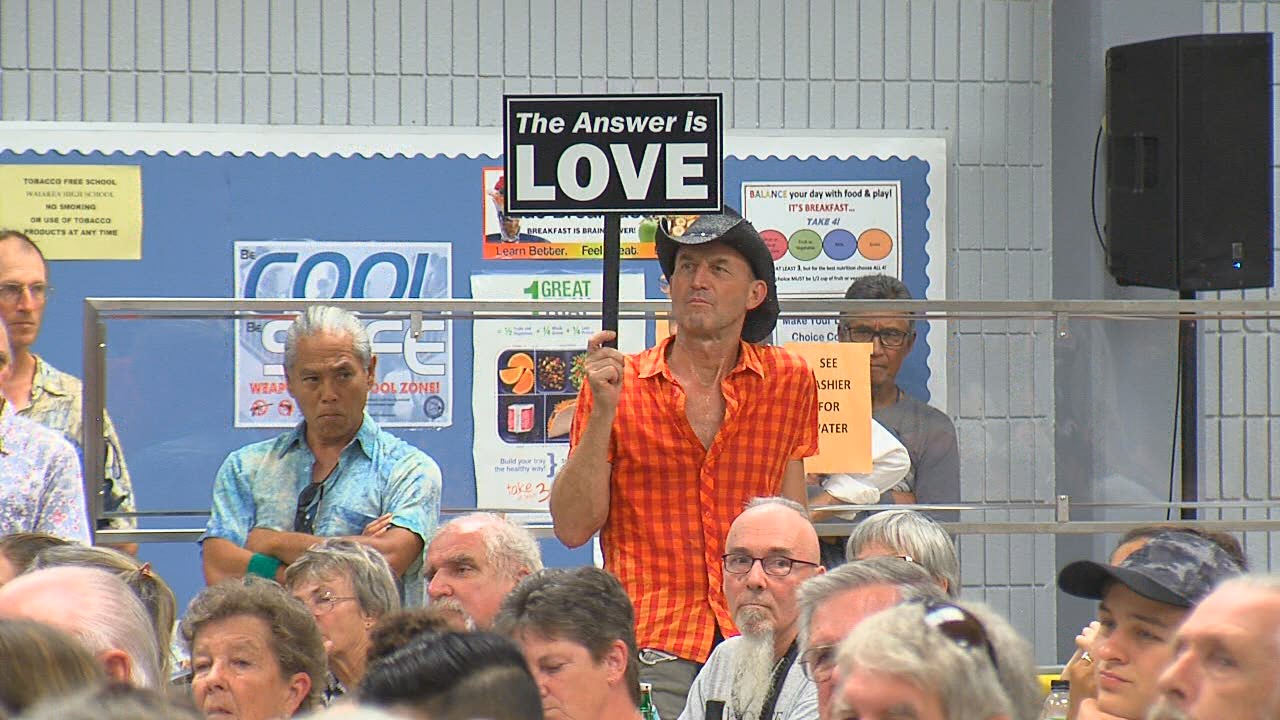 The public was able to ask Gabbard questions directly with a microphone, and many expressed concern over the nuclear threat from North Korea.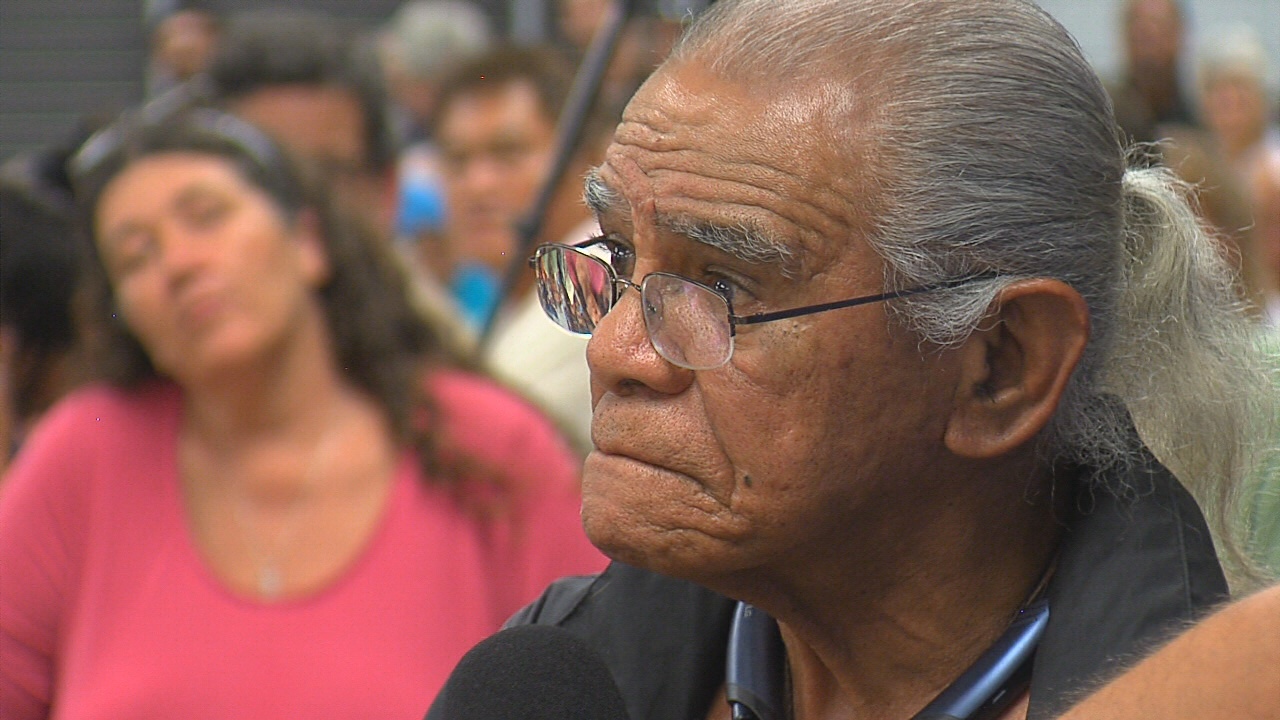 The public also asked Gabbard about her work on homeless, decriminalizing marijuana, healthcare, and her meeting with Bashar al-Assad during a secret visit to Syria.