HILO, Hawaii – Hawaii Island residents, besieged by constant helicopter noise, have taken their complaints straight to their congressional delegation.
Members of HICoP – the non-profit Hawaii Island Coalition Malama Pono – spoke up at two separate town hall meetings on April 18 in Hilo.
HICoP member Storm Steiger put Hawaii U.S. Senator Brian Schatz on the spot about the problem of helicopter noise.
Steiger was again on the mic, later that same day, for Congresswoman Tulsi Gabbard's meeting at Waiakea High School.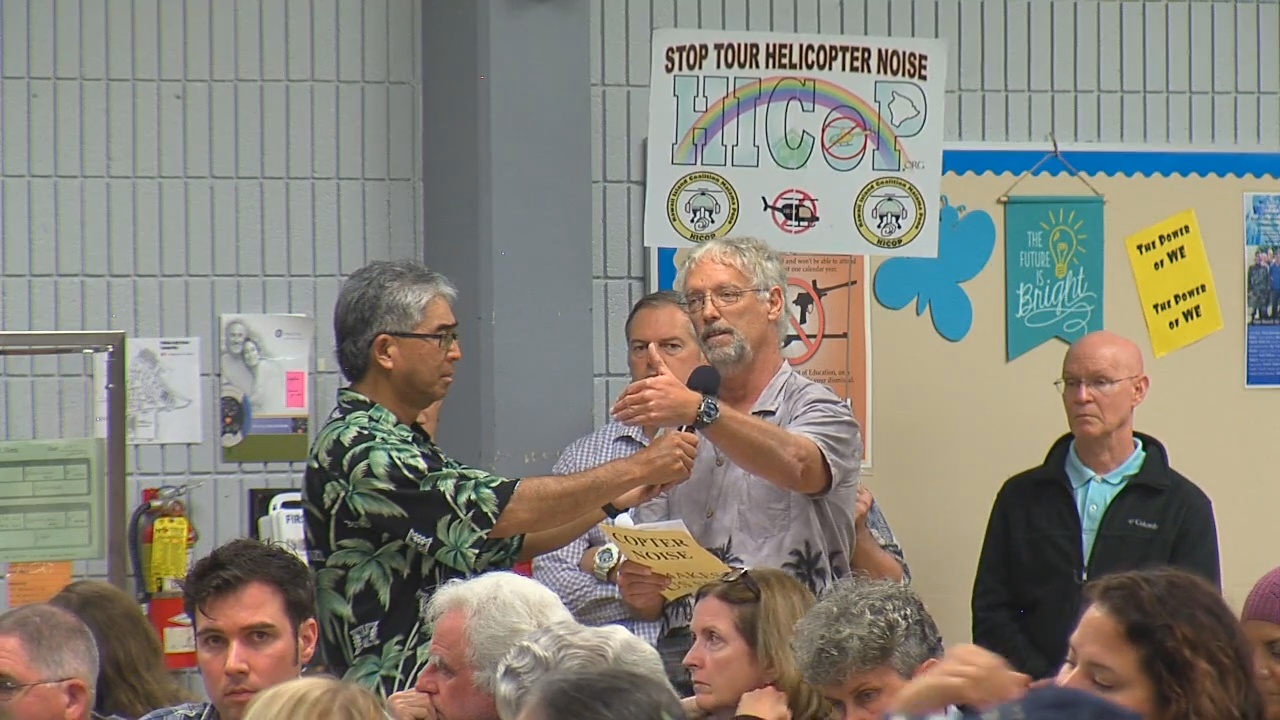 HICoP is proposing the tour helicopters use a route going over the ocean to reach the volcano, rather than over neighborhood rooftops.
Helicopter tours are popular on Hawaii Island, and are one of the best ways to see the volcanic activity on the east rift zone of Kilauea.
But the tours can be a nuisance to area residents, who say they can hear hundreds of helicopters per-day, flying low over their homes.
HICoP had an audience with the Federal Aviation Administration on March 30, during a public meeting at Hilo Airport. It remains uncertain if the FAA will accommodate HICoP's request.