UPDATE: The Winter Storm Warning & Flash Flood Watch are now expired
IN THIS STORY
Flash Flood Watch, Winter Storm Warning continue
Hawaii County Civil Defense issues an audio message
(BIVN) – A Flash Flood Watch and a Winter Storm Warning remain in effect for Hawaii Island Monday.
"A mid to upper level low centered roughly 300 miles SW of Oahu will maintain unstable conditions today, especially across the eastern portion of the state," National Weather Service forecasters say. "This feature is currently generating thunderstorms along a surface trough south of the Big Island. A couple thunderstorms quickly formed over the Big Island this morning, but the main impact currently is moisture moving onto south and southeast facing slopes of the Big Island."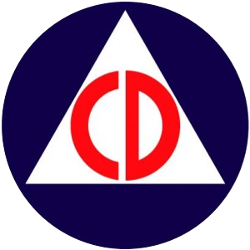 Hawaii County Civil Defense
on May 1, 2017
This is a Winter Storm Watch and Flash Flood Watch update for Monday, May 1 at 7:45 AM.
The National Weather Service has extended the Winter Storm Watch for the summits of Hawaii Island through today. In addition, a Flash Flood Watch for Hawaii Island remains in effect through today. A Flash Flood Watch means flash flooding is possible, but not imminent.
Although there are no road closures at this time, conditions may change without notice.
Heavy showers and thunderstorms may cause flooding. Be aware of debris, runoff, and ponding of water. Do not cross moving water on roadways, turn around don't drown. If lightning threatens your area, power outages may occur, and, the safest place to be is indoors.
Thank you; have a safe day. This is your Hawaii County Civil Defense.