(BIVN) – Graffiti was found painted on rocks within the Mauna Kea Ice Age Natural Area Reserve on Friday, April 28, state officials report.
In a media release issued on Sunday, the Hawaii Department of Land and Natural Resources said graffiti was also found painted on various areas of Mauna Kea property managed by the UH Office of Mauna Kea Management.
"Due to the historical nature of this site, all geological features, including rocks, are protected under the Hawaii Administrative Rules," DLNR says.
Messages of "Stop Bombing" and "Stop DU", apparently in reference to the military training ongoing at Pōhakuloa, can be seen in DLNR photos and other photos being shared on social media. Some messages were painted onto portable toilets near the summit.
The graffiti was also documented by the kia'i who have stood on the mountain and at the gates of Pōhakuloa. They called the vandalism an act of desecration.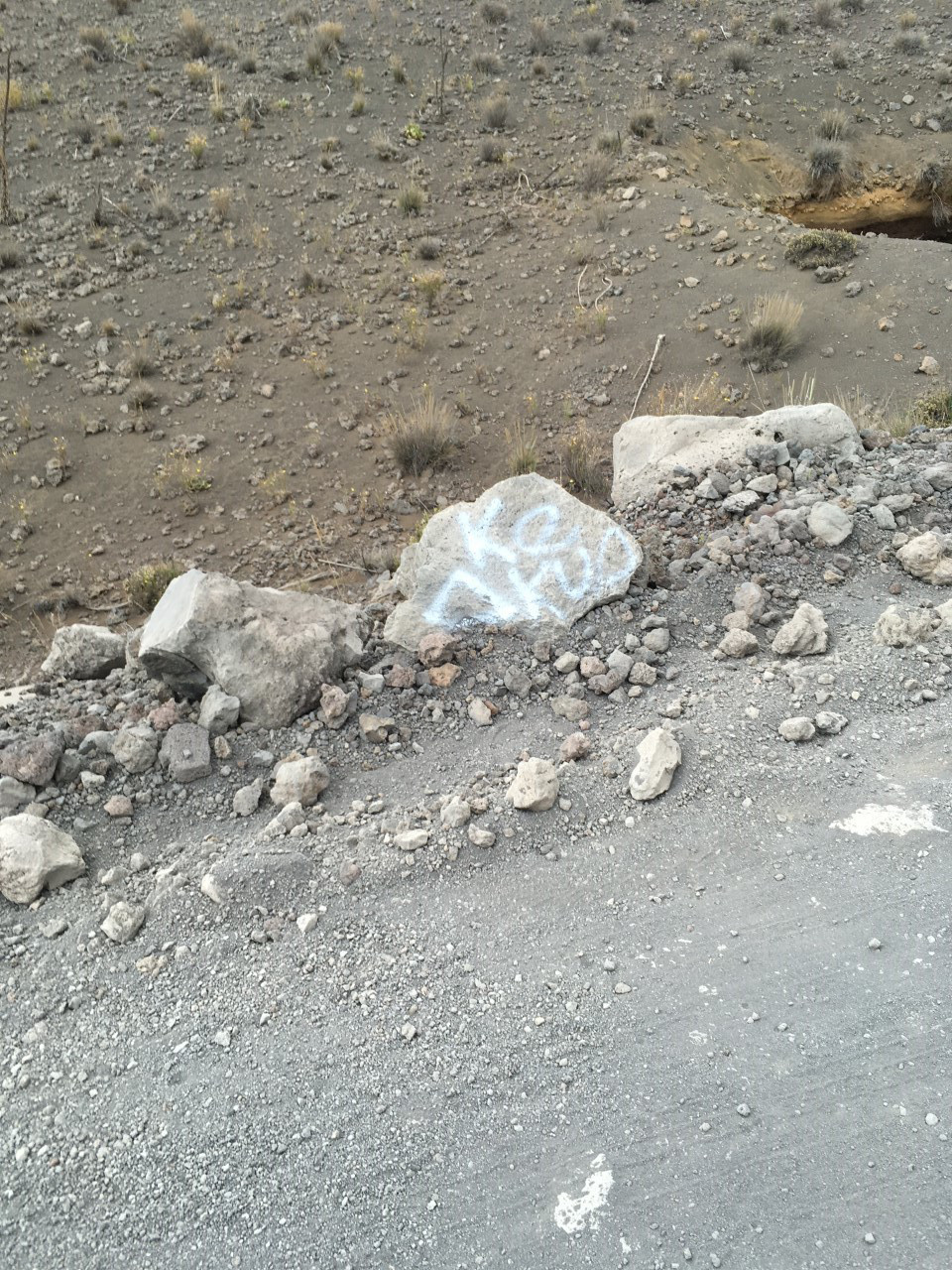 The DLNR Division of Conservation and Resources Enforcement (DOCARE) is requesting the public's assistance in providing information related to a criminal investigation of Prohibited Activities in a Natural Area Reserve (NAR). Anyone with information relating to this case is asked to contact the Division of Conservation and Resources Enforcement Hawaii Branch Office at (808) 933-3460 or call the DOCARE statewide hotline at 643-DLNR.