(BIVN) – Lava boat tour operators peppered U.S. Coast Guard officials with questions and comments during a public meeting held Monday evening in Hilo regarding the Notice of Proposed Rule Making (or NPRM) for the Kamokuna lava ocean entry safety zone.
In March, the USCG enacted a temporary safety zone, encompassing all waters extending 300 meters, or 984 feet, in all directions around the entry of the lava flow into the ocean from noon March 28 to 8 a.m. Sept. 28.
The new rule has not been well received by tour boat operators, who take visitors out to the lava flow by sea.
The Coast Guard held this public meeting as part of the NPRM process to encourage public input regarding the possible permanence and scope of the safety zone in place at Kamokuna.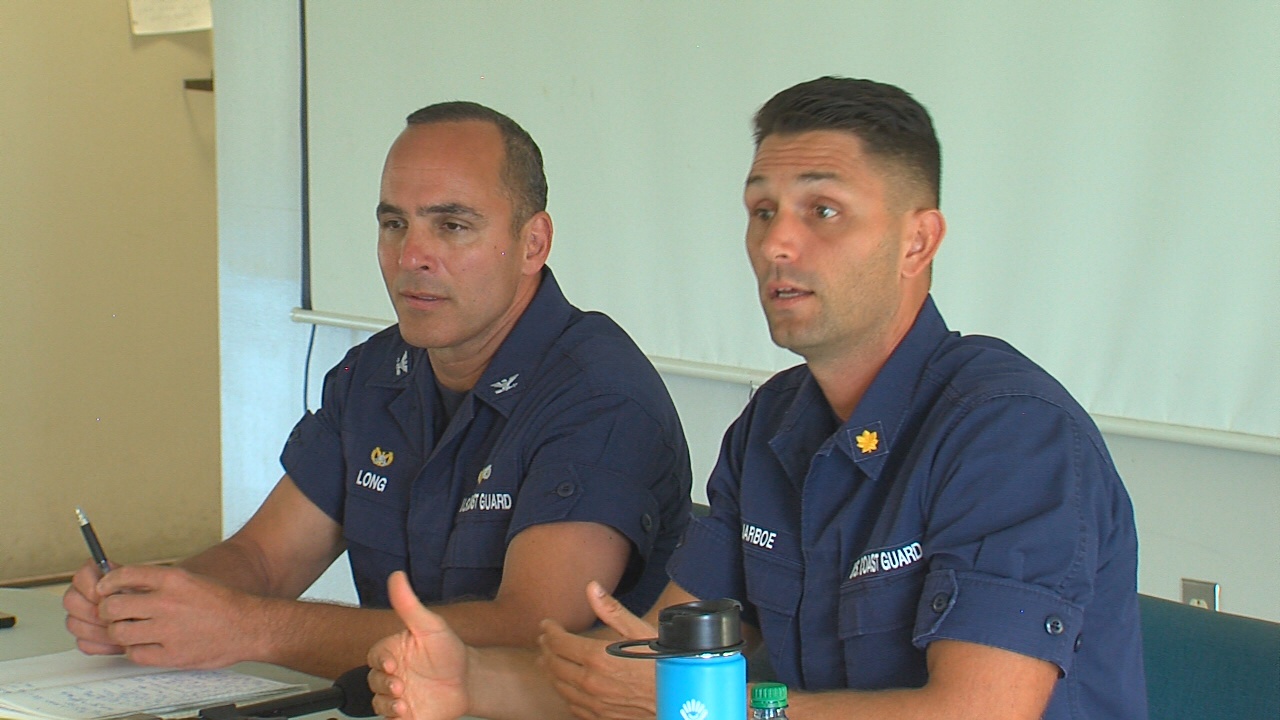 United States Coast Guard
on May 4, 2017
To view the NPRM in the Federal Register, go to http://www.regulations.gov, type USCG-2017-0234 in the "SEARCH" box and click "SEARCH." Click on Open Docket Folder on the line associated with this rule. The Coast Guard strongly prefers comments to be submitted electronically. Electronic comments may be submitted via http://www.regulations.gov. Click the "COMMENT NOW" box on the top right of Docket Folder. Written comments may also be submitted (e.g. postmarked) by the deadline, via mail to Commander (spw), U.S. Coast Guard Sector Honolulu, 433 Ala Moana Blvd., Honolulu, HI 96850.
The comment period ends at 11:59 p.m. June 2, 2017.