(BIVN) – The Hōkūleʻa voyaging canoe is making her way home to Hawaiʻi. The Mālama Honua Worldwide Voyage is nearing completion.
Together with sister canoe Hikianalia, the Hōkūleʻa crew departed Tahiti on May 17, and according to a Polynesian Voyaging Society update, the vessels are encountering "exciting sailing conditions for this final international leg" of the Mālama Honua sail plan.
In Waimea, the community is filled with pride. Pomai Bertelmann is captaining the waʻa home and Kaʻiulani Murphy is the navigator. Both are from Waimea.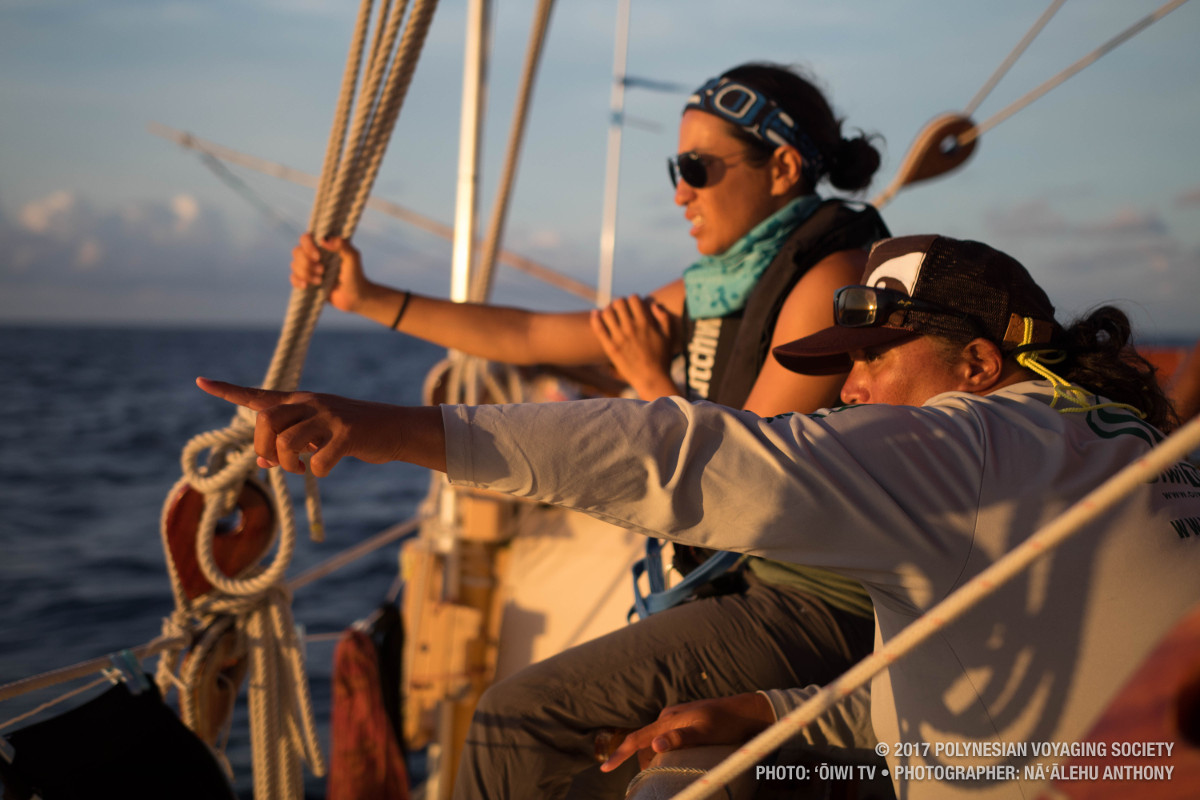 Waimea Middle School students recently spoke to crew aboard the travelling Hōkūleʻa by way of cell phone. According to Patti Cook, the school's director of communications, Murphy reminded students "that they come from awesome people," and that voyaging is in their DNA. Cook said the young navigator told the students they "can do whatever you put your mind to."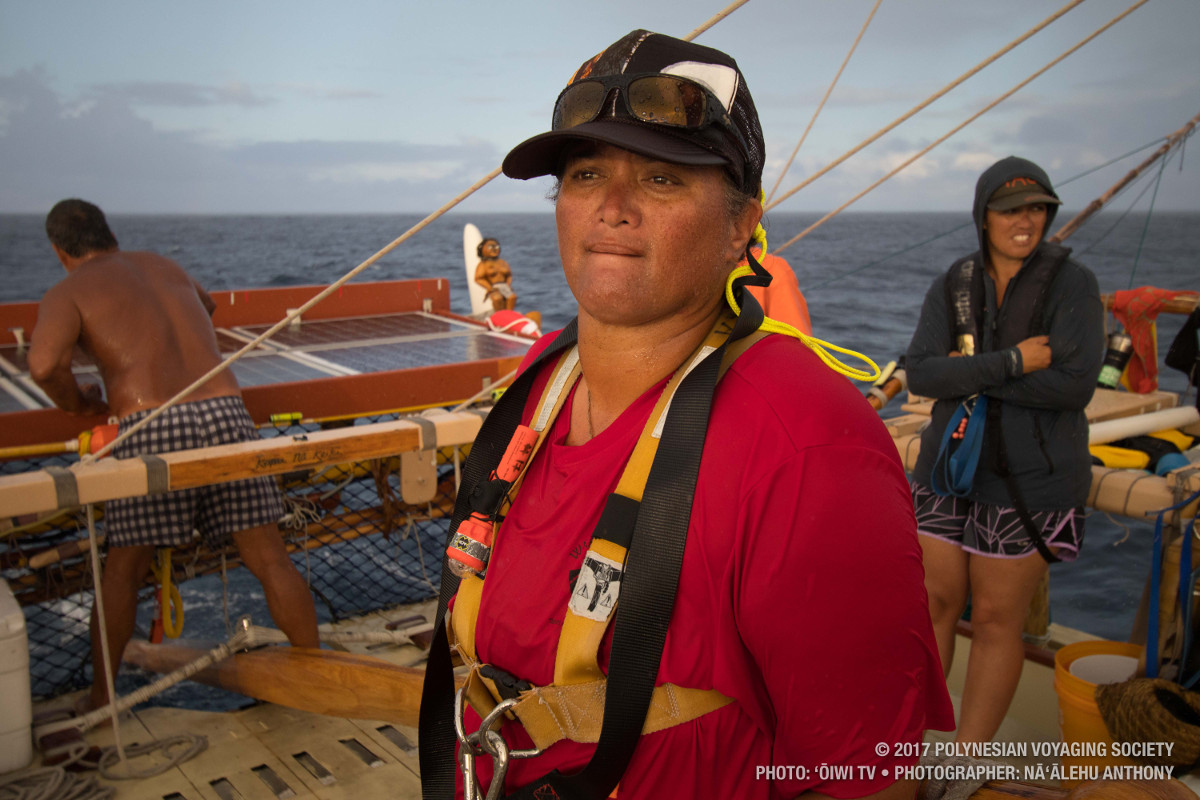 This last stretch of the Mālama Honua Worldwide Voyage is expected to take 3-4 weeks, ending with a celebratory return to Honolulu on Saturday, June 17 at Magic Island "for a cultural welcoming ceremony followed by a grand celebration open to the entire community."
On departing for Hawaiʻi, Hōkūleʻa and Hikianalia were joined by two more deep-sea voyaging canoes for this historic sail: Faafaite from Tahiti and Okeanos, a new addition the Pacific voyaging ohana recently constructed in New Zealand. Okeanos will be based in the Marshall Islands after this voyage is concluded, the Polynesian Voyaging Society says.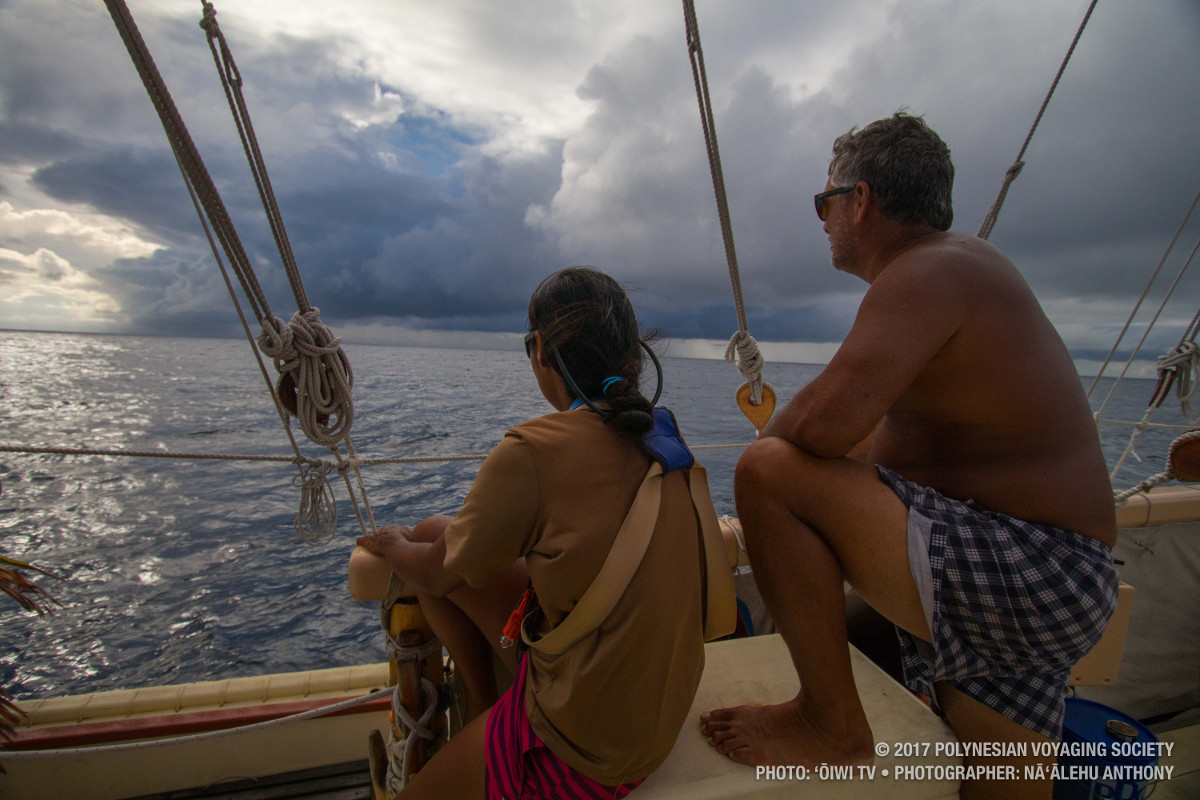 "Together, the four canoes and escort vessel Gershon II have experienced a range of weather conditions including extended periods of rain, winds, and strong ocean swells," the PVS update states. "Just after sunset yesterday, a pod of dolphins joined the canoes as a playful escort for the second evening in a row. Yesterday's report from the crew indicated that navigators steered by the setting stars in the western sky early in the evening; later, the eastern horizon opened and manaiakalani and pimoe were used to set their course for home."