(BIVN) – A Hele-On bus stolen from the county on Saturday morning was later recovered on Highway 130 in Puna.
The vehicle was actually The Bus, one of several donated from Honolulu to Hawaii County Mass Transit. It evidently had not yet been repainted.
Hawaii County Police confirmed to the West Hawaii Today that the bus was stolen about 4 a.m. from the county transit yard and found at about 3:30 p.m. in the Puna District. It is unknown if anyone was arrested, the paper reported.
A news camera recorded police investigating the empty bus on the side of Highway 130, near the intersection of Ka Ohuwalu Drive.
The bus had some visible signs of damage, likely from a minor collision with another vehicle reported near the Home Depot in Hilo.
UPDATE (Aug. 7 – 11:30 a.m.) – Hawaii County Police issued this media release identifying the suspect arrested in connection with the incident.
Hawaiʻi Island police have arrested a 21-year-old Hilo man in connection with the theft of a county bus.

Police responded to a 1:47 p.m., report on (August 5), of a hit-and-run traffic accident on Railroad Avenue in Hilo involving a Hawaiʻi County mass transit bus that fled the scene. No one was injured in the incident. At 2:36 p.m., police were told that the bus was stolen from the County's Hilo base-yard sometime early Saturday morning.

Police observed the bus on Route 130 and stopped it near the intersection with Kaohuwalu Street in Pāhoa and arrested its operator, Kawelo Nakamura. He was taken to the Hilo cellblock while detectives with the Criminal Investigation Section continue the investigation.

The bus was operable, but sustained moderate damage consistent with a traffic accident. Damage estimates are pending.

Anyone who may have witnessed the incident or have any other information about it is asked to call the Police Department's non-emergency line at (808) 935-3311 or Detective Tuckloy Aurello of the Area I Criminal Investigation Section at (808) 961-2385 or Tuckloy.Aurello@hawaiicounty.gov.

Tipsters who prefer to remain anonymous may call the island-wide Crime Stoppers number at (808) 961-8300 and may be eligible for a reward of up to $1,000.00. Crime Stoppers is a volunteer program run by ordinary citizens who want to keep their community safe. Crime Stoppers does not record calls or subscribe to any Caller ID service. All Crime Stoppers information is kept confidential.
UPDATE (Aug. 7 – 9:50 p.m.) – Police charged Nakamura with first degree theft, accident involving vehicle/property damage, first degree criminal property damage, unauthorized control of a propelled vehicle and driving without a commercial driver's license (CDL).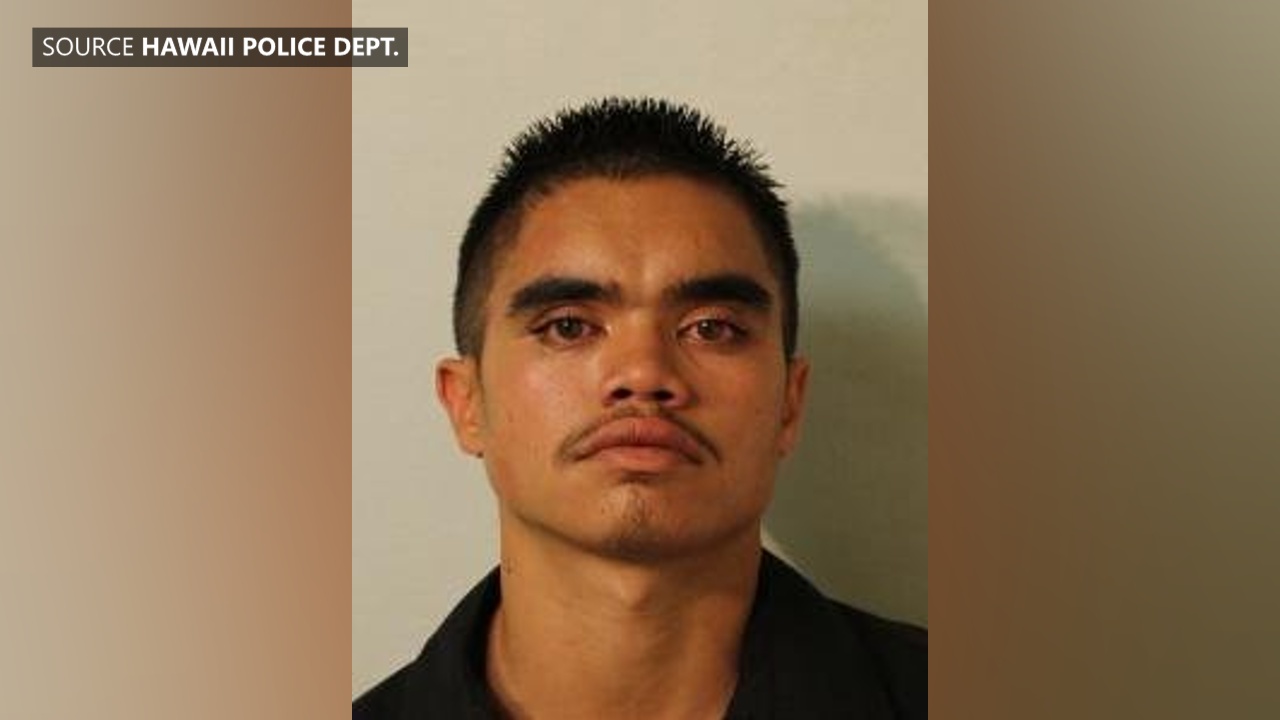 Police released a photograph of Nakamura, and said that he is being held at the Hilo cellblock in lieu of $13,000 bail pending his initial appearance in South Hilo district court on August 8.