(BIVN) – The University of Hawaiʻi-managed Pacific Disaster Cente is working closely with the Texas National Guard, FEMA, and several local authorities to assist flood-ravaged Southeast Texas in the wake of Hurricane Harvey.
The PDC is expediting "analysis and dissemination of new field data using its powerful DisasterAWARE technology", and using its new Global Exposure Model to provide "rapid snapshots of potential impacts on the ground".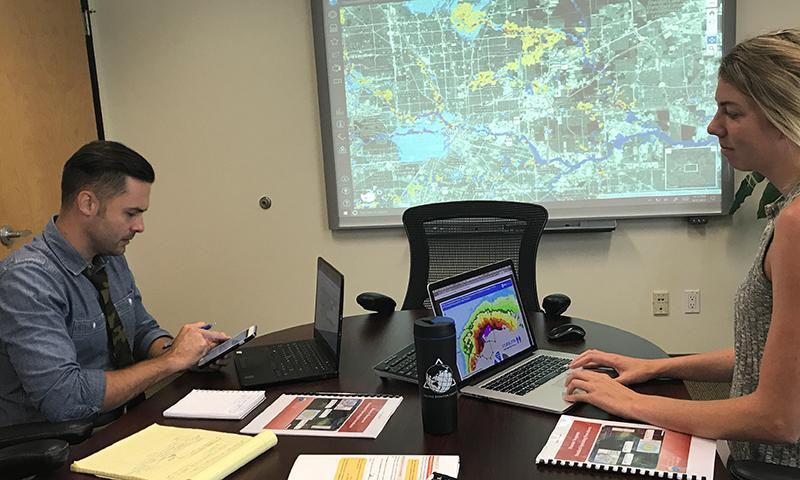 UH says the disaster management agencies are utilizing these new tools to help with humanitarian assistance that spans thousands of square miles, even as Harvey continues to deluge millions in catostrophic floodwaters.
A major challenge with understanding the effects of this storm is that most models only account for either accumulated or forecast rainfall, according to PDC Science Advisor Doug Bausch. "With PDC's Global Exposure Model, we are now able to combine observed rainfall and forecast rainfall with observed and forecast flooding to offer reliable information about the effects of this disaster and to help estimate impacts and needs," Bausch said in a UH media release.
To provide the agencies in Texas with a more accurate picture of the impacts, the center developed a new product that combines forecast rainfall with existing rainfall accumulation. It looks like this:
"The products developed by PDC using its new Global Exposure Model offer vital insight about the impact of this unprecedented flooding event," said UH President David Lassner, adding that, "PDC will continue to work side-by-side with decision makers to provide comprehensive situational analysis that aids fast and effective response and recovery for the people of Texas in the weeks to come."