(BIVN) – A volunteer army pulled off the "Big Build" in Waimea last weekend.
On October 29, the community put the finishing touches on the reconstruction of the treasured Anuenue Playground. Coordinators said turnout was amazing, considering the sometimes foul weather that hampered the early stages of the project.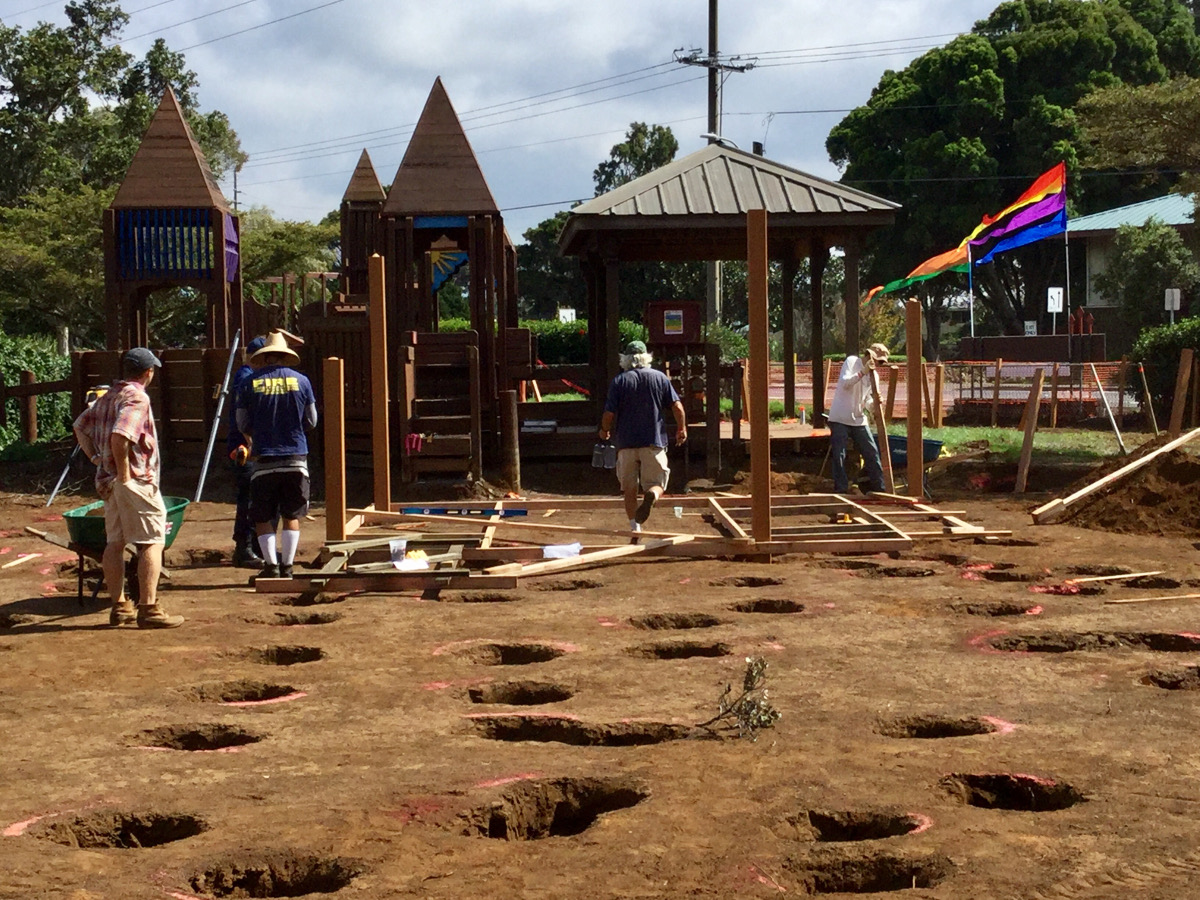 Even in the rain and mud, everyone maintained a positive outlook. In many ways, it was a recreation of the intensive 5-day effort that erected the first Anuenue Playground in 1992. After decades of wear and tear, Waimea partnered with Play by Design Ltd to develop "a stimulating playground modeled after the original but with 21st century innovation and accessibility," organizers said.
The Big Build effort got a big boost from the U.S. Marines, who were called in from Pohakuloa Training Area to lend a hand. The troops first dismantled the old playground in order to make way for the new one.
The troops returned again to help out during the critical final days of the project. They even helped "test" the equipment before the playground was opened.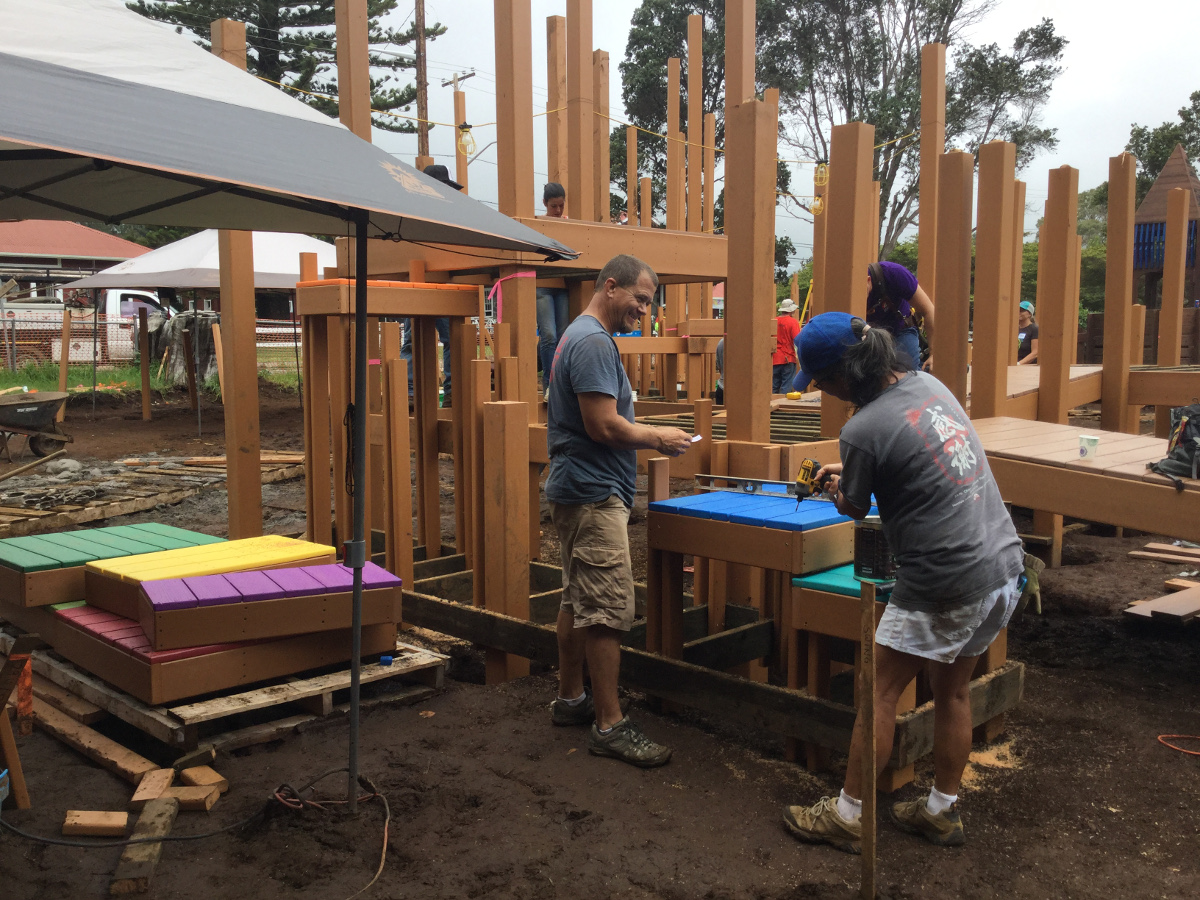 The work was finished before sundown, just in time to meet the deadline and hold a community celebration.