(BIVN) – At the start of the new year, volcano enthusiasts know they have something to look forward to. This week's Volcano Watch article, written by U.S. Geological Survey Hawaiian Volcano Observatory scientists, lays out the events to come during Volcano Awareness Month in January.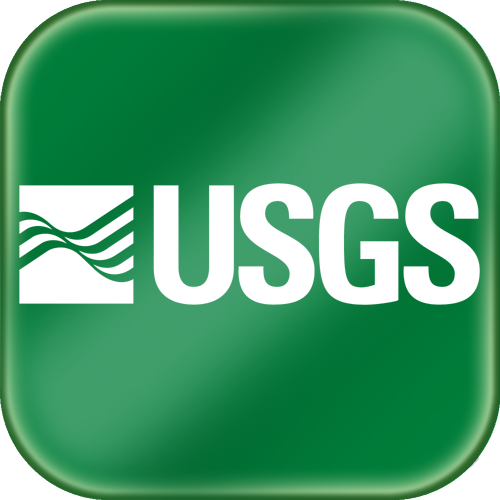 USGS Hawaiian Volcano Observatory
on Dec. 9, 2017
January is Volcano Awareness Month on the Island of Hawaiʻi
With the hustle and bustle of the holidays upon us, Island of Hawaiʻi residents are likely giving little thought to the volcanic terrain beneath their feet. And that's alright—for now.
But with two of the world's most active volcanoes—one erupting nearly non-stop for more than three decades (Kīlauea) and the other stirring for over two years (Mauna Loa)—volcano awareness should never be far from our minds. So, as you ring in the New Year, we hope you'll add "learn more about my volcanic home" to your list of resolutions.
You can begin fulfilling that resolution in January 2018—Hawaiʻi Island's 9th annual Volcano Awareness Month.
Just as we have since 2010, when Volcano Awareness Month was established by mayoral proclamation, USGS Hawaiian Volcano Observatory (HVO) scientists will offer a series of programs in January to help keep residents and visitors informed about Hawaiian volcanoes. All programs are open to the public, and no reservations are required.
Four talks will be presented in Hawaiʻi Volcanoes National Park, with weekly "After Dark in the Park" programs held at 7:00 p.m. in the Kīlauea Visitor Center auditorium. The first talk, on January 9, provides a brief review of the early history of Kīlauea Volcano's ongoing East Rift Zone eruption followed by an in-depth look at lava flow activity during the past year.
The next "After Dark in the Park" program, on January 16, features a presentation on Kīlauea Volcano's current summit eruption, including a recently released USGS video that recounts the formation and growth of the summit vent and lava lake in Halemaʻumaʻu. The following two programs address the surprising discoveries gleaned from the collection of volcanic ash produced by Kīlauea's summit lava lake and the volcanic geology along Hawaiʻi Island's Saddle Road, on January 23 and January 30, respectively.
Hilo's Lyman Museum will also promote volcano awareness in January. On the evening of January 8, and again on the afternoon of January 9, the museum will host an HVO talk about Kīlauea Volcano's 1955 East Rift Zone eruption. During this 88-day-long eruption, lava from at least 24 different vents buried sections of every public road in the lower Puna district, impacting communities from Kalapana to Kapoho—reminders of why island residents need to understand how Hawaiian volcanoes work and the hazards associated with them.
Mauna Loa, the largest active volcano on Earth, will also be the topic of conversation during three Volcano Awareness Month programs. But instead of a single speaker talking to a seated audience, the format of these events will be community "open houses."
Promoted as "Mauna Loa: Let's Talk Story," these open houses are a collaborative effort of the Hawaiian Volcano Observatory, Hawaiʻi County Civil Defense, Hawaiʻi Volcanoes National Park, and the University of Hawaiʻi at Hilo. Staff from each of these agencies will set up informative displays that answer frequently asked questions about Mauna Loa and will be on hand to answer any additional questions from the public.
Island residents and visitors are invited to stop by the open houses to learn more about Mauna Loa and 'talk story' with scientists, public safety officials, and park rangers. The events will be held on the UH-Hilo campus on January 13 (12:00–3:00 p.m.), in the Ocean View Community Center on January 17 (6:00–8:00 p.m.), and in the Konawaena Elementary School cafeteria on January 27 (12:00-–3:00 p.m.).
Details, including the dates, times, location maps, and descriptions of all 2018 Volcano Awareness Month programs are posted on HVO's website. You can also email askHVO@usgs.gov or call (808) 967-8844 for more information.
Whether you're a long-time resident or a recent arrival on the Island of Hawaiʻi, January will be a good time to enhance your knowledge of Hawaiian volcanoes. Understanding the eruptive histories, current status, and associated hazards of our island's active volcanoes, and knowing how to stay safe during an eruption are essential to living in harmony with our volcanic environment.
Please join us in January to learn more about Kīlauea and Mauna Loa, and to meet some of the HVO scientists who monitor and study them, as well as our partner agency colleagues. Until then, we wish you safe and happy holidays!