(BIVN) – Multiple grave stones lie damaged Alae Cemetery, a County-maintained graveyard just a few minutes north of Hilo, following an apparent automobile accident.
On Friday, county officials issued the following statement: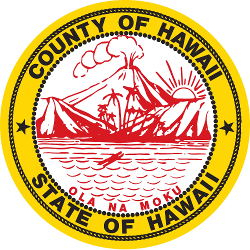 Hawaii County Dept. of Parks & Recreation
on Dec. 22, 2017
In the early morning hours of December 20, 2017, an automobile accident caused damage to approximately 15 plots at Alae Cemetery. The Hawai'i County Police Department is investigating the incident.
The damaged plots are located in "Section B" near the front of the cemetery. Department of Parks and Recreation staff are attempting to contact the families of the damaged/disturbed plots to notify them of the incident and the Department is asking families with plots in the area of the incident to visit the cemetery and contact us if they notice damage to their plot.
The Department of Parks and Recreation also encourages anyone who may have witnessed the accident to call the Police at the non-emergency number of 935-3311.