UPDATE (10:30 a.m.) – Mahukona Beach Park, Kauna'oa Bay, and Coconut Island Beach Park are closed until further notice, reports Hawai'i County Civil Defense. Additional closures of roads and beaches may occur without notice.
(BIVN) – A High Surf Warning is now in effect for north and west facing shores of Hawaii Island.
Surf is rapidly building this evening, the National Weather Service says, reaching heights of 20 to 30 feet for exposed north facing shores of the Big Island, "mainly in the Puna District", forecasters added.
The surf will hold at warning levels through Sunday night.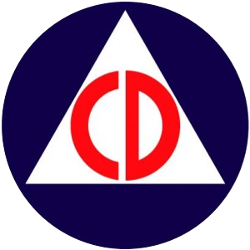 Hawaii County Civil Defense
on January 13, 2018
This is a High Surf message for Saturday afternoon, January 13 at 1.
The National Weather Service has issued a High Surf Warning for North and West facing shores of Hawaii Island today through the holiday weekend. This includes the shorelines of North and South Kona, North and South Kohala, Hamakua, Hilo and Puna. A High Surf Warning means there is a threat to life and property from the surf.
Surf is forecast to build this afternoon to 16 feet on West shores and 30 feet on North shores Saturday night, then gradually subside Monday. The highest threat will coincide with the high tides, which occur at 2 AM and 1:30 PM Sunday.
Due to the High Surf Warning, the following are in effect:
Oceanfront residents and beachgoers along the affected shores are advised to be on the alert for high and dangerous surf.
Boat owners and oceanfront residents should take action to secure their property.
Closures of roads and beaches may occur without notice.
It is recommended that the public suspend activities along the shores until this hazard subsides.