(BIVN) – The state should return to federal court to seek an amendment to existing orders mandating the eradication of ungulates on Mauna Kea, according to hunting enthusiast Richard Hoeflinger.
Hoeflinger, a recent past President of On Target, Inc., reached the conclusion after he studied years of reports on the endangered palila bird, which lives in area on the mountain designated as critical habitat. He shared the information with the Hawaii County Game Management Advisory Commission on Monday evening.
"I was fortunate to be able to come into possession of all of the state reports to the federal government," Hoeflinger told the commission. "I don't recommend to anybody going through those 73. If you have insomnia, it might help put you to sleep."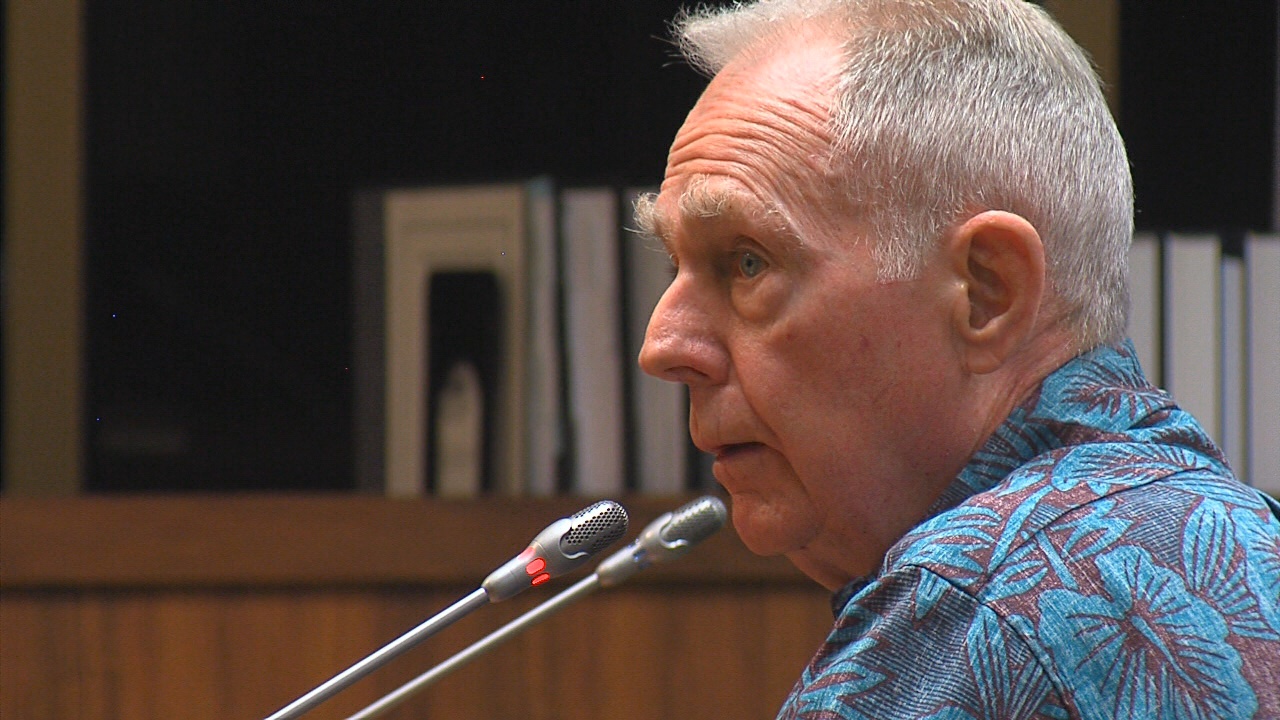 Hoeflinger explained the story that many hunters on Hawaii Island already know: How a federal lawsuit in 1979 claimed feral sheep and goats were destroying mamane forest habitat, causing the decline of the palila bird. The court ordered the state to remove the ungulates.
From 1987 to 2016, about 22,538 sheep were removed from Mauna Kea, Hoeflinger said. In that time, mamane generation appears to have been largely achieved, he added. But in spite of all the effort and cost, the palila population continues to decline.
Now, Hoeflinger believes current sheep populations "present no evidence of recurrent habitat damage". However, since the grazing animals were removed, rampant vegetation growth has not only diminished productive habitat for game bird hunting, which Hoeflinger says renders his pointing dogs useless, but it has also increased fuel loads and the threat of wildfire.
According to Hoeflinger, the state should be encouraged to:
Quantify the recovery of the Mauna Kea forest habitat.
Establish a maximum sheep population limit at or above the current level in order to prevent future habitat degradation.
Prepare argument to show existing sheep populations present with no threat to, and can coexist with, palila.
Return to federal court to seek an amendment to existing orders which would permit a managed sheep population at or below the established habitat support level.
Develop a scientifically-based game management plan.
Actively promote and manage an enhanced public hunting program which employs recreational and subsistence hunting as the primary means of controlling game animal populations.
The Hawaii County Game Management Advisory Commission voted to take Hoeflinger's proposal to state and county officials as an action item.