(BIVN) – This week's Volcano Watch article, written by U.S. Geological Survey Hawaiian Volcano Observatory scientists and affiliates, talks about two milestones.
From USGS: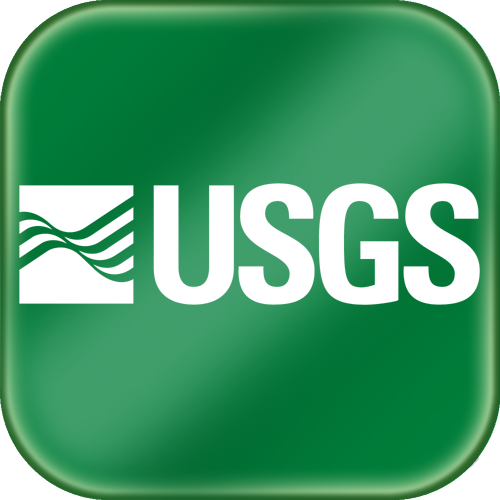 USGS Hawaiian Volcano Observatory
on February 1, 2018
Volcano Watch archive is now complete and inspires a new column
In November 2017, "Volcano Watch" entered its 27th year of publication. The long history of this column is, in large part, thanks to the U.S. Geological Survey's Hawaiian Volcano Observatory (HVO) scientists and affiliates who write the weekly articles, Hawaii newspapers and online news outlets that print and post the column, and you, the dedicated readers who peruse it each week.
Given the longevity of HVO's weekly column, two milestones are noteworthy. The first may be of interest to readers who refer to the Volcano Watch archive for information.
This past week, more than a hundred Volcano Watch articles that were written between 1991 and 1995, but had not been available online, were posted to the HVO website. The entire catalogue of articles can now be accessed and searched here.
Starting in 1991, the articles were simply titled "Volcano Watch" and described lava flows erupting from the Kupaianaha vent, the lava pond in Pu'u 'Ō'ō, and earthquakes beneath the Island of Hawai'i and the Lō'ihi submarine volcano. As activity of Kīlauea waxed and waned in subsequent years, topics covered by the weekly column expanded.
Through the years, articles have included insights from ongoing volcanologic research, eruption and earthquake histories of Hawaiian volcanoes, noteworthy eruptions elsewhere on Earth, tsunami that affected the Hawaiian Islands, and emerging technologies for monitoring volcanoes. HVO's Volcano Watch archive can now serve as a starting point for anyone who is interested in knowing more about how volcanoes work, especially about Hawaiian volcanism.
The second milestone will likely be of interest to people who are interested in Yellowstone—its remarkable eruptive history, fascinating hot springs and geysers, earthquake activity, and what is being learned by scientists who monitor and study Earth's largest volcanic system.
On January 1, 2018, a new weekly column inspired by HVO's Volcano Watch was launched by scientists and collaborators of the Yellowstone Volcano Observatory (YVO). This new column—the "Yellowstone Caldera Chronicles"—is posted each Monday on the homepage of YVO's website. Like HVO's Volcano Watch series, the YVO chronicles are peer-reviewed and edited before publication.
YVO's new column was launched soon after Dr. Mike Poland, a former HVO staff geophysicist (2005–2015) and author of several dozen Volcano Watch articles, was appointed YVO Scientist-in-Charge in late 2017. Poland's enthusiasm and commitment to write about the science of volcanoes, in addition to the widespread, and often intense, public interest in the geologic activity at Yellowstone, motivated him and his colleagues to start the chronicles.
The inaugural issue of the Yellowstone Caldera Chronicles reviewed activity that occurred in Yellowstone during 2017. It was followed by an article titled, "Just what is the Yellowstone Volcano Observatory?" Topics covered by YVO's chronicles in the weeks since include Yellowstone gas emissions, a history of Yellowstone earthquakes, and what is known about the calderas in Yellowstone.
YVO scientists are also responsible for monitoring volcanic fields in Arizona, Utah, New Mexico, and Colorado. So, in future editions of the Yellowstone Caldera Chronicles, you can expect to read about past volcanism in those states. Future articles will also address new efforts to learn more about volcanic centers and potential hazards in the western United States, as well as updates and geologic history related to Yellowstone Caldera.
HVO's time-tested Volcano Watch and YVO's new Yellowstone Caldera Chronicles will challenge scientists to be creative as they select subjects for these weekly columns. Readers can look forward to updated information on continuing and new volcanic activity, reports on recent discoveries, accounts of past eruptions, and descriptions of monitoring techniques and what they reveal about volcanoes and potential hazards. Stay tuned and read on!