(BIVN) – Police issued a media release on Monday morning, providing information on the deadly crash that shut down Highway 11 on Friday, Feb. 2.
Police say an unidentified man and a 54-year-old Kailua-Kona woman died after being hit by a car in Honamalino, South Kona near the 84-mile marker of the Māmalahoa Highway Route 11. Police say the woman has been identified as Roxane Cho, but the name of the male is being withheld pending positive identification and notification of next of kin.
From Hawaii County Police: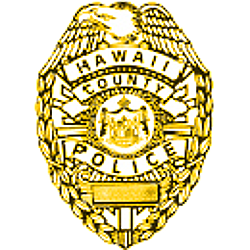 Hawai'i County Police Department
on February 5, 2018
Responding to an 8:13 p.m. call, police determined that a 2013 Nissan sedan had been traveling south when it was involved in a collision with the unidentified man and Cho who were within the southbound lane of the highway. Both the unidentified man and Cho sustained critical injuries from the collision and were taken to the Kona Community Hospital where Cho was pronounced dead on (February 2), at 10:01 p.m., and the unidentified man was pronounced dead on (February 3), at 12:30 a.m.
The operator of the Nissan sedan, a 55-year-old woman and her female passenger both of Oceanview, were uninjured in the collision.
Police do not believe speed or alcohol were factors in the crash.
An autopsy has been ordered to determine the exact cause of death of Cho and the unidentified male party.
The Traffic Enforcement Unit has initiated a Negligent Homicide investigation and is asking for anyone who may have witnessed the accident to contact Officer Kimo Keliipaakaua at (808) 326-4646 ext. 229. Tipsters who prefer to remain anonymous may call Crime Stoppers at (808) 961-8300 in Hilo.
This is the first and second traffic fatality this year compared to four at this time last year.