(BIVN) – Heavy snow occurring on the summits of Mauna Kea and Mauna Loa this morning, as a Winter Storm Warning is in effect until 6 p.m. HST.
Total snow accumulations of 6 to 12 inches are expected, the National Weather Service says. Observatory webcams on Mauna Kea show whiteout conditions.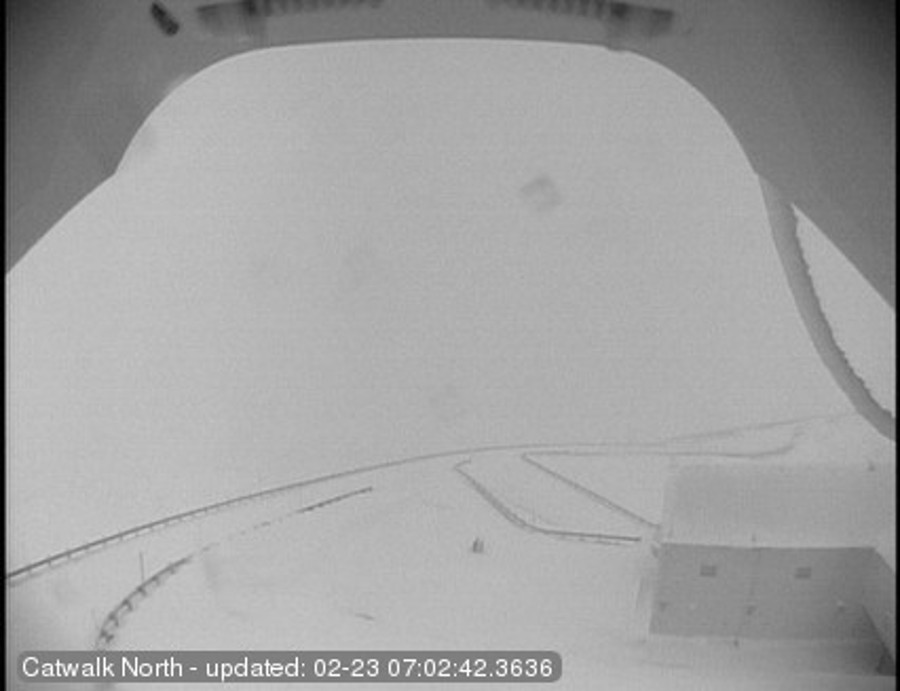 Forecasters say strong winds are also possible, making travel very hazardous or impossible.
The Maunakea Summit Access road remains closed to the public at the Visitor Information Station at an elevation of 9, 200 feet, ranger say.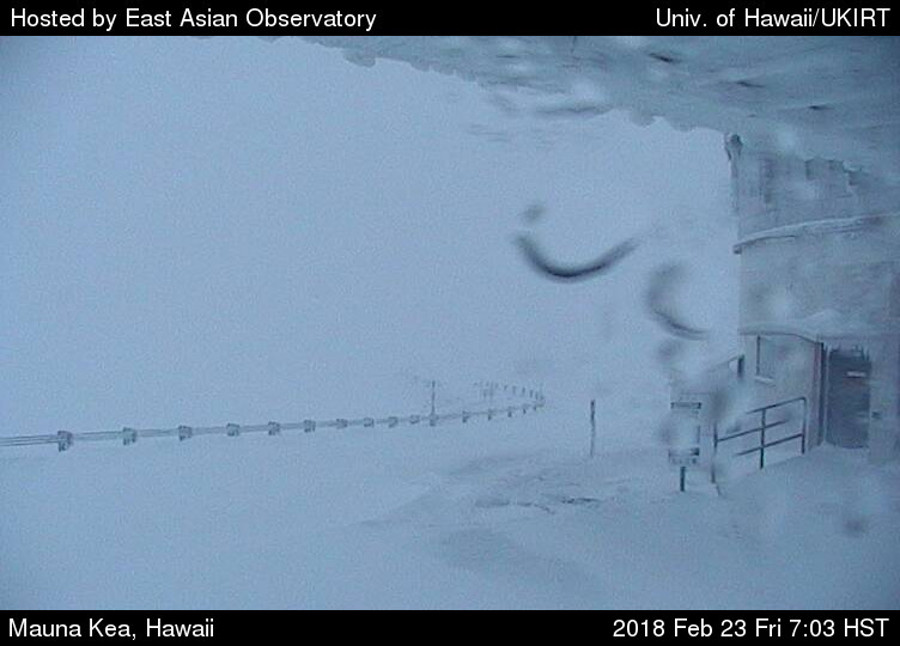 USGS Hawaiian Volcano Observatory webcams are also offering a glimpse of snow on the summit of Mauna Loa.
A Flash Flood Watch is also in effect for the rest of the Big Island.