(BIVN) – National Weather Service in Honolulu has cancelled all advisories and warnings for Hawai'i Island except for a High Wind Warning on mountain summits.
Hawai'i County Civil Defense, which on Saturday closed all parks in anticipation of a potential damaging storm, announced on Sunday that "all roads and beach parks are open and facilities will operate normal hours."
The Blizzard Warning left snow and ice on Mauna Kea, observatory webcams show, and today the summit can expect sustained wind speeds from 55 to 70 mph with localized gusts over 80 mph, forecasters say.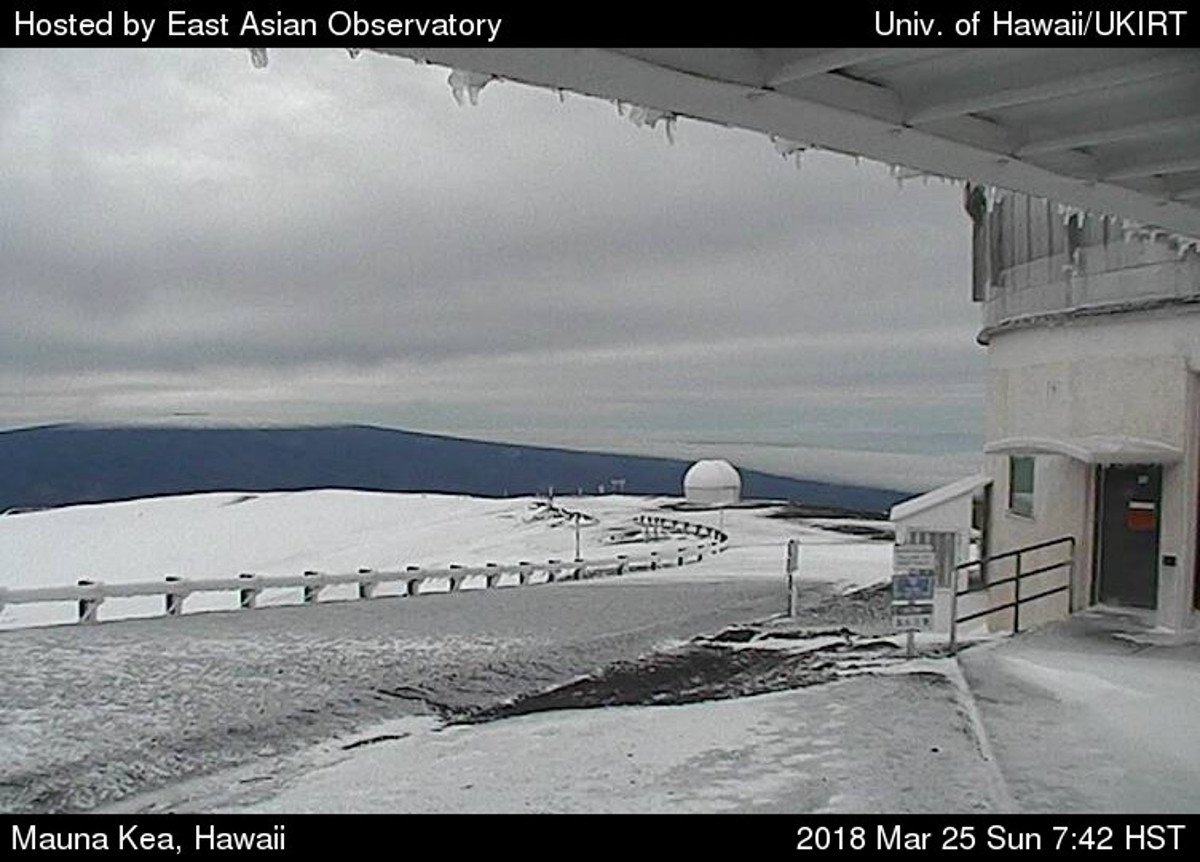 The road to the summit of Mauna Kea is closed to the public at the Visitor Information Station.