(BIVN) – As two lava flows from Fissure 20 reached the ocean along the southeast Puna coast overnight, a crack opened under the east lava channel early this morning, "diverting the lava from the channel into underground voids", scientists report.
The USGS Hawaiian Volcano Observatory posted images of the crack, taken from an overflight on Sunday. The channelized flow was being swallowed by the crack and disappearing.
Scientists say the crack opened in the early morning hours of Sunday, May 20. "Prior to opening, lava was flowing vigorously down a channel. After the crack formed, the lava began pouring into the ground," USGS said.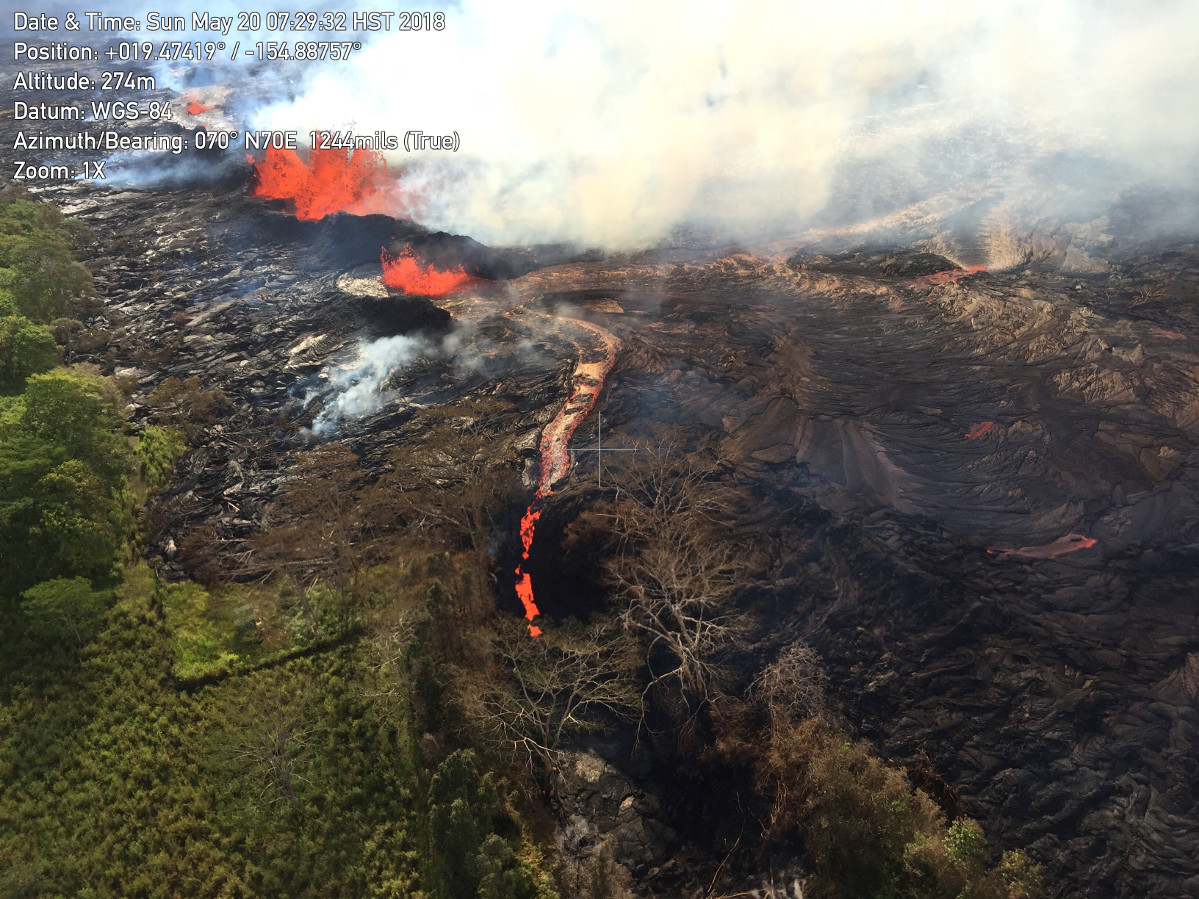 The crack is "robbing" the easternmost channel of lava, USGS wrote, adding that "the eastern ocean entry is therefore less vigorous than the western entry point."
The interaction may cause changes downslope in the channel system and the ocean entry, scientists wrote.