(BIVN) – The leading edge of lava flow in Kapoho is approximately 200 yards from the ocean, moving through Puna's seaside village.
Sen. Kai Kahele recorded the flow as it moved through the field, past the emergency siren. Kahele, a Major in the Hawai'i Air National Guard, observed the flow from aboard a military helicopter as a part of a Sunday evening Aerial Recon & SAR Assesment with the Joint Task Force 5-0. Kahele estimated the flow was moving at 50 feet per hour.
A few hours earlier, the USGS Hawaiian Volcano Observatory reported the lava flow was about 245 yards from the ocean at its closest approach point. Other branches of the Fissure 8 lava flow were inactive, USGS said.
At 7:07 p.m., the USGS also reported:
Fissure 8 fountaining persisted throughout the day to heights up to 220 feet, and the channelized flow continued to deliver lava northeast along Highway 132 to the Kapoho area. Lava is advancing along a 0.5-mile-wide front towards the ocean at Kapoho Bay between Kapoho Beach Road and Kapoho Kai Drive. All other fissures are inactive, although observers on the late afternoon overflight noted abundant gas emission from Fissures 9 & 10 and incandescence without fountaining at fissures 16 & 18.
Sen. Kahele caught a unique, and impressive, angle above the Fissure 8 channelized flow Sunday evening (image below).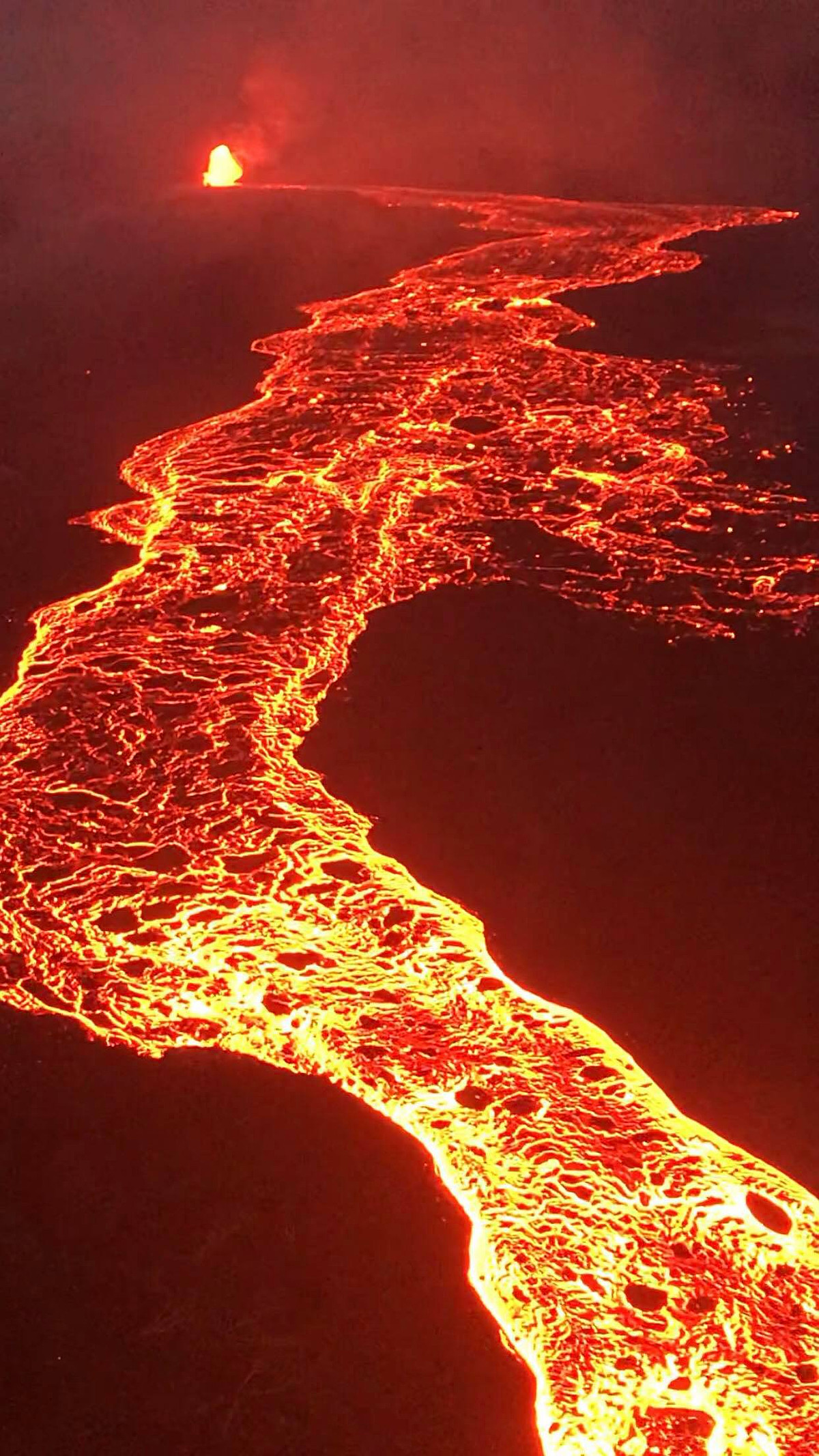 Due to lava crossing Highway 137 and approaching the ocean, Hawaii County Civil Defense says the following policies are in effect:
There is no access to Kapoho and Vacationland as Highway 132 and Highway 137 is closed due to lava inundation.
Be aware of the laze hazard should lava hit the ocean and stay away from any ocean plume to prevent harmful health effects.
All areas abutting Highway 137 between Four Corners and Isaac Hale Park have been ordered to evacuate.
"Government Beach Road, between Kahakai Boulevard and Papaya Farms Road, is open only to Waa Waa and Papaya Farms Road residents with official credentials," Civil Defense said. "There is no curfew."