(BIVN) – Dignitaries recently participated in an o'o ceremony at the site of the future Niumalu Marketplace, breaking ground on a planned $95 million investment in West Hawaii.
Project officials shared the details in this media release on Wednesday:
Niumalu Marketplace, a new 180,000 square foot shopping center, recently broke ground in the heart of Kailua-Kona. Niumalu Marketplace is estimated to be a $95 million investment in West Hawaii.

"This project's history has been more than 10 years in the making. I'm excited that Wendell Brooks was able to connect us to this project along with an experienced local group of consultants to make this project happen. Wendell brought the team together," said Blue Vista Principal Jason Schwartz.

Located adjacent to Lanihau Center, the new Niumalu Marketplace will feature retail stores, restaurants and entertainment in a collection of 14-buildings on 20-acres with parking for over 750 cars—not to mention sweeping coastal views. Opening in early 2020, Niumalu Marketplace will be anchored by a new Safeway store with expanded store offerings. Safeway will be housed in a 63,000 square foot building and will feature a convenient 18-pump gas station.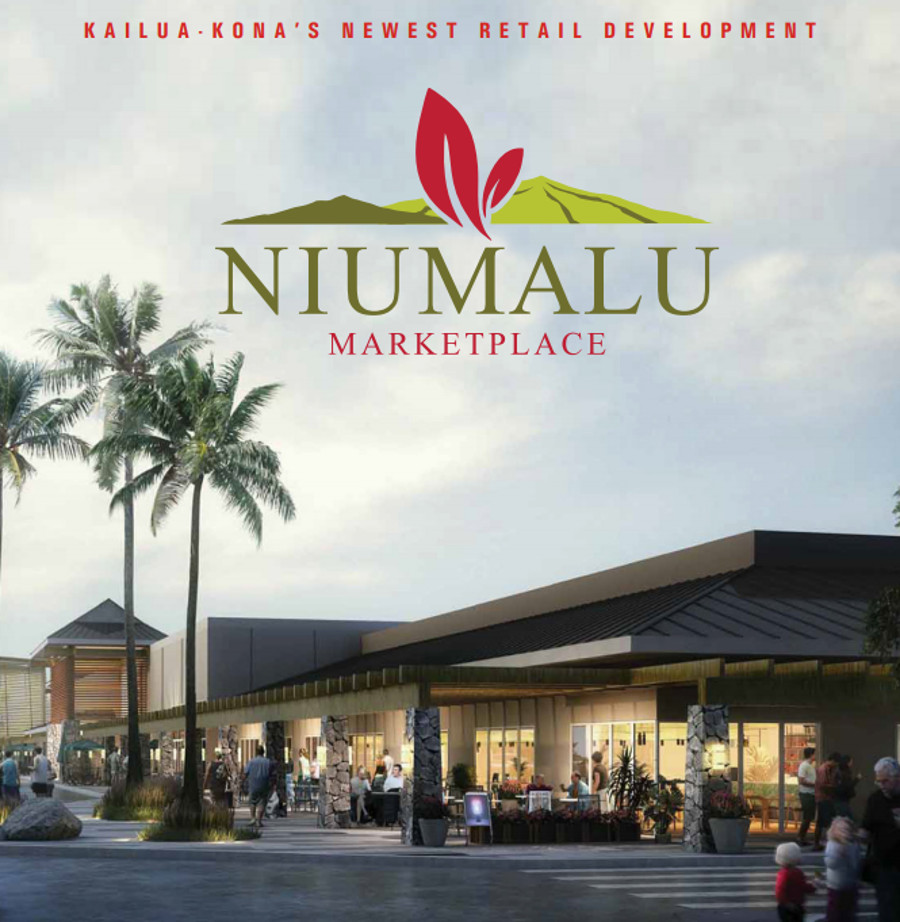 Local Kona historian Aunty Fanny AuHoy and kumu hula Etua Lopes were consulted on naming the project and the name Niumalu was born from these early conversations. The literal meaning of Niumalu is the shade of a coconut tree and local residents may recognize this as the traditional name of the beach to the north of Kona's Hulihee Palace.

"We designed Niumalu Marketplace to be that place in Kona reminiscent of relaxing in the shade of a coconut tree where the community can enjoy gathering with friends and ohana," said Sentinel Real Estate Group CEO Colby Durnin.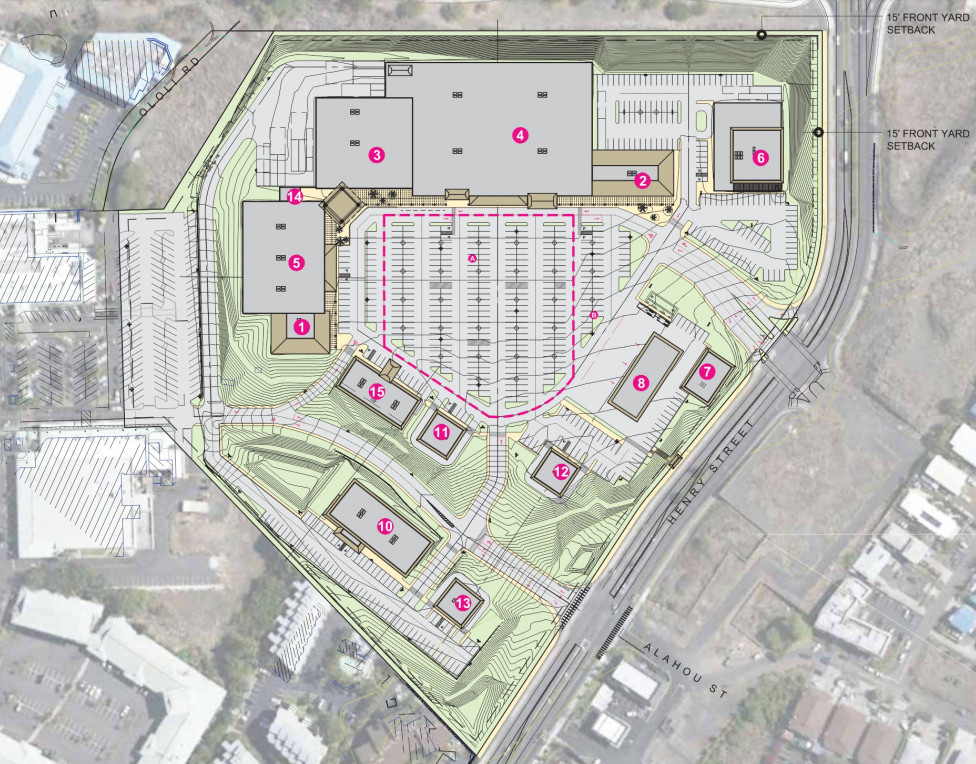 The development team is comprised of Sentinel Real Estate Group and Blue Vista Capital Management who acquired the 20-acre commercial piece in late 2017. Liberty Mutual Insurance, AHL (formerly Architects Hawaii), R.M. Towill, E.M. Rivera & Sons, Unlimited Construction, Griffith Consultants and Jones Lang LaSalle round out the development team.

Sentinel Real Estate Group and Blue Vista Capital Management estimate that project construction will create approximately 300 construction jobs and several hundred more long-term jobs once Niumalu Marketplace is completed. Safeway estimates more than doubling its current workforce from 100 employees to approximately 200 to 250 employees when the new store opens.

Sentinel Real Estate Group and Blue Vista Capital Management have Hawaii ties to various projects on Oahu. This is their first venture into the West Hawaii market.

Jones Lang LaSalle (JLL) is the project's leasing agent with Wendell Brooks and Kimo Greenwell heading up the local team. For leasing information contact Wendell Brooks via Wendell.Brooks@am.jll.com or Kimo Greenwell at Kimo.Greenwell@am.jll.com or by calling 808-203-5704.
Above images as seen in a project brochure.