(BIVN) – The National Weather Service in Honolulu has issued a High Surf Advisory for east facing shores of Hawaiʻi Island, which is in effect until 6 a.m. HST Wednesday.
"Surf will steadily rise along east facing shores of the Big Island into Tuesday as a long-period easterly swell from Hurricane Sergio located in the eastern Pacific fills in," the NWS forecasters stated on Monday morning. "The surf will likely hold through Wednesday, then gradually begin to lower through the second half of the week."
Surf heights are expected to be measured at 5 to 8 feet today, and will steadily build through tonight, peaking 6 to 9 feet late Tuesday.
Beachgoers, swimmers, and surfers should heed all advice given by ocean safety officials and exercise caution, the National Weather Service says.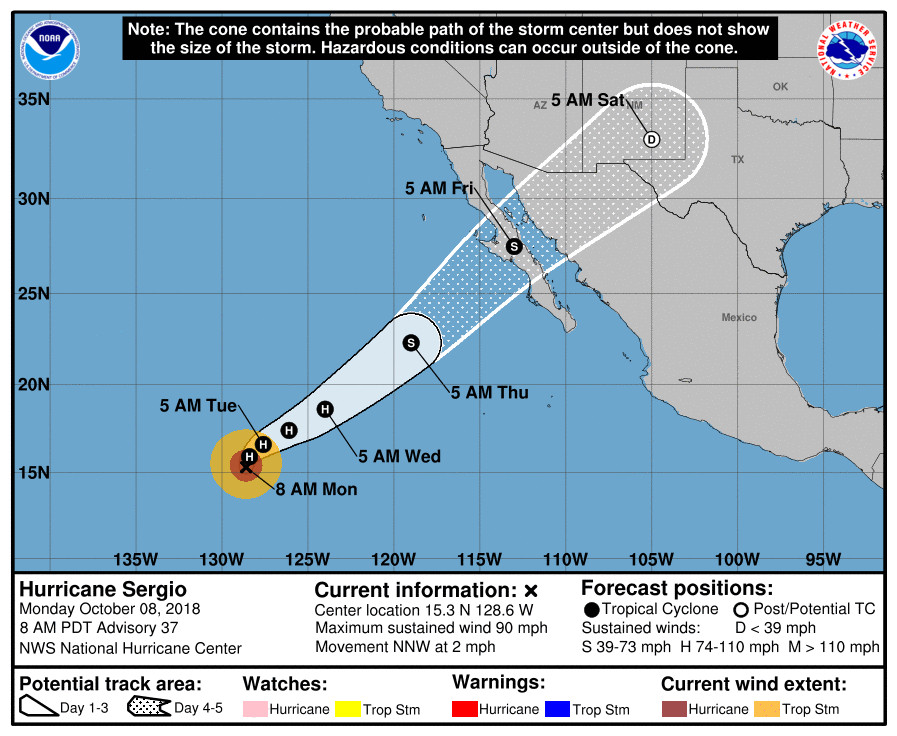 Hurricane Sergio is 1,770 miles east southeast of Hilo, drifting slowly over the Eastern Pacific Ocean. Sergio is expected to head toward the northeast beginning tomorrow, eventually bringing tropical storm conditions to Mexico.