(BIVN) – The Hakalau Farmers Market and FoodShare will return to its former location at Hakalau Veteran's Park on Tuesday, December 4th.
The market has been held at other nearby locations for the past 18 months, organizers say. The news of the return to the Veteran's Park was shared by organizers in a Friday media release, along with a handful of colorful photos.
The market begins at 3 p.m. and begins to shut down at 5:30 p.m., organizers say.
"Enjoy Live Music by the Alternative Medicine Band; Thai food; fresh, locally grown produce; clothing; jewelry; gifts, crafts and more," the media release stated. "Everyone is invited to attend this friendly, welcoming, local market."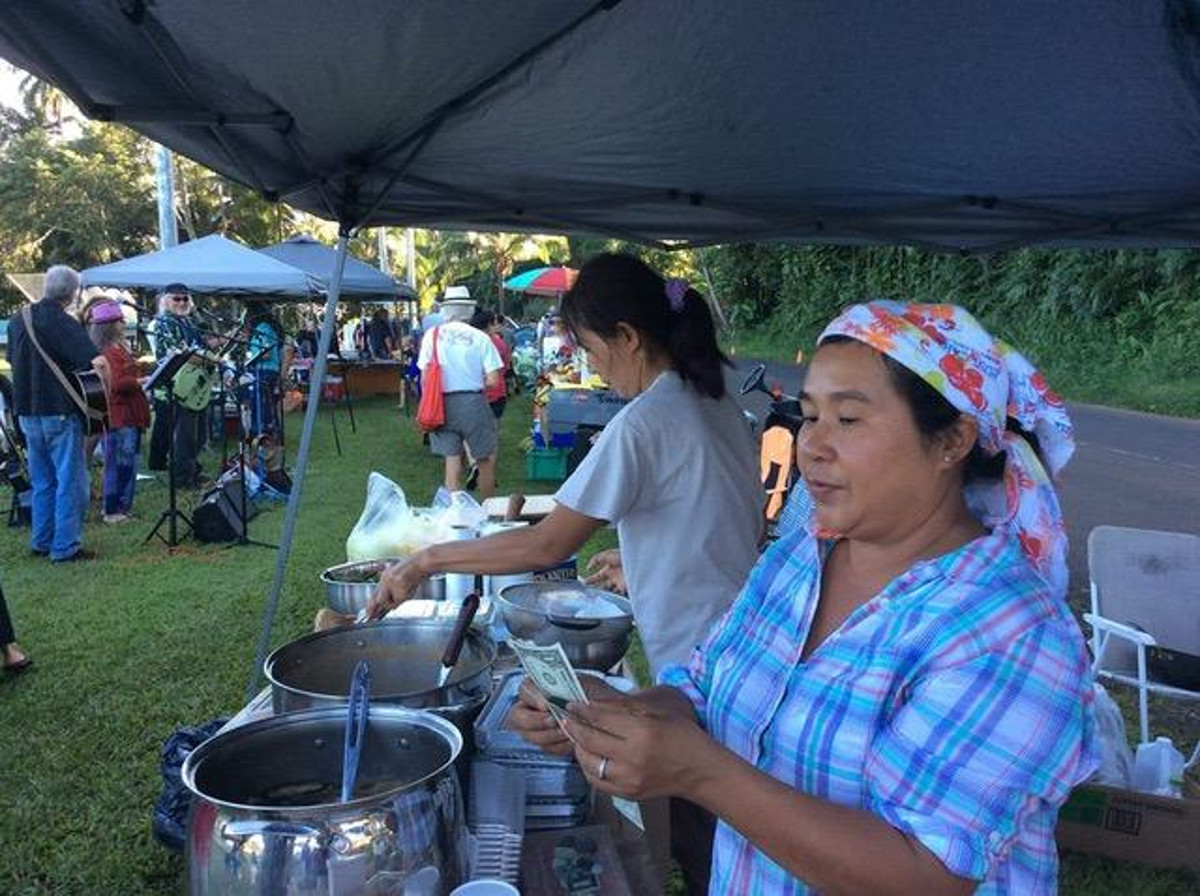 Hakalau Veteran's Park is located on the Old Mamalahoa Highway in Wailea. To get there, take Chin Chuck Road mauka off Highway 19 near mile marker 15 and the pedestrian overpass. Take the next left and follow the sign, organizers say.
For more information, call Deb Scrivens at 503-622-5178.