(BIVN) – Merriman's Restaurant hosted a special brunch event on Tuesday morning, celebrating three decades in business in Waimea.
Chef Peter Merriman joined local farmers, ranchers, and community members for the outdoor gathering, beside the legendary Waimea restaurant.
"This was the very first restaurant we opened in 1988," Merriman said, "and all we really intended to do was a little cafe. I was gonna run the kitchen, and my wife was gonna run the front door. And 30 years later things are a little bit different but we still keep those those core values of doing really minimalist, high-quality food from locally produced sources."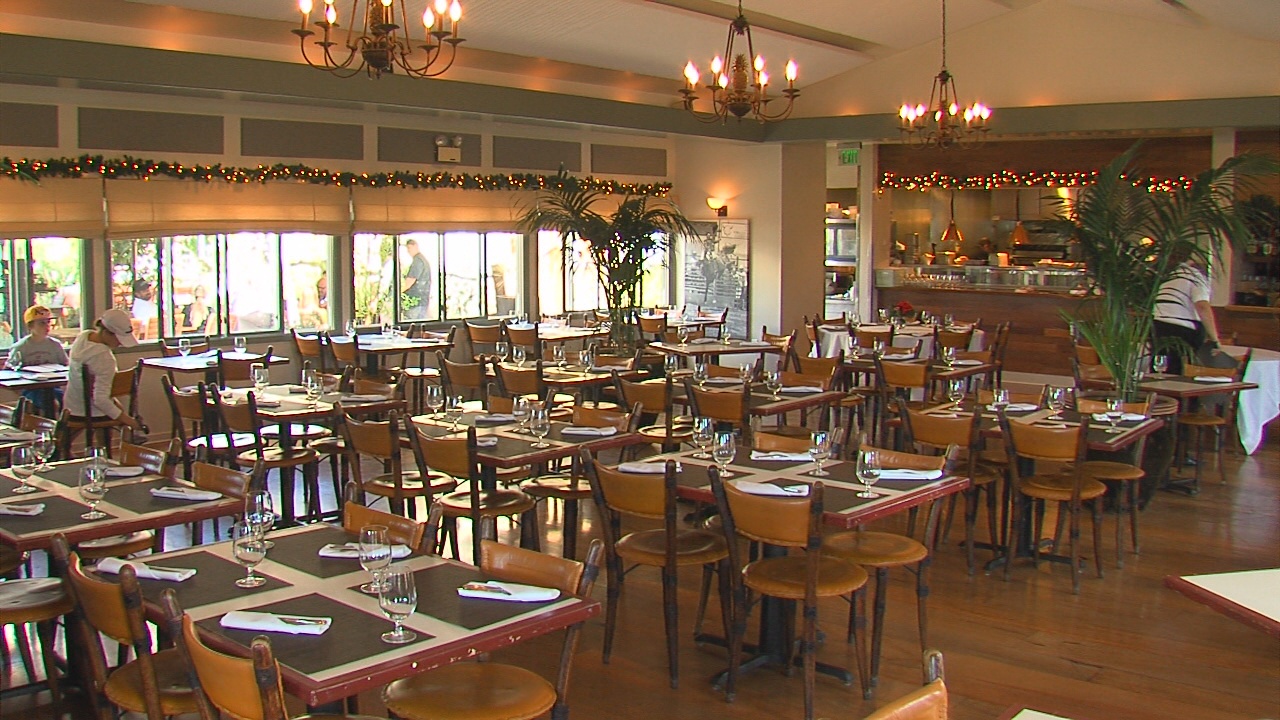 Merriman marked the occasion by giving back. $30,000 was donated to three local non-profits. The Big Island Giving Tree, North Hawaii Community Hospital, and Hope Services received $10,000 each.
"We do we always try to do the right thing," Merriman said of his three decades serving food in Waimea. "That's our motto, do the right thing. We go out and we buy locally produced food, which is good not only for the farmers and the ranchers and the entire community, but it's good for the diners. And we have a wonderful group of people that work with us that are waiters and they continue to always just pursue the simple common good things and just demonstrate the Aloha spirit throughout."
"Sometimes I think I'm the luckiest guy on Earth," Merriman said, reflecting on his valued relationship with local farmers and ranchers. "I've never met a farmer I didn't like," he added.
"I love opening restaurants. I'm a serial restaurant opener," Merriman confessed. "I just enjoy it and I keep going so we're gonna keep opening restaurants. We have the Monkeypod group of restaurants which is related to Merriman's. Obviously the tourist industry has come to dominate Hawaiʻi, but we think that the supplemental industry can be agriculture and we help perpetuate it."