(BIVN) – The 2019 Merrie Monarch Festival is underway in Hilo.
The event, which officially began with the free Hoʻolauleʻa on Easter Sunday, will culminate next weekend with a large parade and hula competition. In the time between now and then, the town of Hilo will be alive with hula, island fashion, and Hawaiian culture.
During the Hoʻolauleʻa held at the Afook-Chinen Civic Auditorium on Sunday, Big Island Video News captured some of the highlights from the performance by Halau O Ka Ua Kani Lehua under the direction of Kumu Hula Jonny Lum Ho; a Hilo-hometown favorite.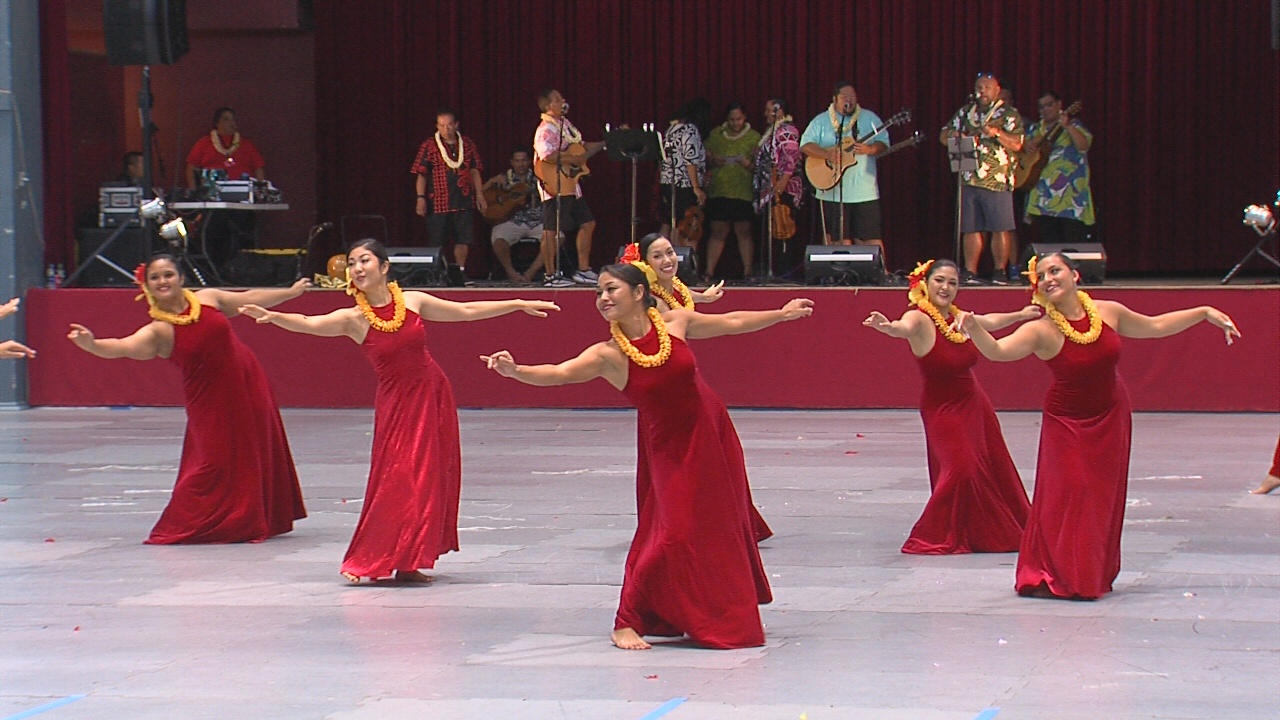 The festival kicks into high gear on Wednesday, with the opening of the Merrie Monarch Hawaiian Arts and Crafts Fair at the Civic Auditorium and the big Hoʻike night at the Edith Kanakaʻole Multi-Purpose Stadium.
On Thursday, the hula contests begin, first with the Miss Aloha Hula Competition, followed by the Group Hula Kahiko Competition on Friday and the the Group Hula ʻAuna Competition on Saturday evening. The Royal Parade through downtown Hilo takes place on Saturday morning.
For more information, visit the Merrie Monarch website.