(BIVN) – The 56th annual Merrie Monarch Festival was celebrated in the streets of Downtown Hilo today, as the traditional Royal Parade took place under clear skies.
Paʻu units, marching bands, decorated floats, and various local businesses and non-profit organizations took part in the event.
This year's grand marshal was Paul Luluʻuluakauikawekiu Tallett, a long-time festival volunteer.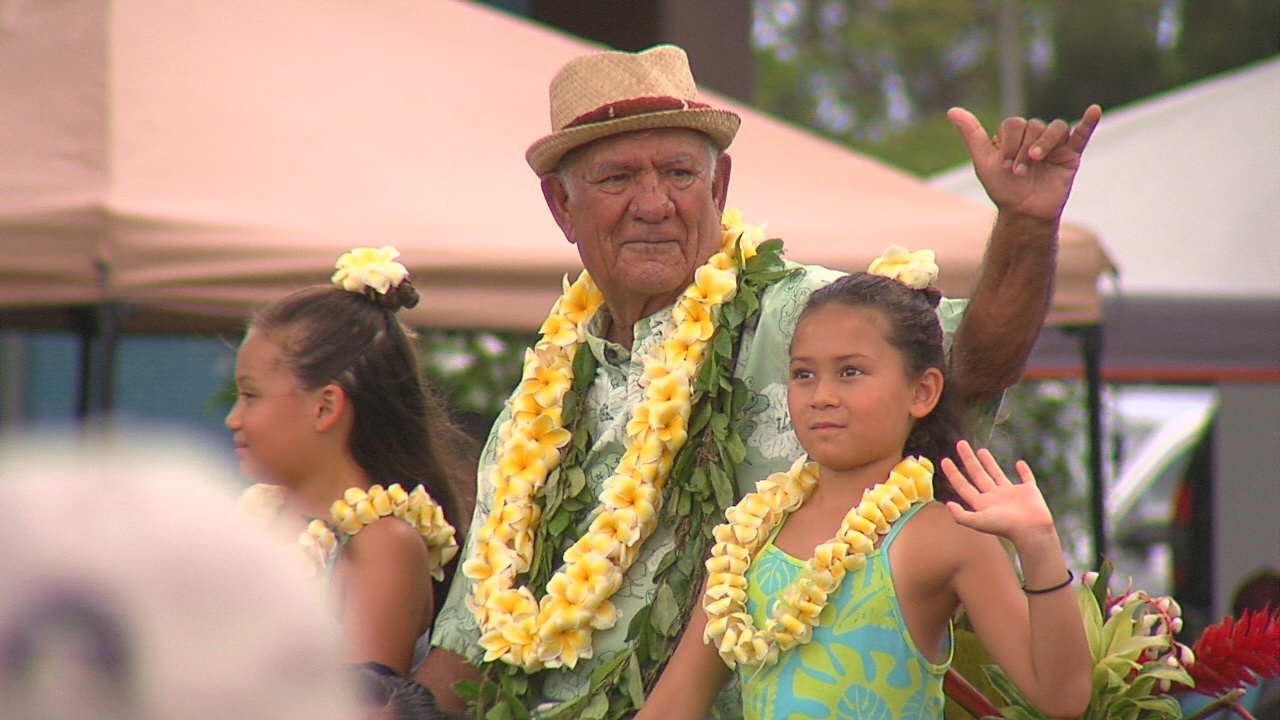 Following behind Tallett was the Royal Order of Kamehameha, the Hawaiʻi County Band, and a large Hawaiian Airlines float carrying this year's moʻi kane and moʻi wahine, Jason Chai Wilson and Sharnell Wilson.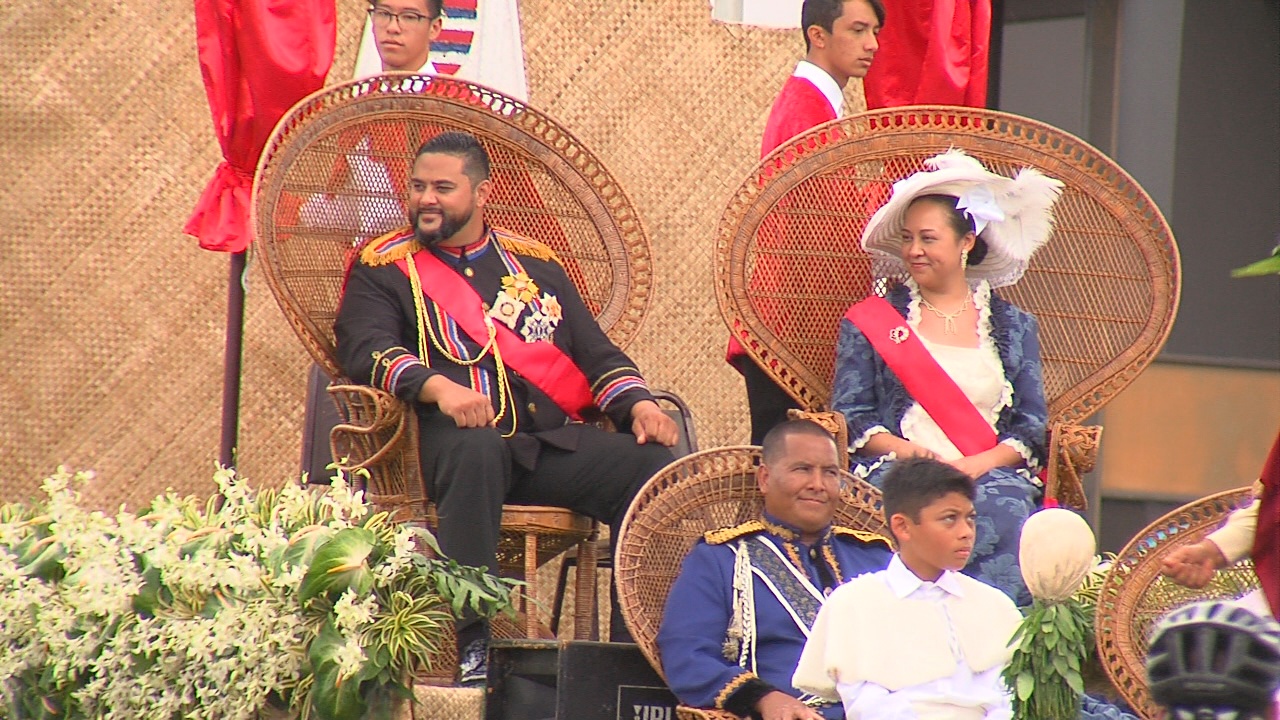 The festival's new Miss Aloha Hula, Taizha Keakealani Hughes-Kaluhiokalani from the Oʻahu halau Hi'iakainamakalehua, was also at the front of the parade.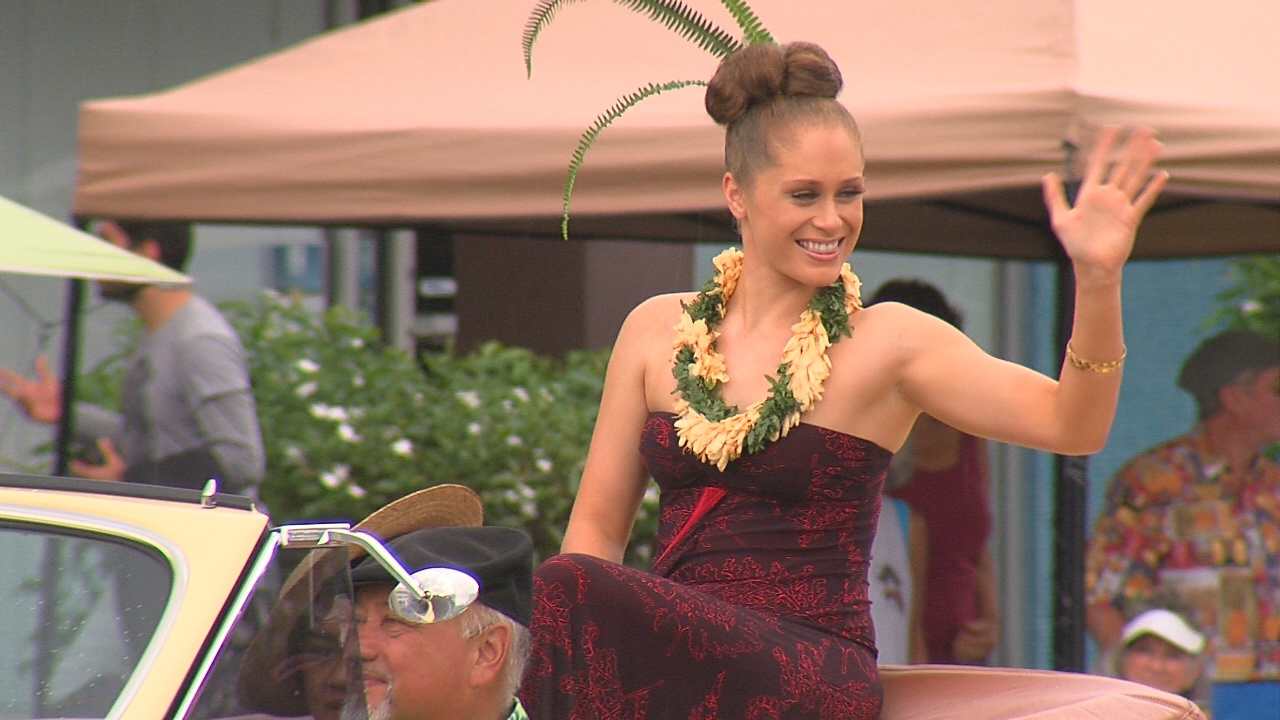 This years paʻu marshal was Al Cabral and the paʻu queen was Dorene Pualeimomi Baldado.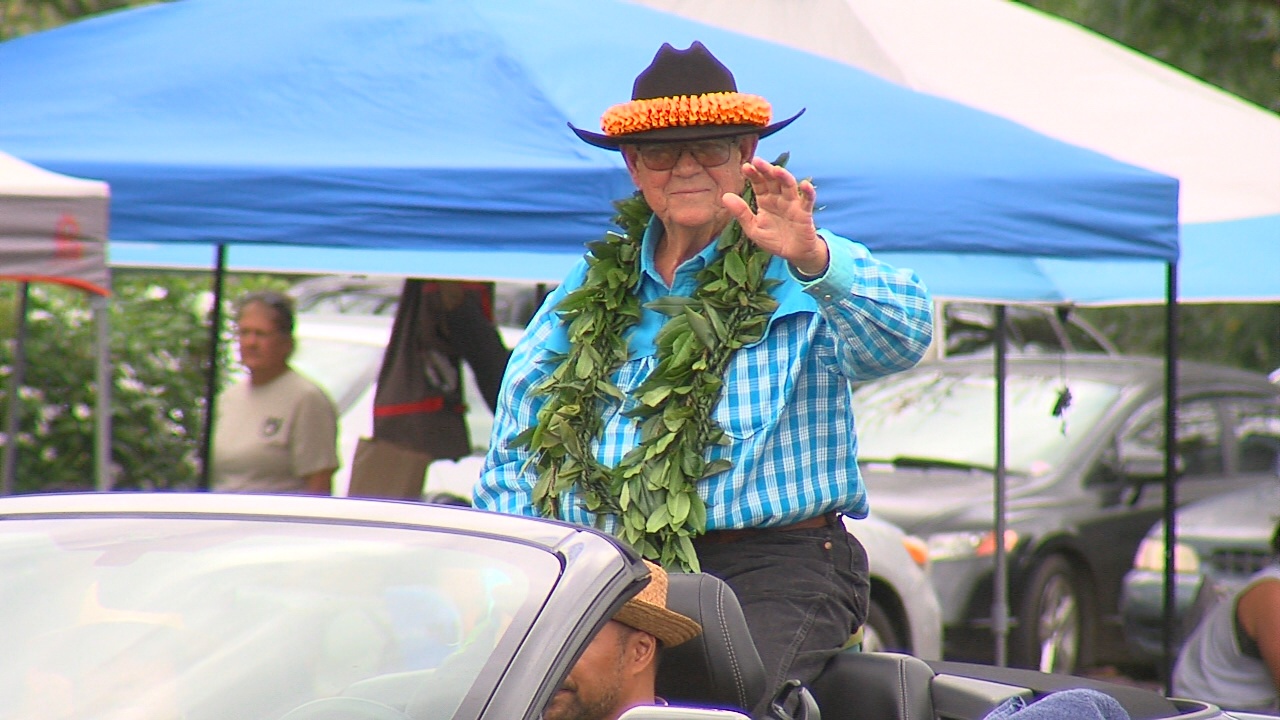 Tonight, the group ʻauana hula competition – and the announcement of the festival winners – will take place at the Edith Kanakaʻole Stadium.