(BIVN) – Hilo Bayfront Trails supporters met with media on Thursday to announce the Phase II portion of the trail has cleared all major permitting and funding hurdles.
Volunteers with the 501c3 nonprofit Hilo Bay Front Trails say construction on Phase II will begin before the end of the year, and will provide some much needed connectivity to downtown and around the Bayfront soccer fields.
The project's greatest benefactor, local businessman Ed Olson, was on-hand for the announcement, joined by his wife, Sami. Olson has committed a $250,000 match to local donors for the trail's construction.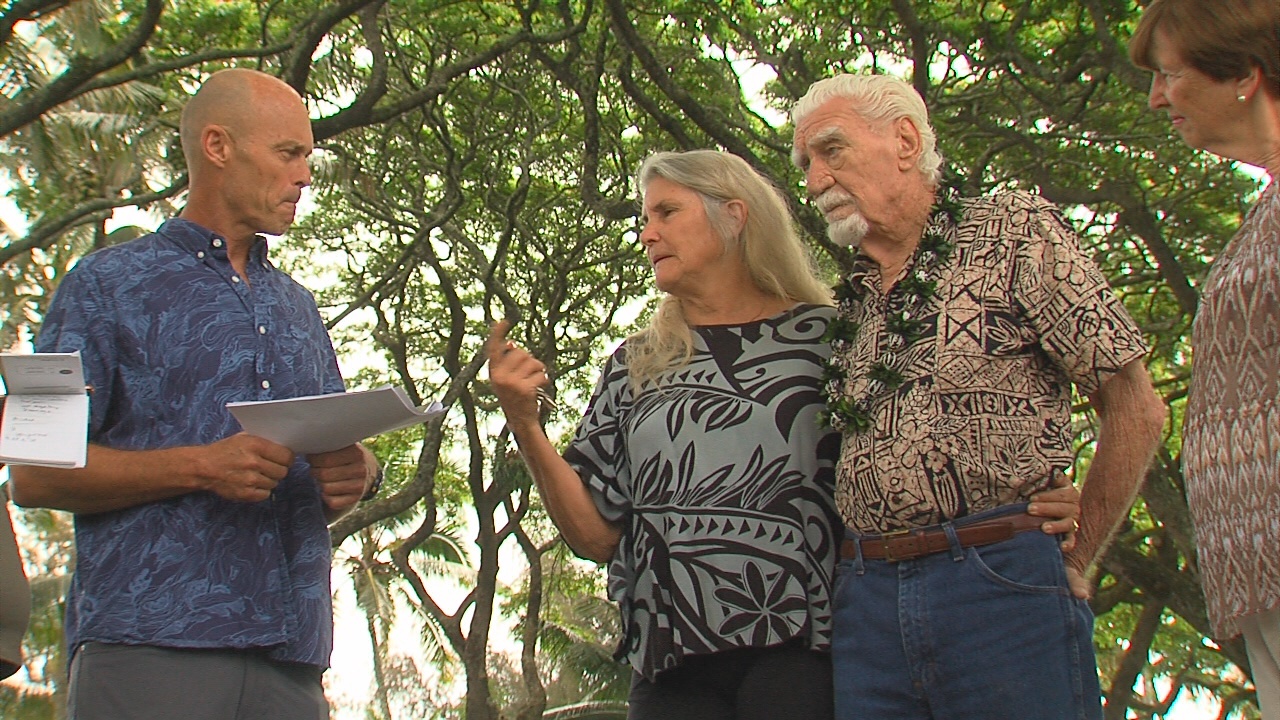 With the Olsons' matching gift, Hilo Bayfront Trails will provide $65,000 for the $440,000 cost of Phase II. A National Park Service grant will provide $220,000 and the County of Hawaiʻi will pay the remaining $155,000.
Phase II also envisions a future playground in the open space behind the Ben Franklin building.
The primary fundraising tool for the nonprofit is the stenciling of a person's name, a phrase or business name on the trail. Each 12'x12′ square can be adorned with a $500 donation. To date, there have been over 50 individual donations. The website has further details.
Hilo Bayfront Trails is also beginning the work on both Phase III – connecting the University of Hawaiʻi and the surrounding neighborhoods to Downtown – as well as the Banyan Drive loop, which volunteers say "will help provide a scenic route for the cruise ship visitors and Keaukaha community to downtown."
Reconstruction on Kalanianaole Street, now underway, will provide wide sidewalks and bike lanes.