(BIVN) – At last week's Hawaiian Homes Commission meeting in Waimea, a number of agenda items provided updates on Kealakehe – Laʻiʻōpua homestead projects.
Commissioners and beneficiaries were given a visual Capital Improvement Projects Update presentation, which contained several slides related to DHHL efforts in Kealakehe.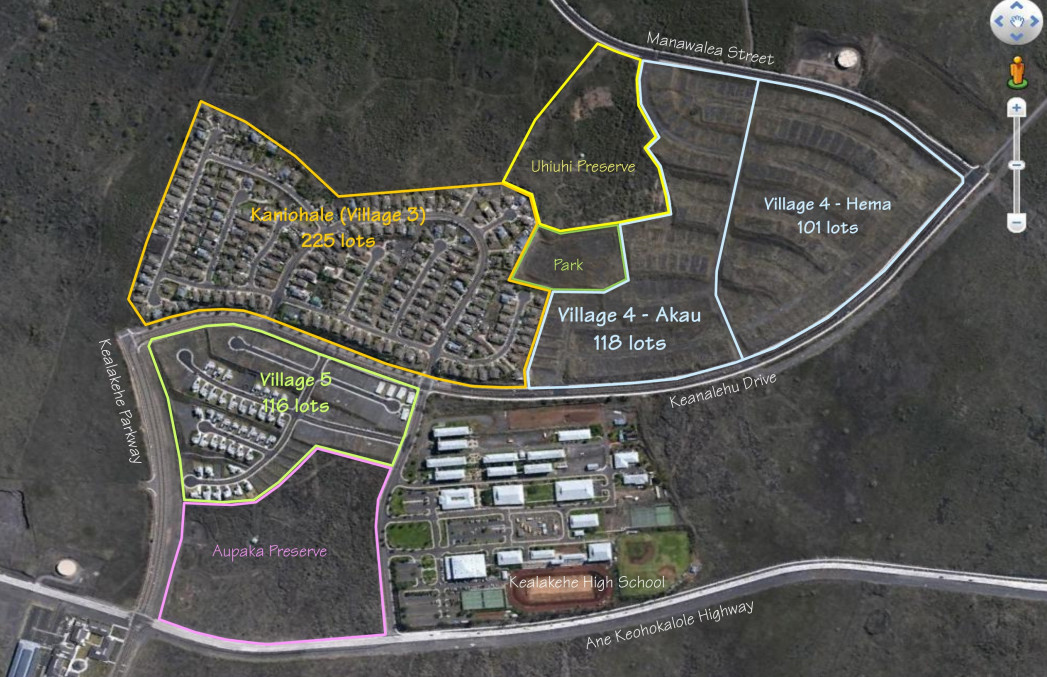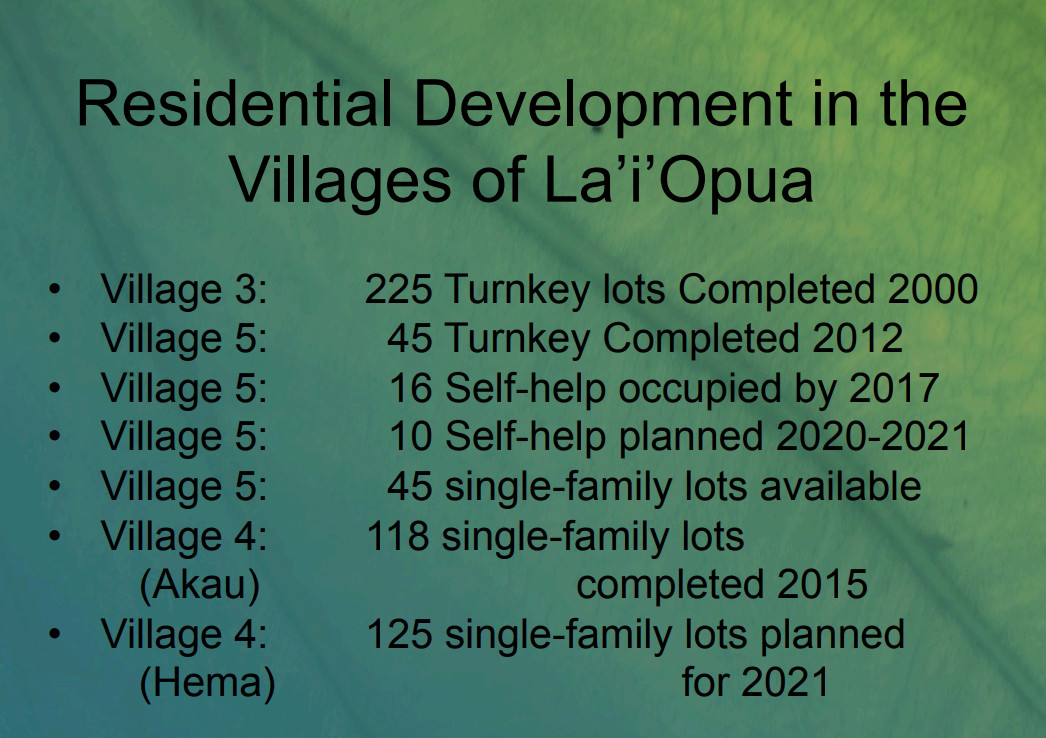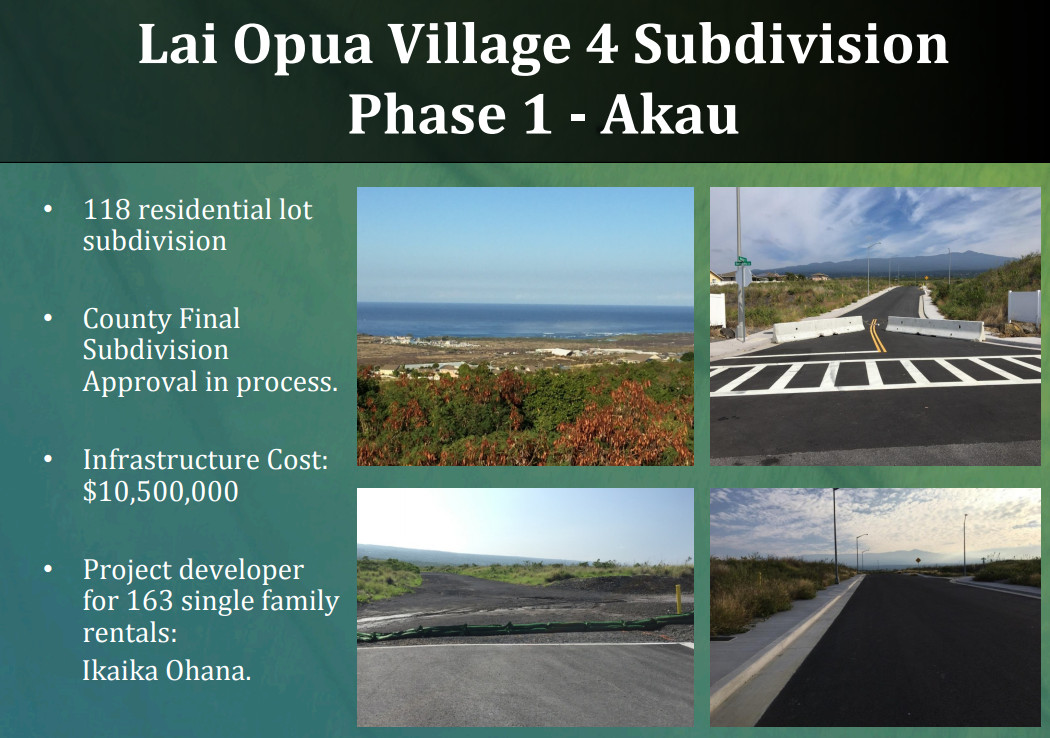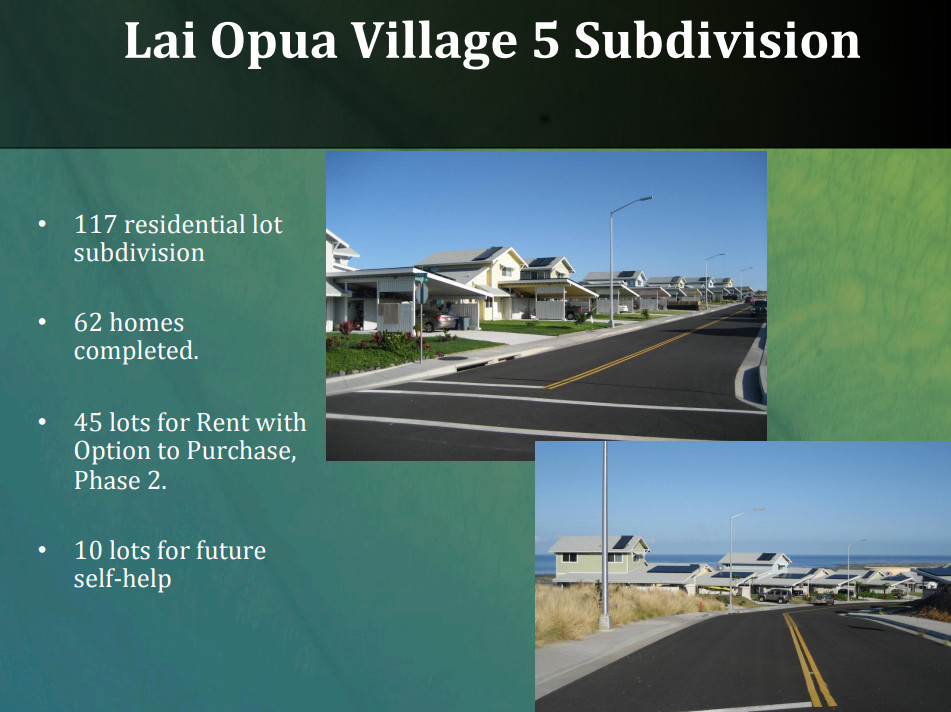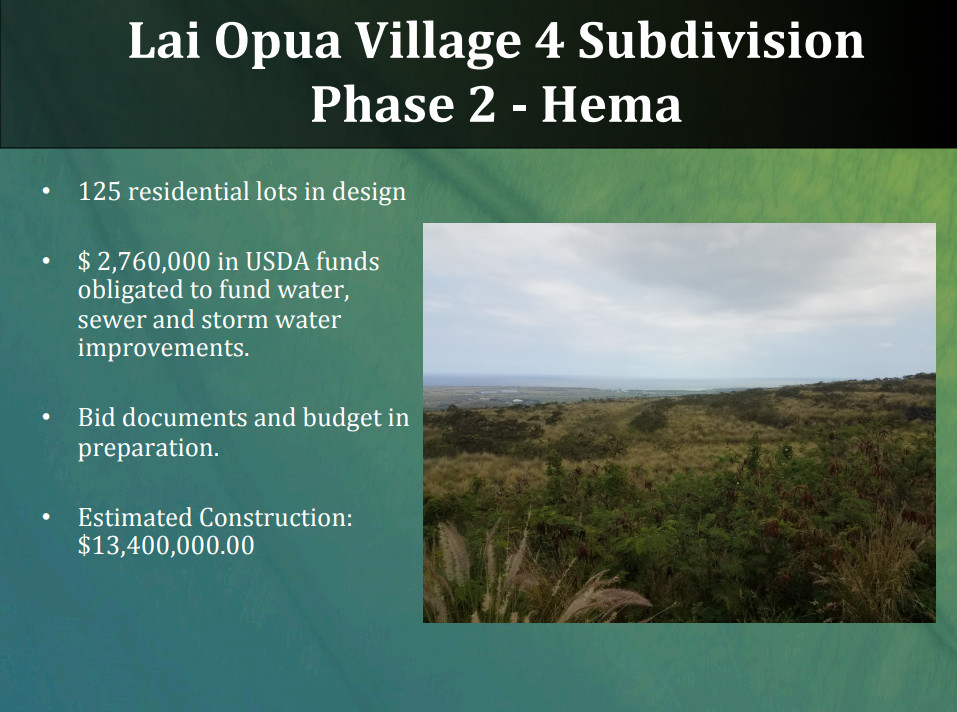 Two other DHHL slides, not pictured here, explained the "Rent with Option to Purchase" provides affordable single family rental housing to families earning less than 60% of the area median income. DHHL says qualified renters are provided an "Option to Purchase" the home after the 15-year rental compliance period. The buyer would then be awarded a 99-year residential homestead lease.

As for the Laʻiʻōpua "Rent with Option to Purchase":
Ikaika Ohana has applied for Low Income Housing Tax Credits for 60 units
DHHL has committed $5,000,000 NAHASDA project loan.
House construction and rental start up subject to award of the Low Income Housing Tax Credits.
Bo Kahui, the execuitve director of Laʻiʻōpua 2020, addressed the Hawaiian Homes Commission during the public testimony portion of the meeting.

At the testifier's table, Kahui was initially joined by Ikaika Ohana representative Delene Osorio, who gave an update on the Laʻiʻōpua Village 4 and 5.

"The point we're at now is – cross our fingers – to hope that we get funding from HHFDC," or the Hawaiʻi Housing Finance and Development Corporation, Osorio said, "either at their June meeting and no later than July, so that we may move forward and build the 60 homes in phase one that we're looking forward to. We cannot give you a timeline until we receive the grants from HHFDC."

In another agenda item relating to various West Hawai'i Regional Updates, the Department of Hawaiian Home Lands listed the priority projects for the Kealakehe-Laʻiʻōpua Regional Plan. According to the department, they are:
North Kona Water Source Development and Storage
Continued Support of La'i'ōpua 2020 Community Sustainable Projects
Renewable Energy Initiative
Kona Regional Park
Burial Treatment Plan for Inadvertent Discovery of Iwi Kūpuna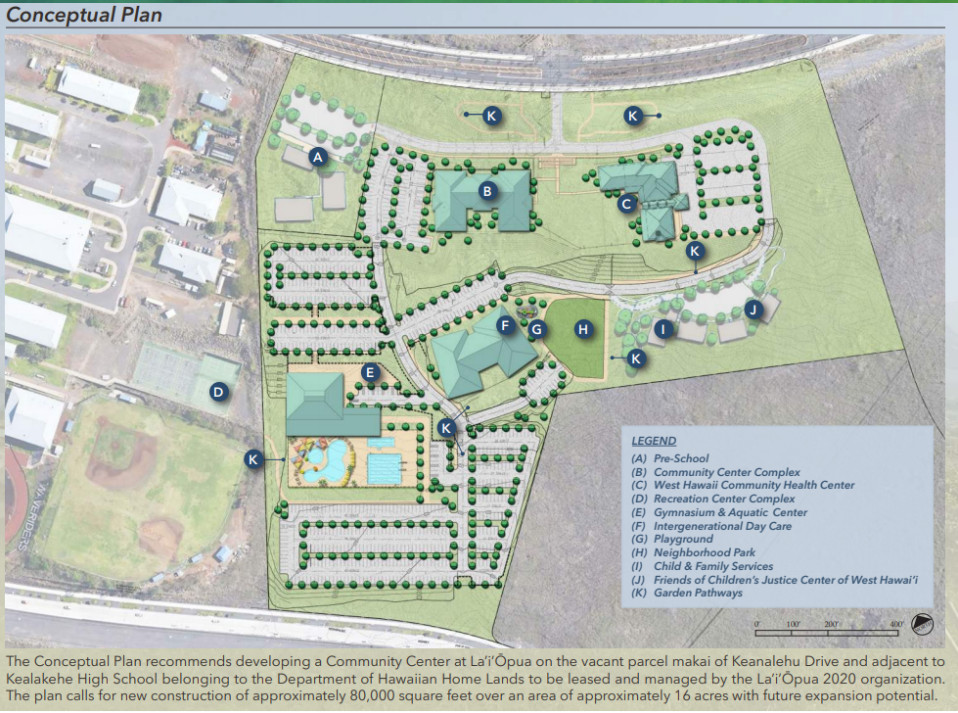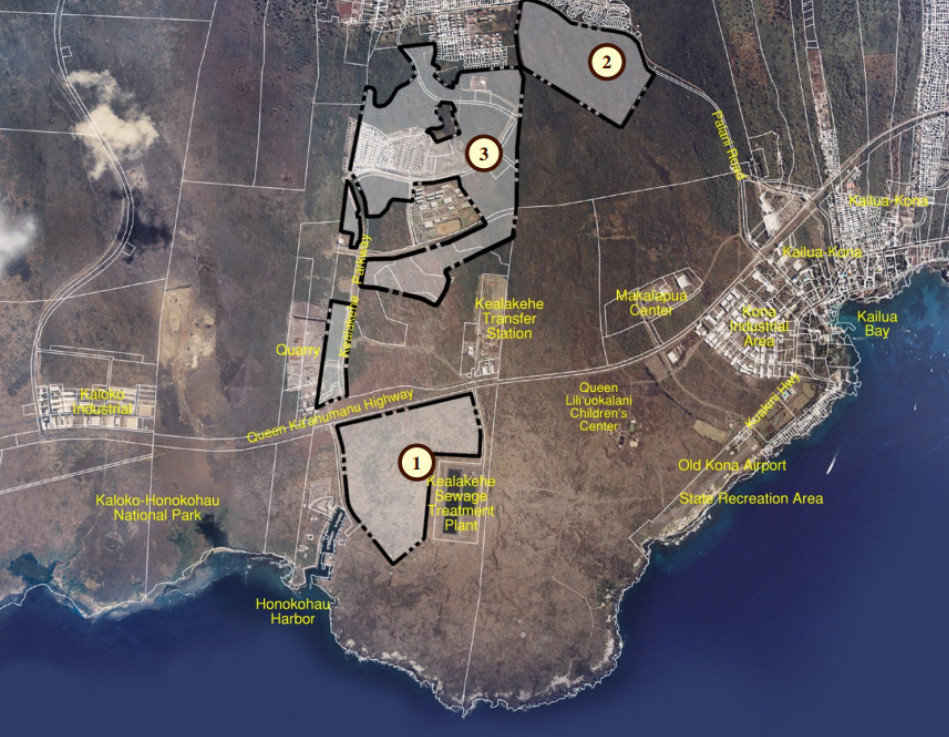 Kahui spoke about Hawaiian Home Lands makai of the La'i'ōpua villages, in the area of Honokōhau. "We are coming before this commission and seeking to go and encumber these lands under the Association," Kahui said, "for us to improve our own self-identity, self-sufficiency, and self-reliance. It's important that we look at these lands in Honokōhau and how we begin to develop that for our people benefit, not the department's benefit."