(BIVN) – Moʻoheau Park and Bandstand were deserted on Friday, except for some hard working government employees who were busy cleaning the popular public space.
Several homeless who were sheltering at the location were removed, and security personnel were on hand to maintain the closure of the park. Meanwhile, crews worked to clean the grounds.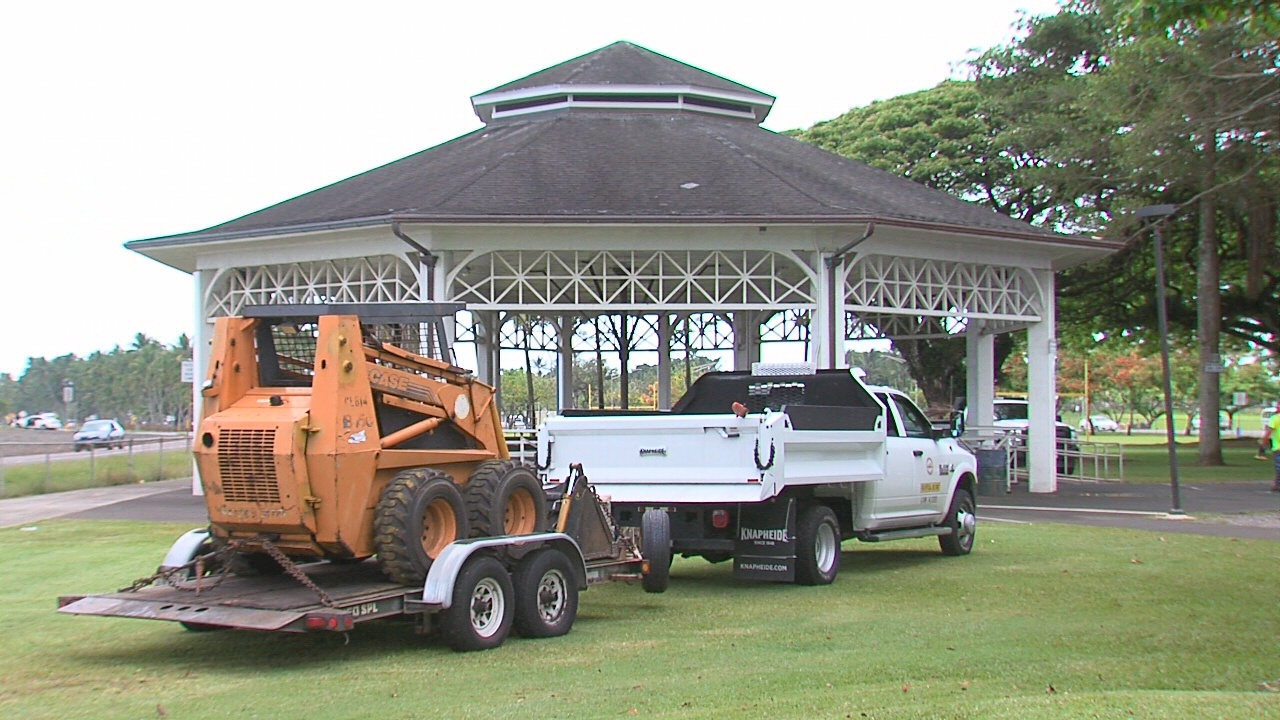 According to the Hawaiʻi Tribune-Herald, the park will now be open from 7 a.m. to 5 p.m., and two security will monitor the park at all times. Only groups with permits will be allowed to use the park after hours.