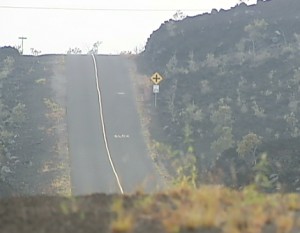 Video by David Corrigan | Voice of Stephanie Salazar
An important bill is making its way through the state house that could have a big impact on the Big Island's many private roads.
If passed, House Bill 1626 will amend the state fuel tax statutes to allow a fuel tax "grant in aid" program for the Big Island. The meaasure was introduced by Puna state rep. Faye Hanohano. 
That means that there could be hope to fund the maintenance of the 750 miles of private Big Island roads, which are currently overlooked by government when allocating fuel tax monies.
Big Island Video News recently spoke to Hawaii County Council Chair Dominic Yagong, who last year worked with Friends of Puna's Future on a resolution supporting a grant in aid proposal.
You can follow the progress of HB 1626 here at the Hawaii State Legislature website: http://www.capitol.hawaii.gov/session2011/lists/measure_indiv.aspx?billtype=HB&billnumber=1626