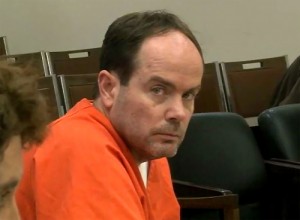 Video by Lynn Beittel, Matt Binder of Visionary Video
Philip Howard Zimmerman will stand trial for the murder of his girlfriend at a Kohala Coast resort.
That was the decision of District Judge Mel Fujino after a probable cause hearing held in Waimea on Tuesday.
Zimmerman is accused of murdering his girlfriend, 44 year old Susan Brockert, in their guest room at The Fairmont Orchid.
At the hearing, chilling testimony was given by a number of witnesses.
Housekeeping department employee Ernest Valenzuela, one of three employees who testified at the hearing, told the court what he saw on the night of May 23rd.
Valenzuela says he managed to look into the locked guest room from the balcony of an adjacent guest room, where he saw a woman lying on the ground. He says he then saw someone hit her in head twice with a tile. A 1-inch thick chunk of granite that had been broken from a table top was reportedly recovered in the room.
Hawaii County Police Officer Lance Ambrose also provided testimony, saying Zimmerman was "non-chalant" and that he didn't resist arrest.
Zimmerman's request for a public defender was denied in his last court appearance. This time around, public defender Peter Bresciani was appointed to represent the 46 year old Bellevue man.
Judge Fujino granted Deputy Prosecutor Joyce Seelen's request to revoke the $2 million dollar bail, which means Zimmerman remains in custody without bail.
Zimmerman is scheduled to appear in Circuit Judge Ronald Ibarra's courtroom at 11:30 a.m. June 14.