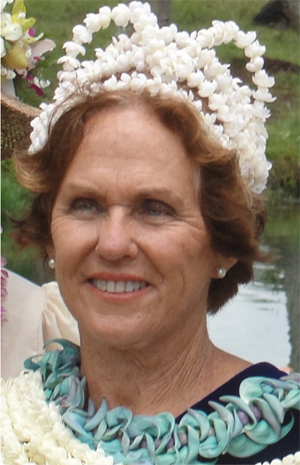 WAIMEA, Hawaii: The Big Island's annual horse expo is this weekend. Vicky Kometani with Current Events distributed this press release on behalf of event organizers:
Hawaii Island Humane Society's Hawaii Horse Expo 2011 begins this Friday, August 5 and continues through Sunday, August 7. Proceeds from the annual event benefit the Humane Society's Horse Rescue Fund, which helps abused and abandoned horses on the island.

Hawaii Horse Expo begins Friday, August 5 with an Equine Medicine Symposium from 9am until 5pm at the Hapuna Beach Prince Hotel. Top equine veterinarians Dr. Robert Miller from California, Dr. Brady Bergin of Waimea and Dr. Mark Fitch from Colorado will lead discussions relating to better animal care.

In addition to Veterinarians Miller, Fitch and Bergin, accomplished horseman and trainer Tommy Garland, RFD TV host Rick Lamb, "HorseThink" founder and trainer Scot Hansen, and TTouch founder Linda Tellington-Jones will all be conducting clinics and hands-on demonstrations on Saturday, August 6 and Sunday, August 7 at the Anna Ranch Heritage Center in Waimea beginning at 10am and continuing throughout the two days.

During expo hours on Saturday and Sunday, vendors will be selling a variety of crafts, pet-related items, and ono food. There will be a silent auction benefitting Hawaii Island Humane Society where Expo-goers may bid on art, activities and more.

Sunday begins with a Blessing of the Horses. Horse owners are welcome to bring a strand of their horse's mane or tail for a traditional Hawaiian blessing. Also on Sunday, Hawaii Horse Expo will present the event's Mana Award to recognize Ms. Pudding Lassiter who has inspired and educated the community about horses in line with the goals of Hawaii Horse Expo. The award is sponsored by Veterinary Associates Inc. in Waimea.

The cost of the Equine Medicine Symposium is $50 and space is limited. Saturday and Sunday clinics and demonstrations at Anna Ranch are just $30 for each full day of events. Tickets will be available at the gate or may be purchased in advance at Hawaii Island Humane Society shelters in Kona, Waimea and Keaau. More information is available at www.HawaiiHorseExpo.com.

About Hawaii Island Humane Society

The mission of the Hawaii Island Humane Society is to promote respect for all animals, prevent cruelty to animals, eliminate pet overpopulation, and enhance the bond between humans and animals. HIHS holds a contract with the County of Hawaii to enforce certain animal-related laws and it offers 24-hour service for injured animals and other animal emergencies, humane education classes, low-cost spay and neuter services, lost and found assistance, microchipping and more. Learn more at HIHS.org or call 329-1175.