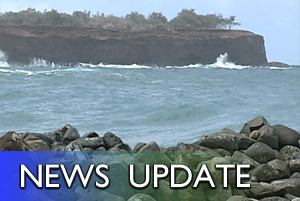 By David Corrigan and Tim Bryan
[File Video by David Corrigan, county of Hawaii, and Lynn Biettel]
NORTH KOHALA, Hawaii: Once again, the Public Access, Open Space and Natural Resources Preservation Commission has opted to list several North Kohala land parcels as top priorities for acquisition.
As we reported earlier, number one was Banyan's Beach in Kona, but after that, the next five spots on the list are all in North Kohala.
At number two, the North Kohala cultural corridor that would stretch from Hapuu to Kapanaia, over 166 acres in all. Third is Niulii, nearly 50 acres close to Keokea Beach Park. Mahukona comes in at number four, although it is reportedly not for sale. Fifth is the Kukuipahu-Haena parcel in North Kohala, sixth is the Keawenui easement in North Kohala.
Some of the choices have appeared in previous annual priority lists. The number of North Kohala locations on the priority list even raised the eyebrows of another councilmember in eary 2010.
North Kohala has been the most active region on the island when it come to preserving their coastal lands.
In September, the community gathered to celebrate the purchase and protection of lands in Kaiholena, Pao'o, and Lapakahi. Dignitaries like U.S. Senator Dan Inouye spoke of the area with reverence.
The priority list will be part of an annual report submitted to Mayor Billy Kenoi.