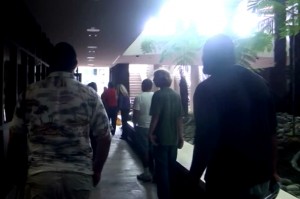 Video by Darryl Lee, Sativa Sultan
HILO, Hawaii: It was chaos in Hilo's county building on Wednesday, when protest erupted during a vote on adopting a new building code for Hawaii Island.
This group – the same group that has been actively involved in the the crafting of the new codes – demanded the council "Kill the Bill", forcing the council meeting to shut down, the chamber to close, and police to be called to the scene.
The new codes have been debated, vetted, voted, and reconsidered time and again for the past two years.
We will have more on this in the coming days…