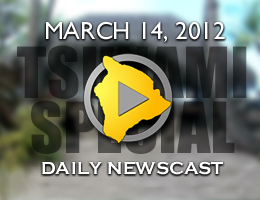 Tsunami Anniversary Special
Aired on Wednesday, March 14th
Mahalo to Visionary Video for all their coverage of this event, both last year and this year.
On this episode of Big Island Video News:
This week, we look back on the day of destruction, and its effect on the island. We will share new video from that day, and follow up on stories from ground zero, to see how these people who were directly impacted are doing today, one year later.