2014 Election Results – First Print Out
Hawaii County Council
There are two runoff elections in the non-partisan Hawaii County Council races. None of the precincts have reported, yet.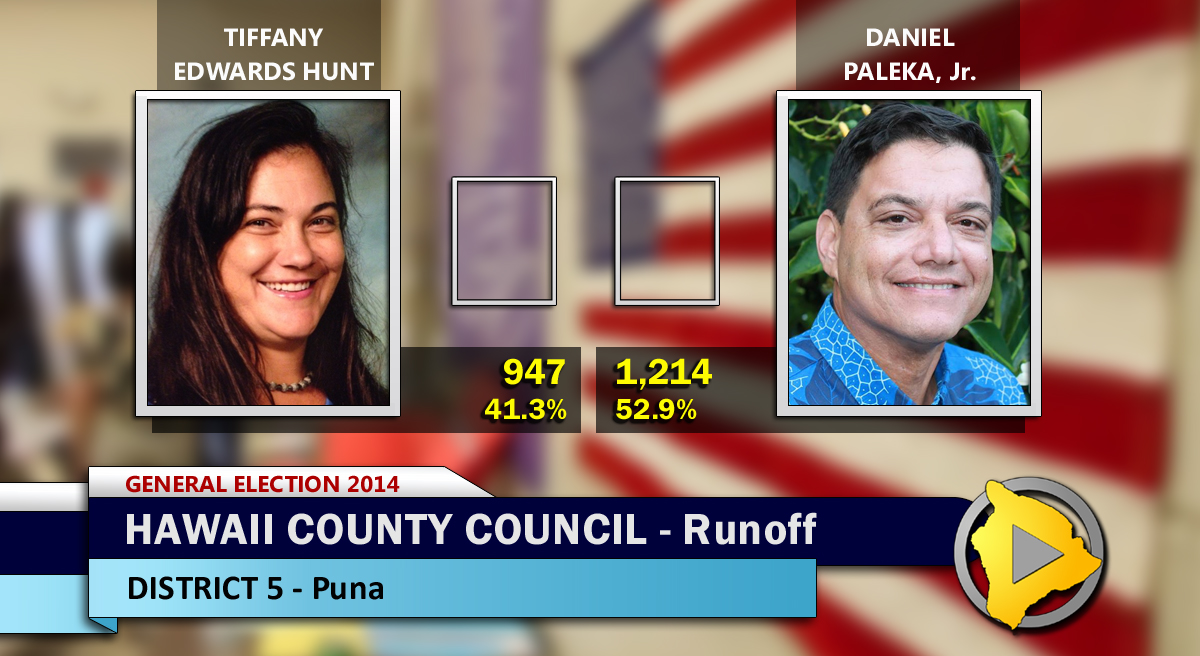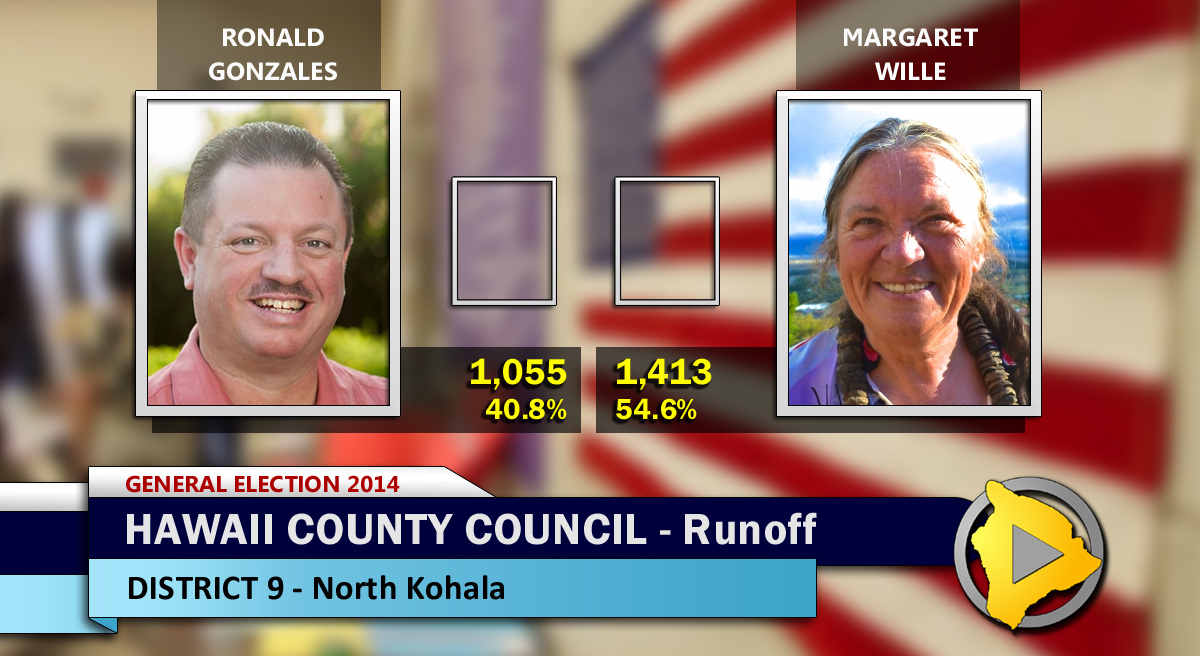 State Senate
Three of the four state senate seats on Hawaii Island are being decided tonight.
9 of 9 precincts reporting. Senator Kahele is re-elected.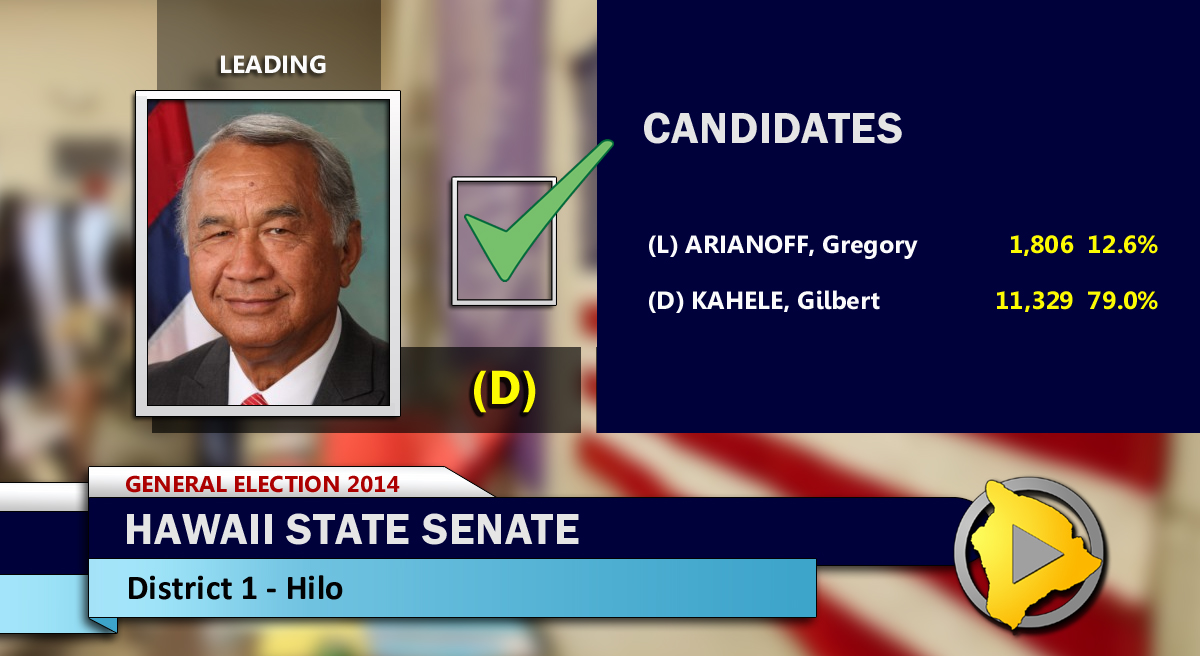 7 of 12 precincts reporting, but incumbent Dr. Green has a healthy lead.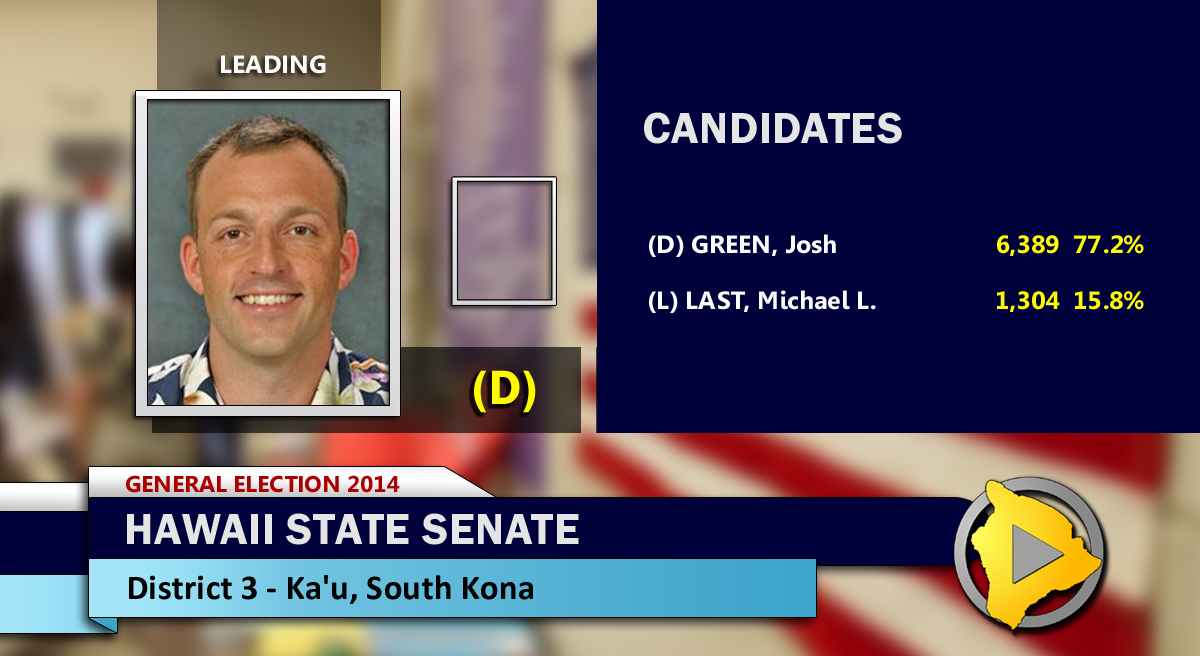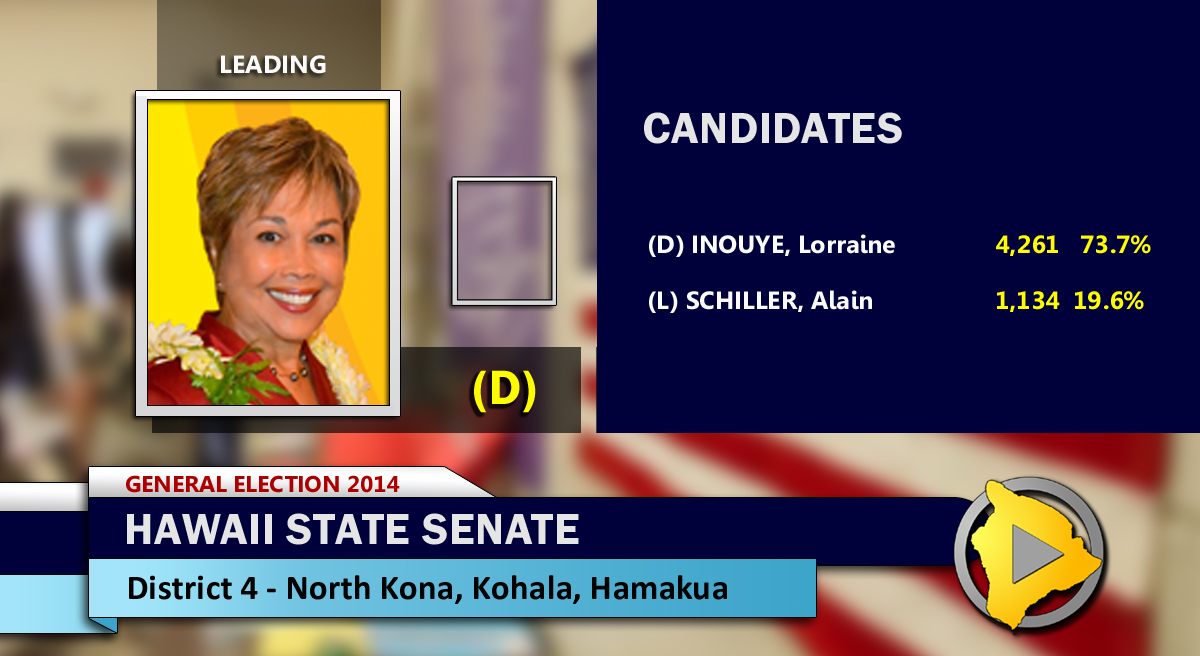 State House of Representatives
3 of 9 precincts reporting in Hamakua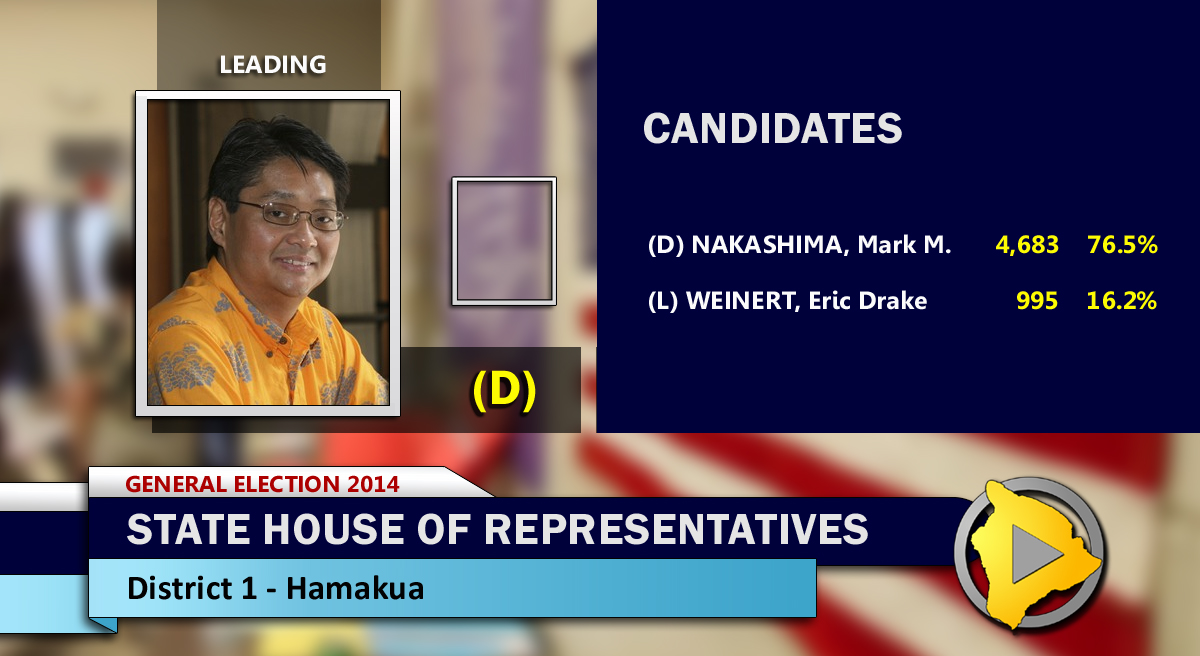 4 of 7 district 3 precincts reporting: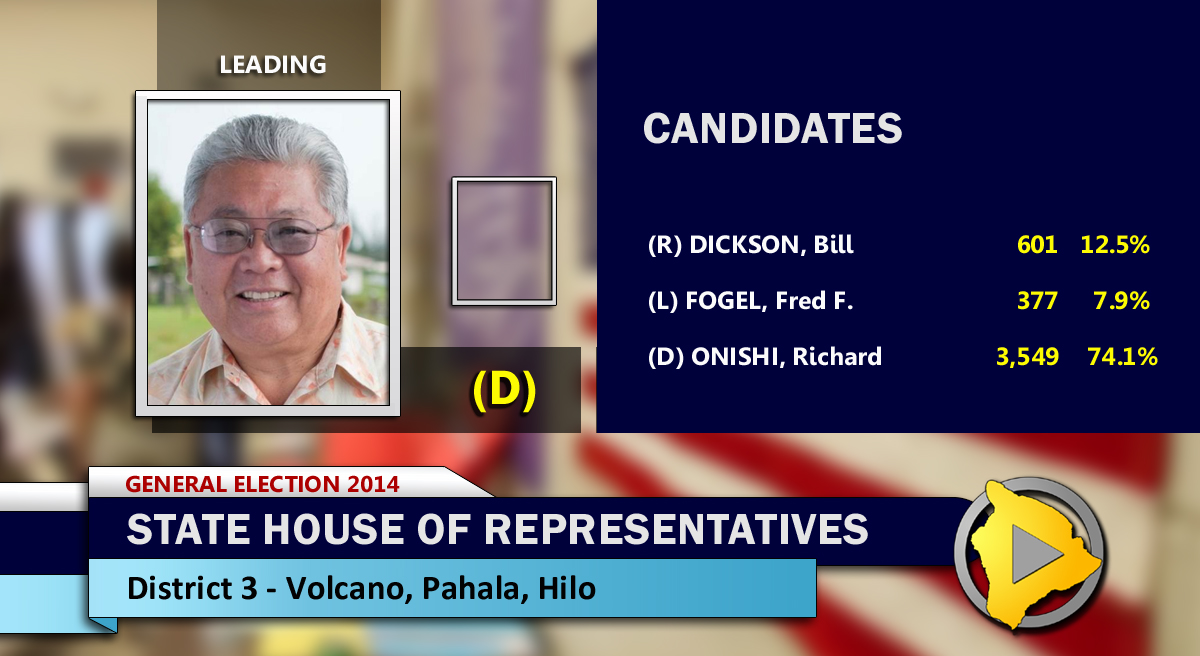 No precincts reporting in Puna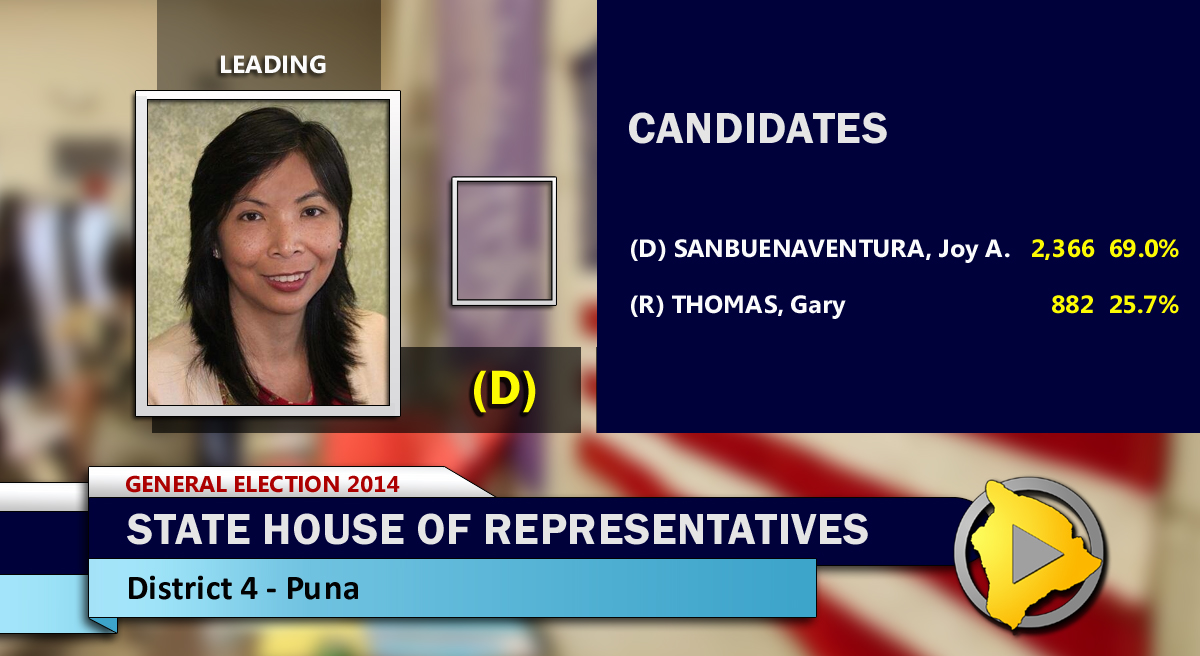 With 7 of 8 precincts reporting in Kona, things look good for incumbent Rep. Creagan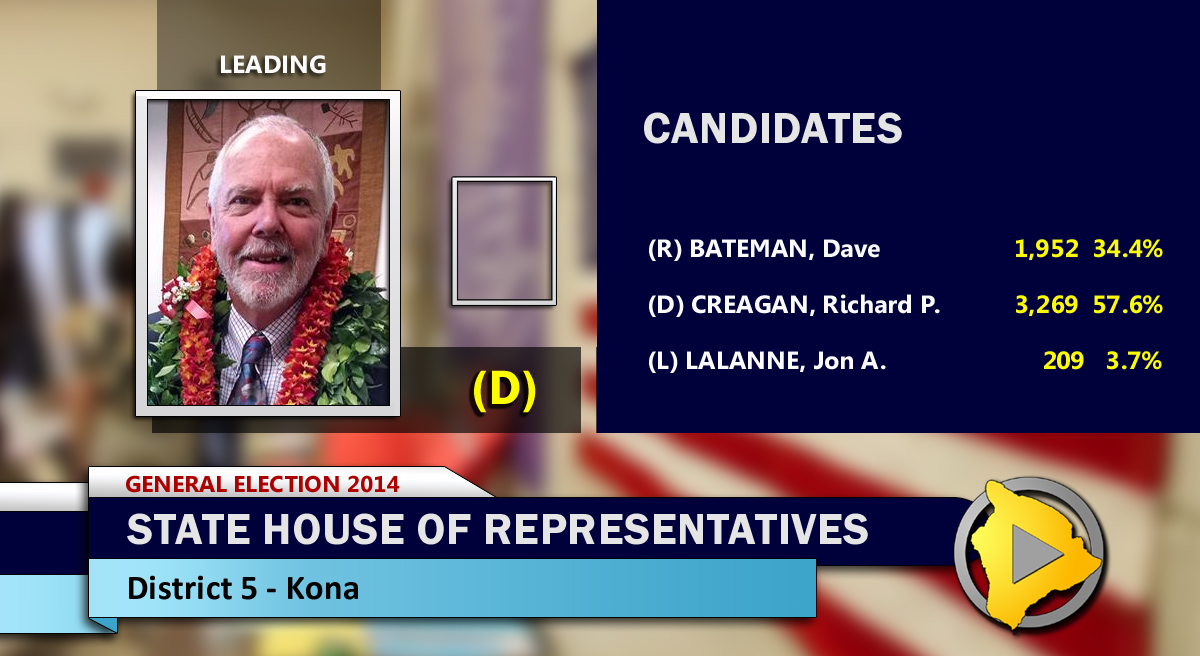 No precincts in State House district 6 reporting, yet.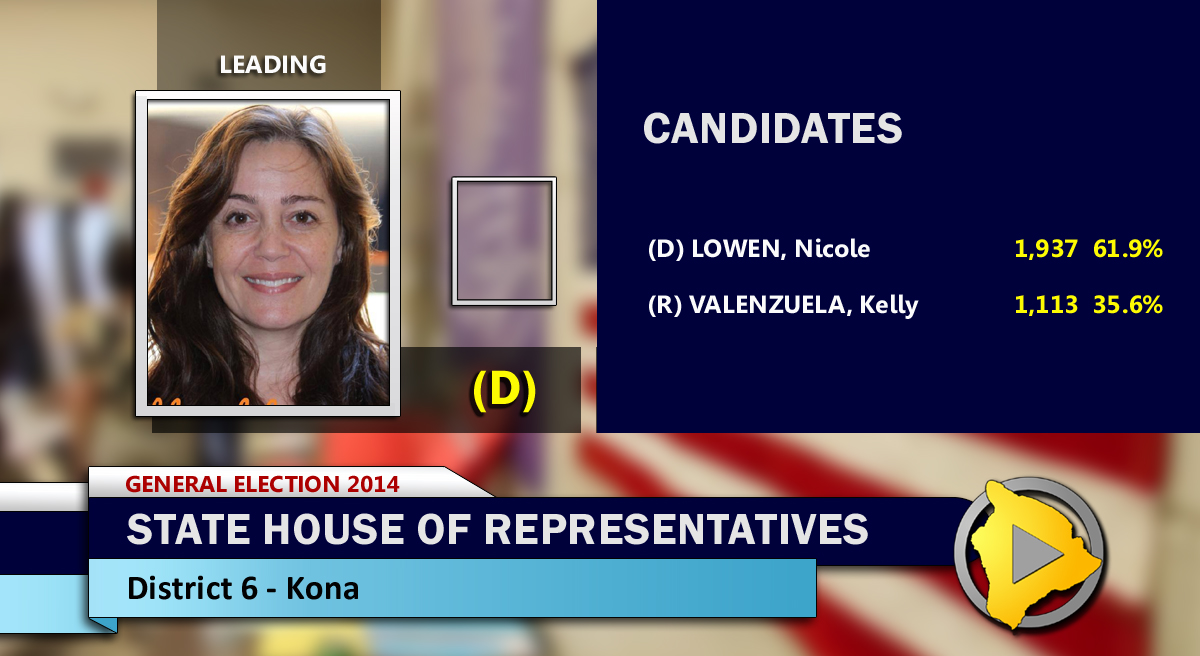 Hawaii Governor
The AP has called the governor's race for Ige, who will be joined by Lt. Governor Shan Tsutsui.
U.S. Congress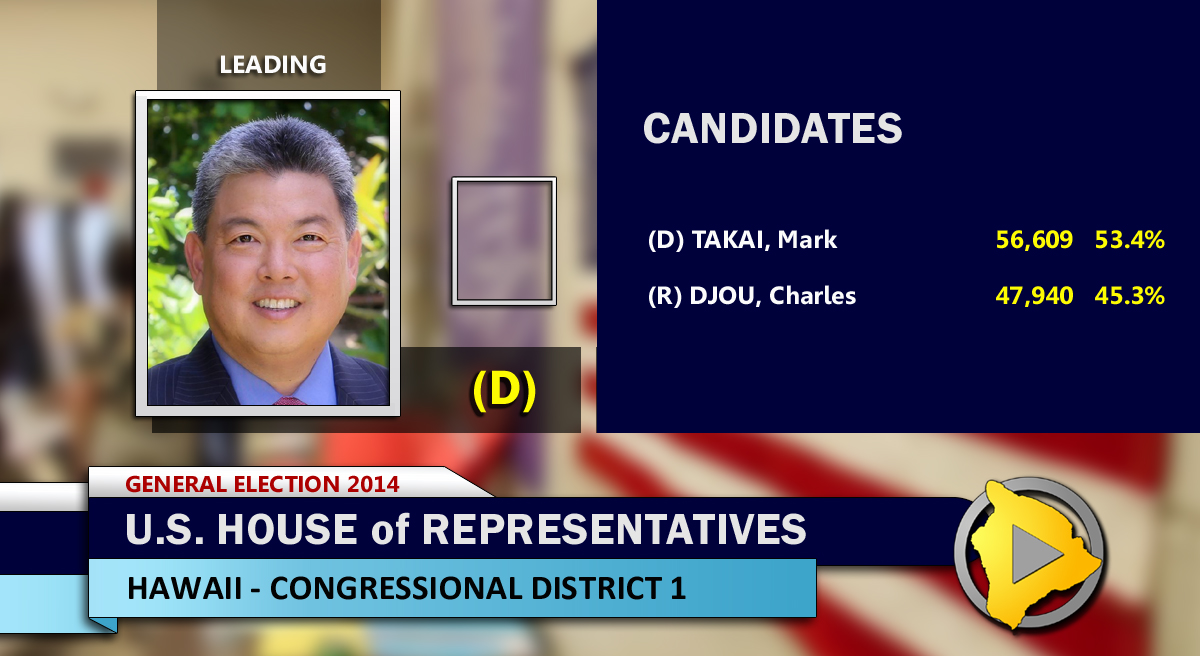 Media is calling the Congressional District 2 race for Rep. Gabbard.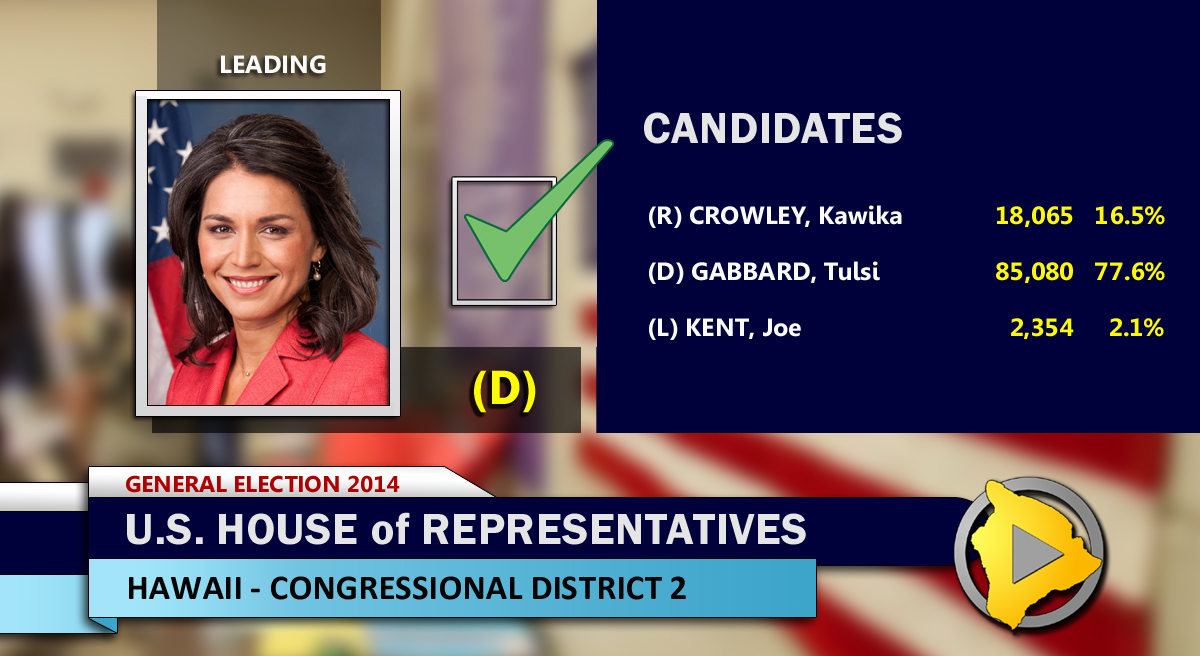 U.S. Senate